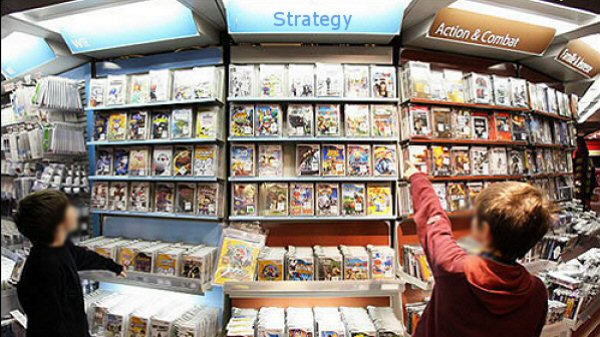 Today we start a new rubric in Space Sector about games sales, which usually tend to happen more on the weekends. Space, science fiction and strategy games sales, that's what you'll find here, hopefully every week on Fridays.
And we start strong because Steam has recently announced their summer sales, and because of that there's a ton of good opportunities out there. But, there are other non-steam opportunities as well.
Galactic Civilizations 2: Ultimate Edition (50% – $9.99/€7.49/£6.49)
Words aren't really necessary here. But, to the ones not yet familiarized with this title Stardock's GalCiv2 is one of the best space 4X games ever made. Surely on my top 3. If you like 4X games you can't afford to miss this opportunity, moreover it is the ultimate bundle, which includes the expansions Dark Avatar and Twilight of the Arnor.
Sins of a Solar Empire Trinity (50% – $9.99/€7.49/£6.49)
Another Stardock flagship game Sins of a Solar Empire Trinity has both the Entrenchment and Diplomacy micro-expansions. Although slightly outdated, after the Sins of a Solar Empire: Rebellion release, it is still the heart of Sins. If you're not going for the Rebellion's complete experience for ~$40, and still want to get an excellent real-time space strategy gaming experience for an affordable price, then Sins Trinity is, at this price, great value for money. You can read our Sins Trinity review here and our Sins Rebellion review here.
Space Empire IV: Deluxe (70% – $2.99/€2.99/£1.79)
This is one of the space 4X game classics. Shrapnel's Space Empires IV is a turn-based game on both the strategic and tactical views, a very rare commodity to find these days. We don't have a review unfortunately but if you like games like Master of Orion 2, you're serious about strategy and don't get intimidated by modest graphics then SEIV is a good game for you, and a noble addition to your space 4X games collection. And for this price?
Star Ruler (75% – $4.99/€3.75/£3.25)
Also a worthy title to consider adding to your 4X game list. Blind Mind's Star Ruler is a 3D real-time space strategy game that didn't enjoyed a stellar beginning but achieved a very good state after successive patches, and finally a "gold" version (v1.1) which we reviewed afterwards. Star Ruler's strong points are its huge 3D galaxies and brilliant ship design. Note: I don't know if the Steam Star Ruler version is up to date (latest official version is v1.2). But judging from the Steam version update history it probably is. For this price the risk isn't high anyway :)
Sword of the Stars: Complete Collection (75% – $4.99/€4.99/£3.74)
The original Sword of the Stars plus its expansions is a very decent addition to the space 4X games genre. It's turn-based for the strategic view and real-time for the tactical battles. Its unique races should be able to appeal you. The battles are also very good. Definitely a title to look for and most definitely for new comers to the genre. You have our review here. If you want to enter in the SotS Universe for even less money you can always try the original Sword of the Stars for $2.50/€2.50/£2.24. Note: SotSCC is also on sale on Steam and Impulse/GameStop, but for a higher price than on GamersGate.
Gratuitous Space Battles: Complete Pack ($9.49/€8.99/£6.99)
GSB is a very interesting space strategy game where the emphasis is on ship design and then on watching your designs in action. You don't have control during the battles though. All you can do is watch the fireworks (they are nice…). All your decisions have to be done upfront: the types of ships you'll use, the formations and general orders you can give to each ship. Further DLCs were released with new races, ships and scenarios. Here's a chance to get everything for an interesting price. You can know my thoughts on GSB here (only for the base game). Also on sale at GamersGate.
Special attention:
Today: Anno 2070 (50% – $24.99/€24.99/£14.99)
Other deals:
Non-strategy deals:
Non-scifi-space strategy deals:
Most of the deals are included on the Steam Summer sale that will end on July 23, 2012.
Subscribe RSS
7 Comments
Related Articles:
Post category:
News & Announcements