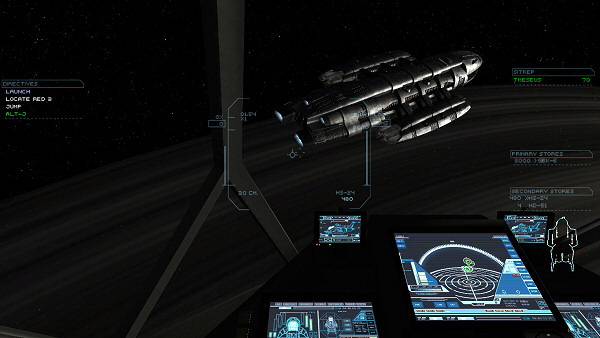 A bunch of Battlestar Galactica fans have been developing Diaspora: Shattered Armistice for 4 years now, a single and multiplayer space combat game set in the reimagined Battlestar Galactica universe. Today, and according to Blues News they released their game.
You'll be able to fly Vipers, Raptors, Cylon Raiders, Blackbird and other fighters from the BSG Universe, but not Galactica itself. This is a fighter pilot kind of game.
The game is completely free. Yes, freeware, not free-to-play or anything like that. You just download and that's it. You can play against the computer in a bunch of single-player missions, supposedly part of a campaign, but you can also play online as a team against the computer or another human team. There's also a free-for-all deathmatch mode against other human players.
The game was built on top of the Freespace 2 engine and supports joysticks, mouse and keyboard.
You can download Diaspora for Windows, Mac and Linux. To know more have a look at the announcement thread at hard-light.net or at the game's official website.
Subscribe RSS
15 Comments
Related Articles:
Post category:
News & Announcements