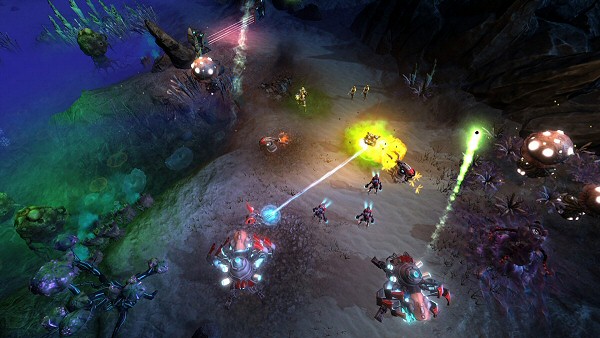 A Tryst playable demo is now available on Steam. Tryst is a traditional "develop your base, manage resources and conquer your enemies" science fiction themed RTS. It's a fast-paced real-time strategy game, similar to games like StarCraft. It includes a single player campaign and a multiplayer mode with up to 8 players playing in a map. The AI will take over when you leave.
Word is that the demo excludes the single player campaign but allows you to play online against those with the full game. Demo gamers can also host games on the Ingius map and play skirmishes against the game's AI, but are limited to playing the Human faction.
Looks like the demo philosophy is re-emerging again. Before release or after doesn't matter, as long as there's a chance for the player to have a taste before buying. That or extensive gameplay videos, that also works. Let's hope this trend continues for all games to be released in the future.
Subscribe RSS
5 Comments
Related Articles:
Post category:
News & Announcements