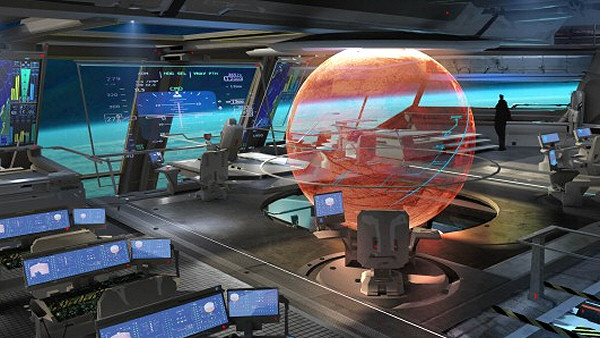 The creator of space games like the Wing Commander series, Starlancer or Freelancer is back to game development after a long period of absence. Chris Roberts says, in his recently launched website Roberts Space Industries, that he stopped making games because of technology limits. "I took a break. Not because I stopped loving or playing games but because I had become frustrated with the limits of the technology at the time to realize my vision." ~Chris Roberts.
Details on the new game will be revealed in October 10, 2012. Most likely it will be presented on GDC Online. But, everything leads to believe that it will be a "space sim" of some sort, that is to say a space trade or space combat simulation game like Freelancer or Wing Commander.
Why will it probably be a space sim? Because of Chris' background but also because of a hint Chris gives on a followup email you receive after registering for the RSI website. "The site will be posting a variety of content of interest to Wing Commander and Freelancer fans as we count down to an announcement in October. I encourage you to introduce yourself at the forums and help us build a great community of serious space sim enthusiasts! I'll see you there.".
Chris said to have been working on this new game for one year now and gives out further proof that it will be a space sim game. "I'm here to tell you that I have been working on something for just under a year, something that embraces everything that my past games stood for but takes it to the next level.".
After the October 10th 2012 announcement it's expected that development will take 2 additional years. "Upon purchase of the Roberts Industry Spaceship I do invite you to a private showing of my next creation and the opportunity to participate in its development over the next 24 months. Once completed, you will receive a very special equipment package that only the golden ticket holders are entitled to".
For more information check and subscribe the RSI website. There's a forum already running and some more bits of background information.
Subscribe RSS
10 Comments
Related Articles:
Post category:
News & Announcements