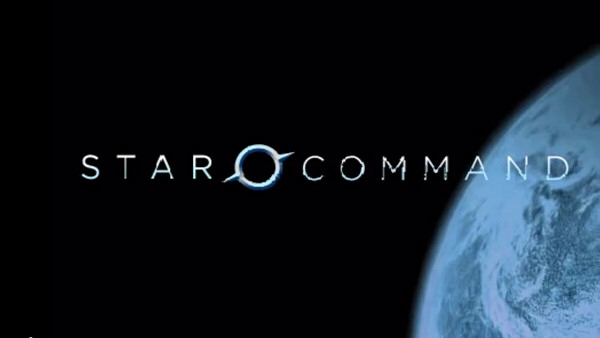 Hello fellow Space Sector fans! Today we saw the War Balloon team release their first Star Command walk through play video where we get a peak at the game play mechanics.
It is interesting that FTL and Star Command share the basic premise, which is you are in charge of a star ship and have to manage the crew and its equipment. However the similarities end there, and it is indeed a good time to be an aspiring star ship captain. Star Command successfully ran their Kickstarter campaign for both the mobile version (iOS and Android phones and tables), and PC/Mac versions.
Warballoon mentioned that Star Command would possibly be released by end of summer 2012, however since that has already passed, they are sticking to their guns by saying "When it is ready damnit!"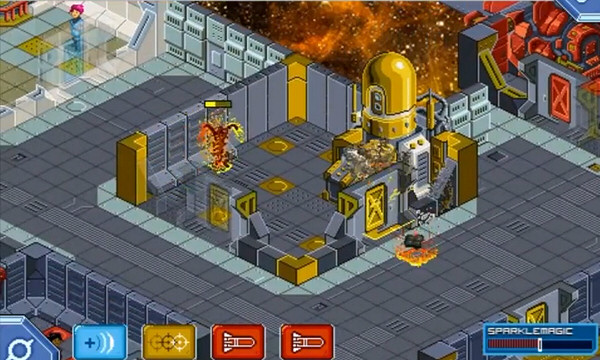 More power to them, as we have all seen our share of failed launches with SotS2 and LoP. The interesting thing to note is that there has not been too much anger over the delay, I think us fans recognize that getting the game right is imperative for making that first impression. Let me know what your opinion is in the comments section about crowd funded projects missing deadlines? Because essentially the project backers are the "Chairman of the Board", and thus it is they who the developers have to please.
What about the game?
The game looks like an FTL with more detail, and a different approach to combat. Like in FTL having crew members man the various engineering, and weapons rooms gives your ship a bonus. However ship to ship combat is different in that it is ran like a mini game kind of like the ancient classic Namcot Battle Fleet where you use timing and button mashing skills to score hits. This seems to be the fundamental difference with FTL, which is more tactical. Time will tell which approach people will prefer.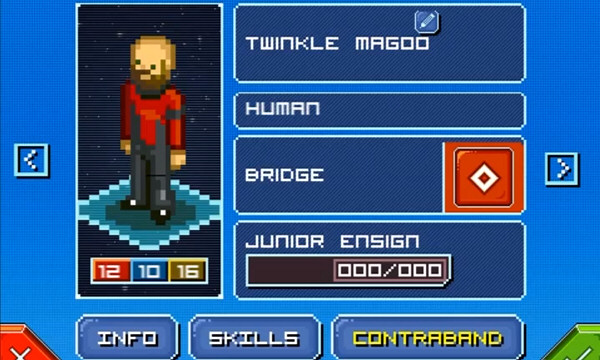 The crew management seems like a step up with customization options, and more of an RPG like feel to crew development and their skills and ranks. Where in FTL your crew basically just gets more bonuses to their specialty up to level 3 max, Star Command has more RPG like depth.
Tactical combat in Star Command also seems more detailed, where you have more open spaces and fight in an isometric view kind of like X-COM. While don't think there are equipping options like X-COM, I am hoping maybe you can specialize some crew to be your "Marines" who specialize in fighting on ships.
The overall adventure also seems to be more RPGesque unlike FTL, which is roguelike with random encounters. This seems to be the differentiation, where FTL is more focused on provided a "Star Trek" like experience.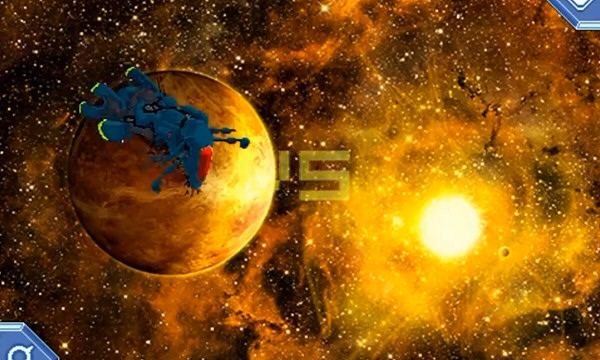 I am personally ready to buy in the iOS and backed the PC version, so hopefully we will get it before the end of year. They say they are done with about 11/17 of the missions, and have some other polish to put on Star Command. In my opinion this is a game that is one to watch out for, and seems to be the way a Kickstarter project should be ran. Release the game when it is ready.
It is interesting to note that the iOS kickstarter "only" got $36K, while the PC version got over $150K! Maybe it was due to the publicity of the first campaign? While both were above their target, it is certainly a kick in the face to those claiming "PC Gaming" is dead.
For more information on Star Command check the mobile and PC/Mac kickstarter pages and the game's official website.
Subscribe RSS
14 Comments
Related Articles:
Post category:
Game Previews
,
News & Announcements
,
Videos