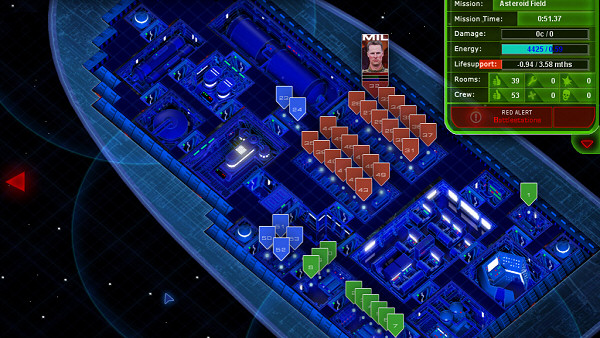 Starship Corporation is a real-time space strategy game for the PC proposed by indie developer David Murent, and it's about spaceship design, crew management, trade and war. Today, the game finished its funding campaign at IndieGoGo.
David turn to crowd funding in order to turn his vision into a reality, and for that he asked for $6,000. Not much you would say but David explains that he needed the money to finish the single-player core aspects. The multiplayer infrastructure and a storyline would depend on how well he would do with the stretch goals.
David managed to get $20,550, which will enable him to implement the single-player gaming aspects and the online multiplayer part. He didn't achieve the $26,000 storyline goal (by very little) but in a recent update David said that pre-orders will be available until Beta is released, so he's confident on achieving that stretch goal as well.
The developer aims big. Not only there will be single-player gameplay but also multiplayer planned. You'll be able to design multiple types of ships, sell those designs, build your ships, train your crew, trade, raid and terraform. Then there's also the story-driven campaign with cut-scenes planned too.
For more information on Starship Corporation check the Indiegogo page and the official website.
Subscribe RSS
14 Comments
Related Articles:
Post category:
Kickstart
,
News & Announcements