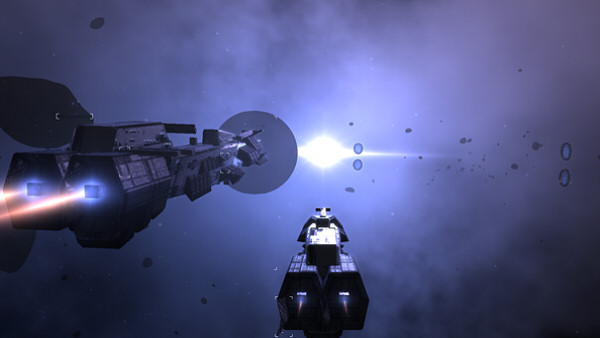 Another space simulation game hits Kickstarter, now it's Limit Theory, a sandbox space combat and exploration game set in a limitless and procedural universe. Procedural in a sense that the author, Josh Parnell, proposes a unique experience every time you play, with different planets, stars, asteroids, nebulae, ships ands texture being generated every time.
About the gameplay, Josh proposes a mix between an RPG and an RTS, where you take control of one ship in first or third person. But, you could also have as many ships as you like in your fleet and have some degree of control on those as well, therefore the "RTS" aspect.
Obviously, Limit Theory is a lot about space combat and trading (as in good space sim tradition), but it also features some exploration and planet exploitation elements that are quite intriguing as well. Among these are buildings construction on the planet surfaces, like mines, factories or trading outposts, but you could also build stations in space.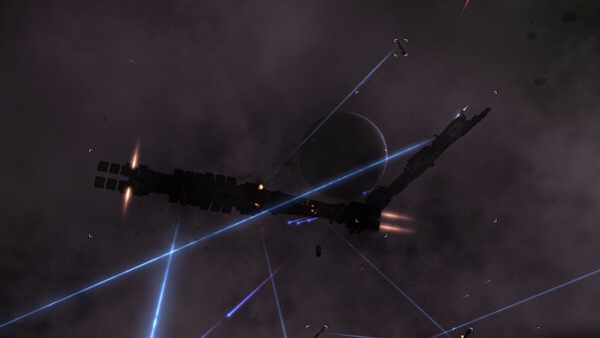 With Limit Theory Josh aims on developing his own space sim with modern graphics, with an emphasis on full freedom and a no-game-will-be-equal kind of experience. The idea is that the player can do whatever he/she wants: be an admiral, merchant, explorer, miner, pirate, etc.
Limit Theory has already reached its funding goal of $50,000, but, with 26 days to go it seems that the sky is the limit for Josh's ambitious space venture.You can get a downloadable DRM-free copy of the game for $20, to release on January 2014. At the moment Josh does not envisage a multiplayer experience and the current aimed platform is the PC.
Josh's Limit Theory proposal in a nutshell:
Space combat simulation / RPG / RTS
Open world: sandbox, total freedom
Procedural: every game is different (objects and textures)
Modern graphics
Others: no multiplayer, unbounded universe, PC
Subscribe RSS
78 Comments
Related Articles:
Post category:
Kickstart
,
News & Announcements