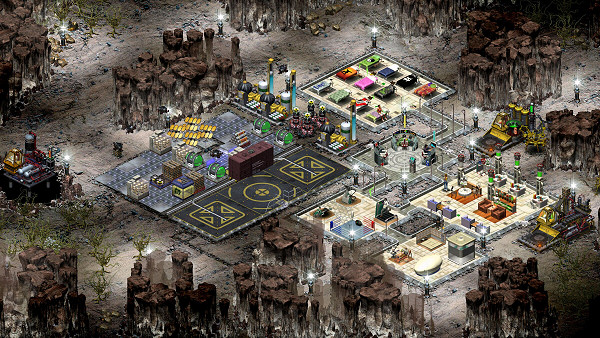 Space Colony is real-time strategy/simulation game released in 2003 where your job is to colonise a planet, build a base, set up mining operations, build facilities and perimeter defenses.
Now, Firefly Studios announced Space Colony HD, an update to the original version with high-definition graphics and increased resolution support, and is now available for the PC at GOG, Amazon, GetGames and DotEmu .
Key Features
Colonise space with a ragtag crew, each with their own distinct personality
Build your base for mining, intergalactic golf or alien warfare
Serve Blackwater Industries as a civilian or military commander, with two distinct paths to choose from
Experience Space Colony for the first time in high definition
Play through 8 never before seen Official Bonus Campaigns and 6 user-created campaigns
Firefly also offers a patch to people who own the previous version, which upgrades the old game to the new HD version free of charge.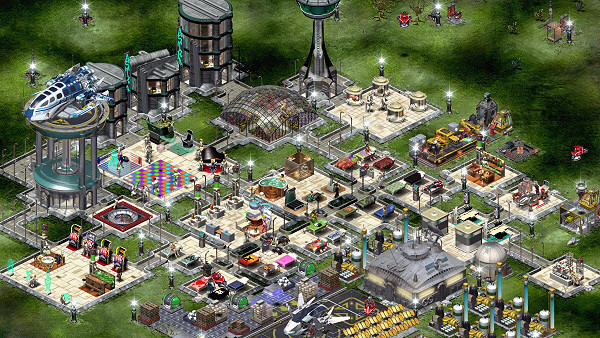 Somehow I missed this one, and it seems quite interesting. It sounds like a mix of city-building games like Caesar or Zeus and The Sims with RTS mechanics in a sci-fi setting.
I fired the demo I found of the original Space Colony to get a taste of the game. Yes, it feels much like playing The Sims, at least at first. In the simulation part of the game you need to satisfy your colonists needs, providing them with food, energy, accommodation. You also need to keep the place clean, and need to worry about energy and oxygen supply. The strategy part deals with what you should do to achieve your objectives. In the demo the objective is to keep your colonists happy, the place clean and harvest 10 nutrients. The game's feel is light and humorous.
Well, looks like it could be a fun one for city-building enthusiasts.
Subscribe RSS
12 Comments
Related Articles:
Post category:
News & Announcements