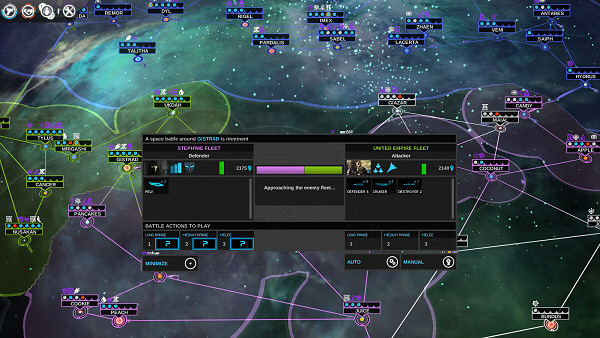 Amplitude Studios releases their third, and last of their planned free content add-ons for Endless Space today, available later on the day on Steam.
This third free add-on's name is Lights of Polaris, and is part of Amplitude's update plan for Endless Space, which comprised three free add-ons for their space 4X game till the end of 2012. The first add-on, Rise of the Automatons, brought a new custom faction, a new trade route UI panel, improved AI and upgraded diplomacy. The second add-on, Echos of the Endless, injected some "ambience" and "life" content, namely random events, wonders and cosmic objects such as comets, black holes or anomalies.
According to the publisher, this third free add-on will now bring:
Holiday Special

New Polaris Factory Wonder
New Oros Gec Faction Hero

Steam Features

Steam Achievements
Steam Cloud

Community Feedback & Balancing

Battle Actions in Auto (auto battle cards)
Enhanced Battle Action AI
Refactored Faction Traits
"No Pirates" Option
"Hide exploration flags in the galaxy view" Option
See the full release note here.
Note that your saves may not be compatible with this new update. So, if you're in the middle of a game probably you should play it safe and disable Steam's auto update for Endless Space as soon as possible.
Well, that seems to be it with respect to free add-ons for Endless Space, but it's not the end of the line for this space 4X game. In the summer, Amplitude announced an expansion (paid content) for Endless Space, where battles improvements seem to be the big focus. You can read more about it here.
\Edit: There's an extra free DLC planned for the coming months with the rewards unlocked in a past Steam free weekend event. Thanks Eleazzaar!
For more information on Endless Space checkout our review and the AAR "Playing the Amoeba". Information on where to buy can be found on our game's list page.
Subscribe RSS
54 Comments
Related Articles:
Post category:
Game Patches
,
News & Announcements