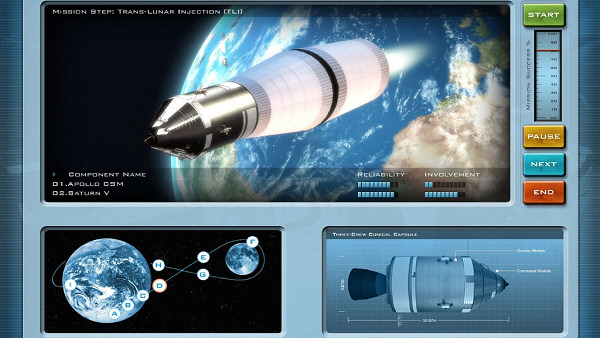 Matrix Games announced that its space exploration game, Buzz Aldrin's Space Program Manager (SPM), will be coming in June 2013 for the PC, Mac and iPad.
SPM is a space exploration game with strategic and simulation elements where your duty is to manage a space agency (Global Space Agency). You'll be able to basically do what space agencies like NASA do, like recruit and manage personnel and astronauts, create space programs and launch space missions in what Matrix calls "a realistic turn-based strategy game".
There's a sandbox mode and a campaign mode. The campaign is about dealing with a space agency's normal business, including research and new components development, while balancing your budget and at the same time deal with "politicians and their shot term goals". In sandbox mode you can apparently do basically the same but without the scripting aspects, so, no politics and no goals.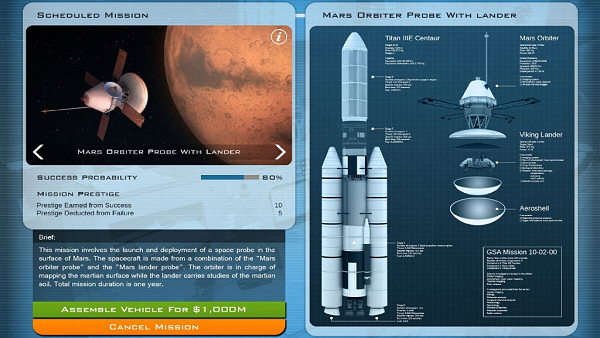 The game features historic programs like launching the Sputnik satellite or the Gemini and Apollo missions, but also includes futuristic programs like a manned spacecraft to Mars.
One interesting aspect about this game is that the Slitherine Group (which includes Matrix Games) is developing SPM in partnership with Buzz Aldrin Enterprises and apparently in direct consultation with Buzz Aldrin himself, who is a former NASA astronaut and the second person to set foot on the moon. This should "ensure the accuracy and authenticity of the game" says Matrix Games.
For more information about Buzz Aldrin's Space Program Manager head on to the official product page at Matrix Games. We'll be watching SPM closely.
Subscribe RSS
20 Comments
Related Articles:
Post category:
News & Announcements