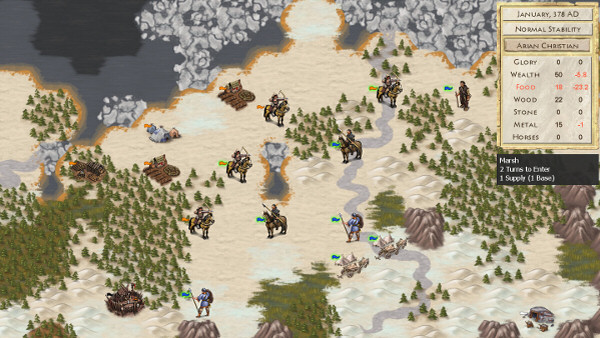 Jon Shafer succeeded on Kickstarter with At the Gates, his new 4X game project set on the Roman declining phase where the Barbarian tribes rampage against the old order of power. But, this isn't really news, as Jon's success on Kickstarter was easy to see coming only a couple of days after his announcement. The goal was probably not that high though.
In his recent Kickstarter update, Jon talks about Civilization 5, revisits some of its design aspects and puts everything on the table. What went right, what went not so right, but primarily what went wrong. Why was that, and what has he learned in the process. He then talks about how his past design experience with Civ5 has helped shape his vision for At the Gates.
This is a great article, which I recommend to any Civ fanatic, game designer, 4X gamer or general strategy gaming enthusiast. In it Jon talks about the decisions he made which took the Civilization franchise on a different direction from its predecessors, while at the same time doing his best to answer people who ask: "How does [ATG] compare to Civ5, the last game you designed?".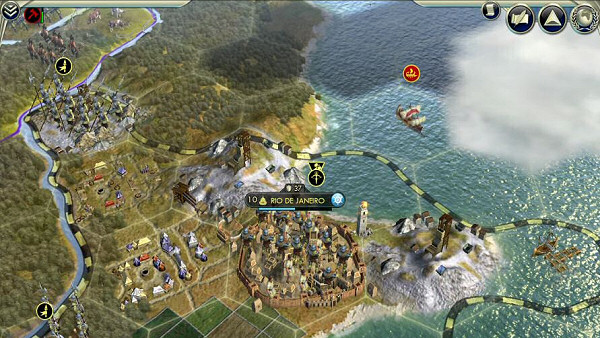 As a Civ fanatic, it's a pleasure, and a privilege, to know what went in a Civ designer's mind when he decided the major changes for a new installment, or even the smaller twists to the franchise. Jon addresses Civ5 aspects like diplomacy (yes, completely not fun at release), combat system 1UPT and the AI (or lack of thereof), about the health system removal, global happiness and the way resources work. In a very humble tone, Jon explains why he designed Civ5 the way he did, why he thinks some things didn't turn out that great, and what he has learned in the process while talking about ATG's own direction.
I think Jon is perhaps too critical of himself in this article, and I think he did much better than one might think after reading it. But, he does touches on the hot subjects only, and that's why probably I got this feeling. Moreover, Civ5 today is very different from Civ5 at release time. So, I strongly agree with him when he says: "My friends over at Firaxis have done an excellent job improving the gameplay following my departure". Yes Jon, they did, a remarkable job.
A bit lengthy, but definitely a worthy read.
Subscribe RSS
40 Comments
Related Articles:
Post category:
Game Design
,
News & Announcements