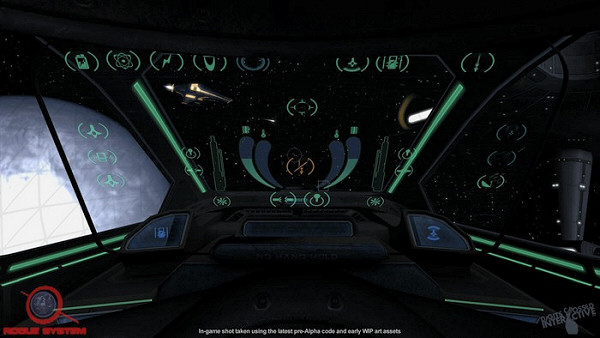 Heads up space sim enthusiasts. There's a new Kickstarter game project that I think you'll be interested to know about. It's called Rogue System, and it's a space trading and combat simulation game proposal with a unique twist, which is a more realistic and hardcore approach to space sims. The project creator proposes clickable buttons on the cockpit, dozens of systems, many different types of damage taken and pilots modeled in detail allowing mental and physical conditions to be monitored.
The man behind the project is Michael Juliano, an aircraft enthusiast, and a flight sim and space sim lover. He says that complex flight simulators make him tick like nothing else, and that he also feels the same way about space sims. So, the idea here is to merge the complexity of hardcore flight sims with space sims and achieve something that he says no one else has yet achieved. By the way, he says that he loves aircrafts and that he's served 8 years in the air force, and worked on the B-1 bomber.
Michael says that Rogue System will be different then say, Star Citizen or Elite: Dangerous, in the aspects dealing with gameplay complexity, realism and attention to details perhaps. But, however, he admits that a big chunk of the core gameplay will probably – not so surprisingly – be in the same lines as those recently kickstarted space sim projects. However, he says to have been working on Rogue System's concept and prototyping long before Chris and David have launched their Kickstarters.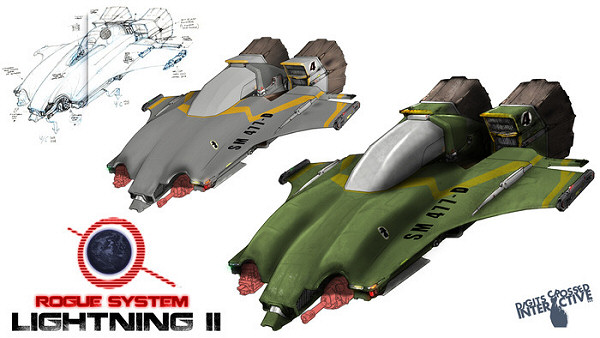 Michael says that he needs 24 months to finish the core gameplay, which will be a single-player story-driven campaign, and for that he asks for $300,000. A $500,000 stretch goal would unlock the creation of mod tools to allow new content to be made for Rogue System. If he achieves $700,000, a 3D Character Artists/Animator would be hired to allow the campaign story to have more interactivity (more NPC interaction perhaps). $1,000,000 would inject voice-overs and cut scenes. $1,250,000 would unlock a special module called "Maverick", which should introduce a more open-ended trader/explorer style gameplay, to come at a later point.
The features list is quite extensive, but in there you will find things like: dynamically-generated galaxies; dynamically textured planets/moons (procedural generation perhaps?); time acceleration on large distances but real-time measured in seconds; keyboard, mouse and multiple joystick support; ability to walk around in first-person mode inside some ships using FPS style controls; Newtonian flight model; Thruster-based maneuvering. Seriously, combat sim enthusiasts should really check out that full feature list :)
Juliano's Rogue System in a nutshell:
Space trading and combat sim
Hardcore/complex flight mechanics
Hard science fiction setting
Highly moddable
Story-driven single-player campaign (core module: $300,000)
Open-ended trader/explorer gameplay (maverick module: $1,250,000)
Persistent multiplayer mode
Joysticks, keyboard and mouse support
PC platform
$20 pledge to get game's core gameplay
ETA: April 2015 (core module)
Your passion and drive is palpable Michael, good luck in your quest!
Subscribe RSS
29 Comments
Related Articles:
Post category:
Kickstart
,
News & Announcements