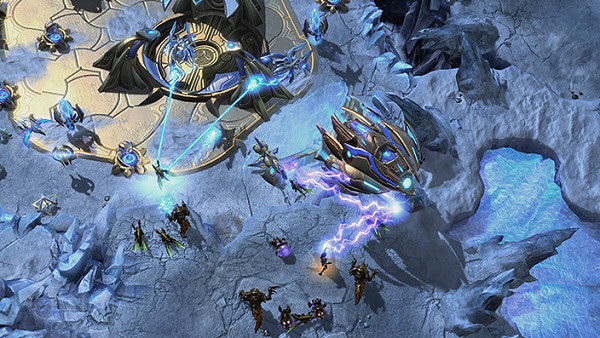 And here it is, Heart of the Swarm, the first expansion to Blizzard's sci-fi RTS StarCraft 2, is now available for the PC and Mac.
StarCraft 2: Heart of the Swarm picks up the story where StarCraft 2: Wings of Liberty left off. Your quest in this 20 campaign mission expansion is to follow Kerrigan, HotS's hero, in her quest to reunite a variety of Zerg species into her brood. As the game progresses, you'll be able to customize your hero with new abilities and unlock new Zerg species.
Other features include new units for multiplayer for all races (Human, Zerg and Protoss), while some existing units will be upgraded with new capabilities. There will be also several new features like "group and clan systems", "training and versus-A.I. modes", "unranked matchmaking", "Global Play", user interface improvements and an enhanced physics system.
You can buy Heart of the Swarm digitally directly from Blizzard or in retail in many countries (check here for the complete list). There's also a Collector's and Digital Deluxe Editions for a series of extra goodies. Check here for the details on their contents.
Starcraft 2: Wings of Liberty is required in order to play Heart of the Swarm, and you also need to have a Battle.net account.
Subscribe RSS
33 Comments
Related Articles:
Post category:
News & Announcements