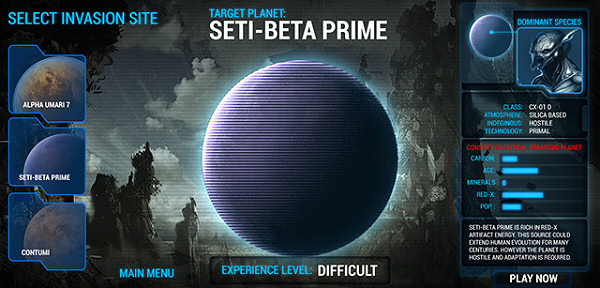 Squad-based strategy games are fashionable once more. How couldn't they be? The recent XCOM: Enemy Unknown brought back X-COM, one of the most influential PC gaming franchises of all time. And, there's also the prospect, although a dire one at the moment, of seeing a new Jagged Alliance installment come to life as well.
However, Tier2 Games, a "dedicated bunch of game developers who want to make some great hardcore games", as they describe themselves, don't seem very happy with modern squad-based strategy titles though. So, they want to create Artifact Red-X, their own take on the genre.
The idea with Artifact Red-X is to make a hybrid between a real-time "empire-style builder" with turn-based squad tactical combat, influenced by classic RPG systems. I guess they may be talking about a blend between a 4X game, a turn-based squad tactics game and an RPG.
You'd be doing base building and management, research, manufacturing, alien craft interception, abductions, terror missions, enemy base raids and turn-based squad tactical combat. There's even a human-lead council responsible for financing the invasion operations. Sounds familiar? It's clearly inspired by X-COM. But, Humans seem to be the "bad guys" this time, invading where in X-COM they are the defenders. The novelty seems to be a sort of 4X "empire-style builder" layer.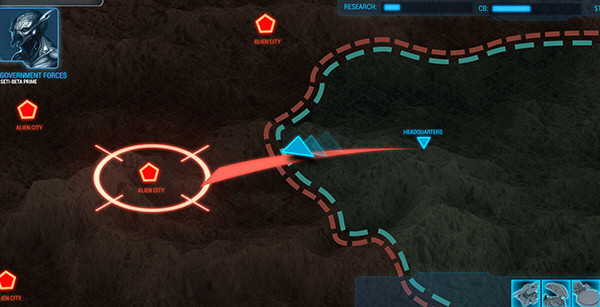 Tier2 Games' Artifact Red-X proposal in a nutshell:
Real-time strategy / Turn-based tactics
Military sci-fi setting (inspired by X-COM series)
single-player and multiplayer
Windows, iOS
ETA: May 2014
Target: $25,000 (June 15, 9:18pm EDT)
$7 ('lite' version) $15 (full game) pledge to get digital game copy (a lower level stretch goal unlocks a tabletop version of Artifact Red-X)
Why Kickstarter: Development of the core game. Get feedback to make "the right kind of game".
Tier2 presents an interesting game concept and an intriguing story, although quite clichéd I would add. They seem to have an idea for a squad-based strategy game, but my feeling is that they present more of a framework of ideas than an actual solid proposal. And, there's even a tabletop game hypothesis thrown in the middle. Will the community share their vision and help them sort it out ? Time will tell.
Subscribe RSS
23 Comments
Related Articles:
Post category:
Kickstart
,
News & Announcements