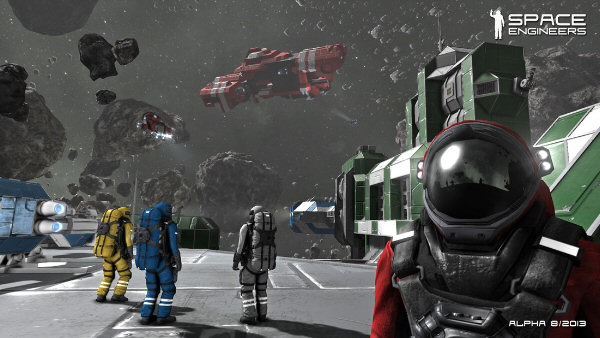 Keen Software House, the developers behind the space shooter Miner Wars 2081, have just announced their second title, Space Engineers. The indie devs from the Czech Republic define their new space game in the following way:
"Space Engineers is a sandbox game (…) where players build space ships and space stations of various sizes and utilization (civil and military), pilot ships and perform asteroid mining. All objects can be assembled, disassembled, damaged and destroyed. Think about modern-day NASA technology extrapolated 60 years into the future. Space Engineers strives to follow the laws of physics and doesn't use technologies that wouldn't be feasible in the near future.". –Keen Software House
The devs have reached the alpha stage of development and plan to release Space Engineers on Steam Early Access soon. They've released some alpha footage (quite cool actually!) of what they have at the moment.
Subscribe RSS
20 Comments
Related Articles:
Post category:
News & Announcements