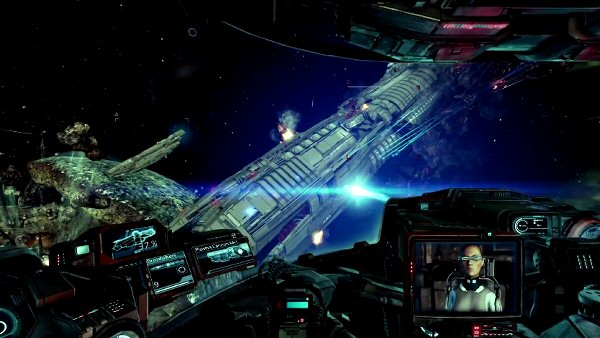 Egosoft's last trailer for X Rebirth was about trading and mining. This most recent one is about fighting. Lots of capital ship action. Swarms of fighters. Gorgeous space stations in the background. Torpedoes flying everywhere. And explosions. Lots of explosions, in space. And this is just the fighting part! :) More please.
The thing is, how will the different types of gameplay (trade, mining, fighting, building) blend together to make a compelling game? Yes, I never played an X series game. I mean, I played a fair amount of space sims in my life, mostly space combat sims like X-Wing, Tie Fighter and the Wing Commander series, but I don't think I've ever played one space simulation game of the magnitude I'm seeing here. Well, tried EVE, but MMO's aren't really my thing.
So, will X Rebirth be fun after the first couple of fights? Will it please strategy fans, or only space sim fans? Will the fighting mechanic blend in well with the trading, mining and building parts? I guess we'll know after Nov 15th.
X Rebirth is slated to release on November 15th 2013 in Europe and November 19th in North America for the PC. There will be a digital edition (on Steam), a box edition (German only) and a collector's edition (English & German). According to Egosoft, all editions will require online activation through Steam but no persistent online connection will be required.
Subscribe RSS
34 Comments
Related Articles:
Post category:
News & Announcements
,
Videos