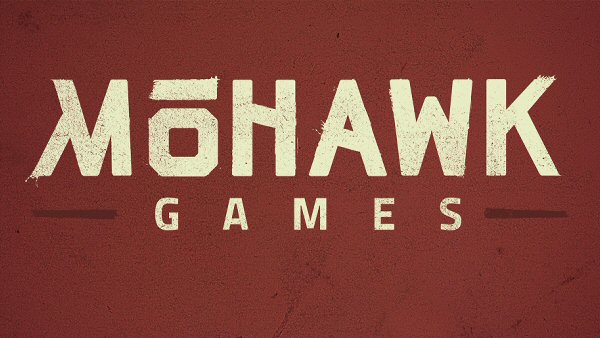 Back in March this year, Brad Wardell, Stardock CEO, announced that they had hired Soren Johnson (Sid Meier's Civilization 4 lead designer) to oversee the design of all their games, "at least for awhile", said Brad. Well, Soren has now announced the creation of his own independent studio, subsidized by Stardock, called Mohawk Games, "dedicated to making innovative, core strategy games", says Soren in his inaugural post.
We are living in the age of the independent game studio – never before have our tools been so powerful, the distribution channels so accessible, and open development so valuable. A robust market exists for original strategy games, my team has the experience to make them, and I am passionate about creating them. –Soren Johnson
As a short bio, Soren is best known in the games' industry by his work on Civilization 3, but especially on Civilization 4, where he was the lead designer. He also wrote all the AI code for both Civ installments, by the way. Then he moved on to Electronic Arts to work on the simulation god game Spore. After that project, Soren joined the social network game development company, Zynga. He left Zynga, and his story continued by joining Stardock in March 2013 and now by finally creating his own studio. Teaming up with Soren are Brad Wardell from Stardock as President and Dorian Newcomb as Art Director (Civilization V art director).
Regarding what defines his indie studio, Soren says that "gameplay is first", and that high replayability is what he's aiming for, with procedural content preferred over systems which are "limited by finite content creation". For Soren, "designers are programmers", so Mohawk will seek on recruiting designer/programmers because "the designers best able to create these systems are the ones who can code their ideas directly into the game".
Regarding technology, Soren says that they "are not a technology company", so they plan on going with cross-platform engines. "Budget matters", so they plan on keeping small teams and being "aggressive in ensuring that our money is used efficiently and responsibly".
They seem keen on involving the community in the game making process as soon as possible for which they plan to go with alternative funding methods "such as crowdfunding and early access programs". And last but not least, Soren says that "communities often understand a game better than the designers themselves", so you can count with "extensive mod support" with tools being delivered to fans with the possibility of selling some of those mods and share revenue with the creators.
As for his first game, it's codenamed "Mars", and according to PC Gamer, it "will be a [real-time] economic strategy game in which players found Martian colonies, strategically manage resources, and compete to buy out the other players". The idea is to go with "less war" and a "more hostile economic conflict". Mars Tycoon perhaps? :) There's single-player mode planned but the "real goal is to tailor the game for 2-8 players over a hyper-competitive 45 minute play period.".
I love RTSs. I'm just bored with what's out there. I want to see the genre stretch and expand. I feel like it's a genre that should be as varied as board games. –Soren Johnson for PC Gamer
Godspeed Soren and co. As a strategy gaming community, SpaceSector is counting on you and your experience and talent to bring us great strategy games. The kind that keeps us glued to the screen till 6 a.m. till you hear the birds sing outside. And, being us also a science fiction gaming community we couldn't be happier with the choice of setting for your first game! :)
Subscribe RSS
8 Comments
Related Articles:
Post category:
News & Announcements