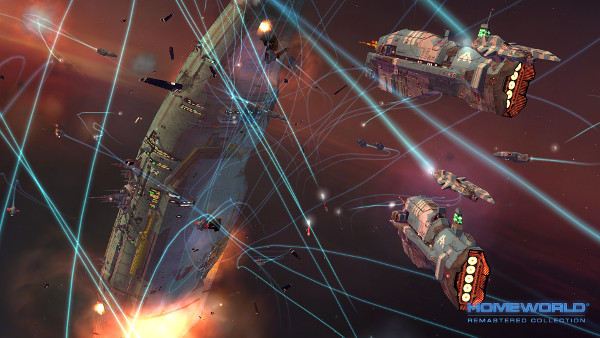 Gearbox Software has released Homeworld Remastered Collection, and as the name implies this is a quality enhancement edition (e.g. improvements to sound, graphics) for the Homeworld sci-fi strategy series released in 1999 and 2003 by Relic and Sierra Entertainment.
The remastered package includes both Homeworld and Homeworld 2 (but not the expansion Cataclysm) remastered editions, as for the old classic editions for both, as well.
In detail, the key features (and enhancements over the Homeworld series) are listed as follows:
Key Features:

Build and battle with more than 100 space ships
Updated high-res textures and models
New graphical effects
Support for HD, UHD, and 4K resolutions
New audio mix using original source effects and music
Cinematic scenes recreated in beautiful high fidelity by original artists
Mod support and mod tools
Bonus archival versions of Homeworld Classic and Homeworld 2 classic, preserving the purest form of the original releases with compatibility for modern operating systems
Access to the Homeworld Remastered Steam Multiplayer Beta beginning February 25: play Homeworld races against Homeworld 2 races with up to eight players on 23 maps, plus brand new game modes
Apparently, members of the original development team have been involved in this remastering version. Besides the improvements to the aesthetics, this version also allows playing Homeworld and Homeworld 2 in modern computers and operating systems in both the remastered and original form.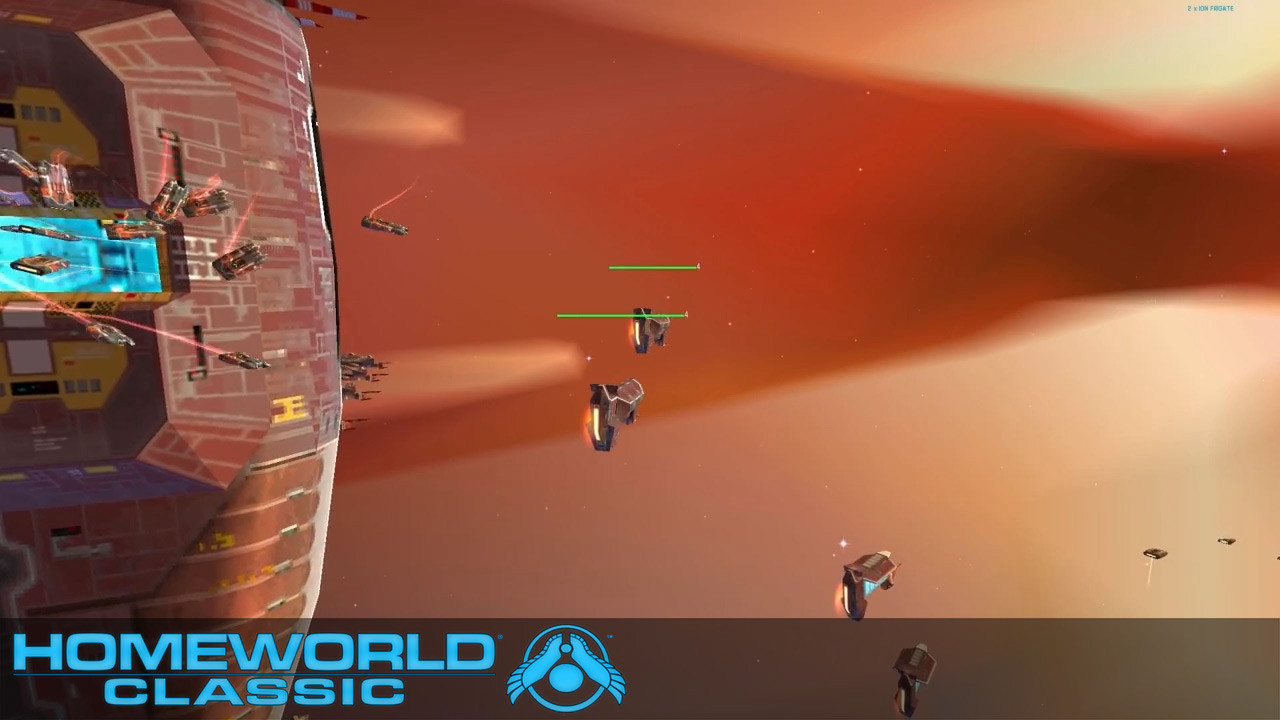 On top of the games themselves, Gearbox is also offering access to the "Homeworld Remastered Steam Multiplayer Beta" at the time of release.
The competitive multiplayer modes for both Homeworld and Homeworld 2 have been combined into one centralized mode that will allow you access to content (races, maps and game modes) and improvements, features and technology from both games, allowing you to play unlimited competitive multiplayer space battles on an epic scale. –Gearbox Software
I played, and finished both Homeworld (including the Cataclysm expansion) and Homeworld 2 back in the day and can honestly say that those games were among the best experiences I've had in my entire gaming career. The amazing soundtrack, the sense of freedom in a real 3D environment (that was easy to control), the oozing atmosphere, all that combined with slick graphics (for the time) helped create the classic and the cult around this series.
However, those were other times and what was excellent in the past may not necessarily be in the present. These were great games back in the day, and the enhancements will surely be welcomed by those who were not exposed to the games yet. But, are the enhancements enough to justify another go by the hardcore fans, or should some things just be left as they were experienced in the past?
What say you?
Subscribe RSS
10 Comments
Related Articles:
Post category:
News & Announcements