About Us
SpaceSector.com is about space, science fiction and strategy gaming. Although the PC is the predominant platform, we also cover games for Mac, iOS, Android or even Consoles, although these more rarely. We cover sci-fi strategy games, especially space strategy games. But, we also cover other kinds of strategy games and space games when we perceive them to be of high interest to the community.
We cover all these types of games for all platforms with news and other articles but we specialize in writing deep reviews and previews for games which contain a good deal of strategic and/or tactical elements. Basically games which require careful thinking, planning and decision making. These include 4X, Turn-based strategy, Turn-based tactics, Real-time strategy, Real-time tactics, Tower Defense and Grand strategy games.
Therefore SpaceSector.com is about space and sci-fi gaming but on its core it is much about strategy.
And, SpaceSector.com is also a place for the developers of these games to dwell. The devs are encouraged to present their games and participate in vibrant discussions in order to keep these genres alive and well. Anyone is invited to announce their project for which the forums would be the perfect place to do that.
Here's our email address in case you want to tip us, discuss advertising, present your game or for any other purpose you may need.
Now, meet the team and enjoy!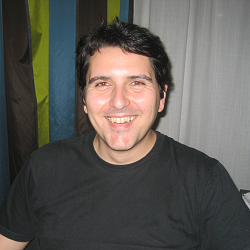 Name: Adam Solo
Occupation: Blogger, Writer
Speciality: Space & Sci-Fi strategy, 4X Games
Short bio: Founder and owner of the place, Adam has been playing space strategy games for more than 25 years. Adam's passion is for space and sci-fi strategy. Titles like Master of Orion and X-COM: UFO Defense had a profound impact in Adam's gaming profile. However he also enjoys all kinds of 4X games and many RTS games. Immersion and surprises are two key aspects of an outstanding and memorable game, in Adam's view.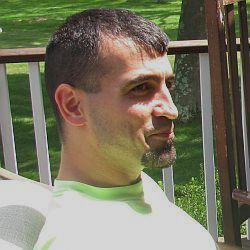 Name: Keith Turner
Occupation: IT Admin, Writer
Speciality: Fantasy & Sci-Fi strategy, RPG, ARPG
Short bio: Keith has been an avid computer gamer since he first laid hands on a Commodore 128 in the mid 1980s. While his first space game memories date back to PSI-5 Trading Company (Commodore 64), his earliest strategy game memories date back to the original Civilization, Master of Orion, and Master of Magic titles, each of which stole many hundreds of hours of his youth. Above all else a great strategy game should be addicting and replayable says Keith.
Name:  Christopher Salt
Occupation: Casual writer
Speciality: Grand Strategy, 4X Games
Short bio: While younger than most strategy players, Chris has played a large variety of games but particularly loves strategy games of all colours. Turn-based, real-time, grand, tactical, each of them have their own specific charms. Over the years of gaming, his tastes shifted further and further towards strategy, grand strategy in particular. Now, he can play any Paradox grand strategy game almost by instinct.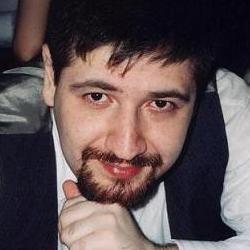 Name: Edward Varfalvy
Occupation: Writer, Tutor, University Lab Assistant
Speciality: Fantasy & Sci-Fi strategy, Grand Strategy, 4X games, RPG/action hybrids
Short bio: Edward got into gaming before he started elementary school with an Atari 2600. Falling in love with the strategy genre with titles like Romance of the Three Kingdoms on the NES and sci-fi games like Star Control on the PC, it wasn't long before he found the original Civilization and Master of Orion. He almost quit gaming during the dry spell of strategy games, his passion was rekindled when he discovered the Europa Universalis series and the sudden resurgence of 4X games. He loves turn-based and RTS equally, and though he enjoys a good fantasy or historical strategy game, sci-fi will always be his true love.
---
Past Contributors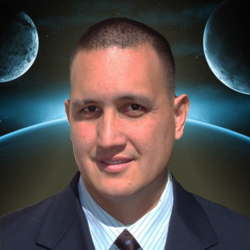 Name: Kyle "Lordxorn" Rees
Occupation: Military Veteran, Student, PC Gamer
Speciality: Space 4X, Strategy, Flight/Tank Sims
Short bio: Kyle grew up in the golden age of pc gaming that defined many of the current day titles like Castle Wolfenstein, Duke Nukem, Doom, F-15 Strike Eagle, F-117 Nighthawk, M1 Tank Platoon, Wing Commander, of course Master of Orion I and II, Ascendancy, Reach for the Stars, etc. He misses the good old days where you had dedicated PC game stores like Egghead Software, or Electronics Boutique.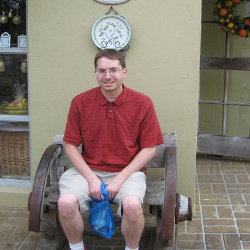 Name: Dayrinni
Occupation: Software Engineer and Indie Game Developer (SpinSim Entertainment LLC)
Speciality: 4X Games, RPGs, Strategy, FPS
Short bio: Dayrinni has been involved in gaming since the early NES days. He grew up on Super Mario Brothers and Final Fantasy, before moving to Computer Gaming with Master of Orion and Command and Conquer: Red Alert. During this time he began designing paper and pencil RPGs, which eventually led him online to MUD development, and finally, to his current project of a 4X Game.
---
Site Rules
SpaceSector.com, and its staff (authors, writers, editors) are not responsible for any comments made on the site by its readers. All messages express the views of the author, and the owners of SpaceSector.com will not be held responsible for its content.
By agreeing to these rules, you warrant that you will not post any messages that are sexually-oriented, threatening, racist, hateful, involving personal attacks and name calling or violative of any laws.
The owners of SpaceSector.com reserve the right to remove, edit, move or close any content item for any reason.