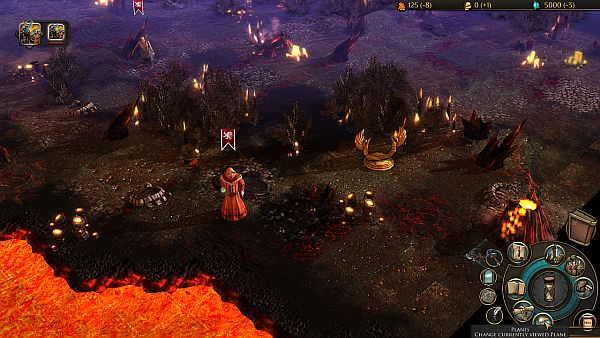 Welcome to part one of our two part community interview with the Worlds of Magic team. We asked you for some great questions, and you certainly delivered. Aaron Ethridge and Leszek Lisowski, two members of the Worlds of Magic team, were excited to take on the challenge of tackling all of your questions, as well as a few of SpaceSector's, and they readily supplied… Read the rest
Recent Stories
By Adam Solo on March 5th, 2014 at 12:20 pm
Developed by indie studio Pixel Quality Games, Project Aura is a sci-fi strategy/simulation gaming project for the PC set in a post-apocalyptic world, where the environment is no longer hospitable to Humans.
By Keith Turner on March 3rd, 2014 at 12:59 pm
It's been over 10 years since the release of the last Age of Wonders game, and now, the wait is nearly over. We've spent some time with a preview build of Age of Wonders 3. Here's an overview.
By Adam Solo on February 28th, 2014 at 9:16 pm
And the winners of the Europa Universalis IV giveaway contest are...
By Keith Turner on February 26th, 2014 at 9:01 am
Previously known as StarDrive Unity, Zero Sum Games' new title was now officially announced as StarDrive 2. The developer teams again with Iceberg Interactive for the release of its new space 4X game.
By Edward Varfalvy on February 25th, 2014 at 10:42 am
Planetary Annihilation, the upcoming RTS game from Uber Entertainment, was one of the most funded Kickstarter projects in 2012. It's expected to release officially somewhere in 2014. Here's our first impressions of the beta.
By Adam Solo on February 21st, 2014 at 10:49 am
We have 3 copies of Europa Universalis IV: Digital Extreme Edition to offer to the fine SpaceSector readers, courtesy of Paradox Interactive and Paradox Development Studio.
By Adam Solo on February 18th, 2014 at 11:29 am
Horizon is a new space 4X strategy game by L3O Interactive and Iceberg Interactive. Looks good on the surface with some nice new twists to the 4X formula, but how good is the gameplay?
By Keith Turner on February 14th, 2014 at 9:11 am
Of all the upcoming fantasy strategy games, the closest in both spirit and form to Master of Magic seems to be Wastelands' Interactive Worlds of Magic. Well, curious gamers, if you have some questions now is your time to shine.
By Keith Turner on February 11th, 2014 at 9:23 am
After a long period of nearly complete hibernation, it appears that Unclaimed World is waking up in a big way. Here's a new video that has been released with over ten minutes of unedited alpha footage.
By Chris Salt on February 7th, 2014 at 2:00 pm
Here's what Johan Andersson, studio manager at Paradox Development Studio had to say to us about the history and future of Paradox Development Studio, and its grand strategy games.
By Adam Solo on February 5th, 2014 at 7:07 am
Pay what you want for Civilization 3: Complete, Civilization 4: The Complete Edition, Sid Meier's Ace Patrol, Ace Patrol: Pacific Skies and Sid Meier's Railroads! starting at $1 and a bit more for Civilization 5 Complete.
By Adam Solo on January 31st, 2014 at 12:01 pm
The developers of Star Ruler 2 present their progress in a long livestream video. Star Ruler 2 is currently in Alpha stage and is expected to release "sometime late 2014" for Windows and Linux.
By Adam Solo on January 29th, 2014 at 2:48 pm
Wayward Terran Frontier is a free roam action-RPG where you design your ships, manage your crew and do your fight battles looking for loot. And, if you played Escape Velocity or Star Control you may find something of interest here.
By SpaceSector on January 27th, 2014 at 10:44 am
We asked SpaceSector's readership and community to help us assemble some questions on Galactic Civilizations 3 to send to Stardock. Well, the first batch of answers has just arrived. The second and last part will follow on a later date.
By Keith Turner on January 24th, 2014 at 9:24 am
Refactored Games released the first gameplay trailer for Unclaimed World, their sci-fi colony simulation game about mankind's first interstellar colonization attempts.
By Chris Salt on January 22nd, 2014 at 9:07 am
Conquest of Paradise is an expansion pack to the historical grand strategy title Europa Universalis IV. In it you'll find a random map generator for the New World, native American nations and a bunch of other changes. Here's what Chris Salt thinks about it.
Recent Reviews
February 18th, 2014 by Adam Solo
The first time I played Horizon, a recently released space…
January 22nd, 2014 by Chris Salt
Only a few days ago, Conquest of Paradise, the first…
December 6th, 2013 by Adam Solo
Sid Meier's Alpha Centauri is commonly accepted as one of…
November 1st, 2013 by Chris Salt
Before we start, I would like to apologize for the…
Recent Previews
March 3rd, 2014 by Keith Turner
Excitement is in the air.…
February 25th, 2014 by Edward Varfalvy
Planetary Annihilation, from Uber Entertainment…
November 20th, 2013 by Chris Salt
Some of you who have been…
November 15th, 2013 by Adam Solo
Developer Proxy Studios and publishers…