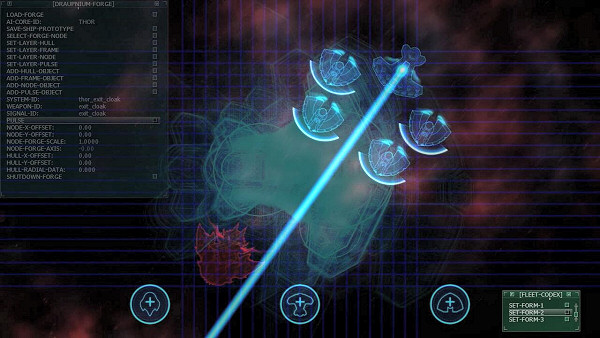 The Pandora's box has been opened and Kickstarter is now being flooded by all types of requests from game developers. What's this? So, now every talented bunch of geeks and day dreamers, with a passion for games and science fiction, are turning to the community in search of financing for their dreams? Wonderful! :)
"We're not asking for a "fortune" here on KickStarter. We're asking for fuel. This is an expedition for us, it is a journey we want to complete. Unfortunately, this economy is a complete mess, it's hard to find steady work for all our crewmates, some of us still go to school". ~Mercenary Games
Mercenary Games, an indie game studio composed by at least six people, is looking for financial support to accelerate and enhance the development of their science fiction 2D real-time tactics game, Vigrior: Maneuver Warfare.
"The gameplay focus of Vigrior is on the most stylish and the most strategic element of RTS/RTT games: combat maneuvers." ~Mercenary Games
Vigrior's core mechanic is about allowing the player to create battle formations, and then play with these formations through playable campaigns, either in single or multiplayer (two-player, or four-player co-op). As the game progresses the players will increase the size of their fleets, upgrade their weapons and create additional fleets.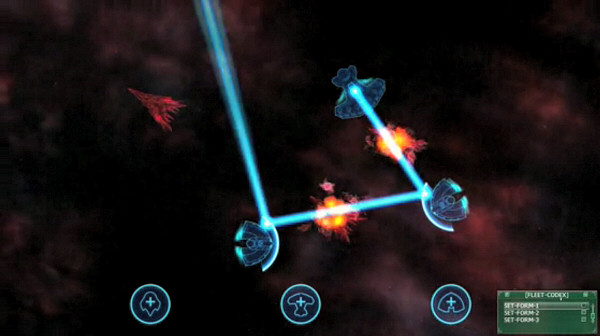 An innovative aspect in Vigrior is that you don't control individual spaceships forming a fleet but the fleet itself, as a single entity. The game is all about tactics and it seems to focus entirely on maneuvers and combat, no other functionalities are envisaged, like infrastructure management or empire building of any sort. It's all about your fleets and your decisions upon them, "nothing else".
"We owe Ender's Game for the inspiration, while we made this combat prototype. We've dreamed of creating the same kinds of fleet games taught in the battle school described in the book." ~Mercenary Games
You certainly notice the dev's geekiness and the uniqueness of their game while reading their Kickstarter' announcement page, and by watching all the videos they included there from their prototypes. You can also spot their love for science fiction, specially by the way they talk about Ender's Game (one of my favorite books by the way), and how they got their inspiration from that novel for creating their battle prototypes (you can also notice that heavily while watching the main video).
Ok, you got me in my weak spot guys. I'm in to secure my game copy. Now, will you be able to persuade others do the same?
Subscribe RSS
2 Comments
Related Articles:
Post category:
Games Under Development
,
Kickstart
,
News & Announcements