Another year, another list of interesting space-based, science fiction and fantasy-themed games to look for. Of course, strategy has always the priority here, but you'll also find a good deal of simulation games, a bit of RPG and even some adventure in this list. Of note, quite a few space 4X games releasing this year and a couple of space trading and combat simulation heavy-weights. Also, fantasy is having quite a year with a bit of always healthy competition. Also of note is that almost half of the titles present in the list have gone through a crowdfunding scheme, namely through Kickstarter in all of these cases, which says a lot about the popularity of this crowdfunding platform. Time will tell how well these titles will do, but here at SpaceSector we think these are some of the most interesting titles which we believe you should have a look at in 2014. Enjoy!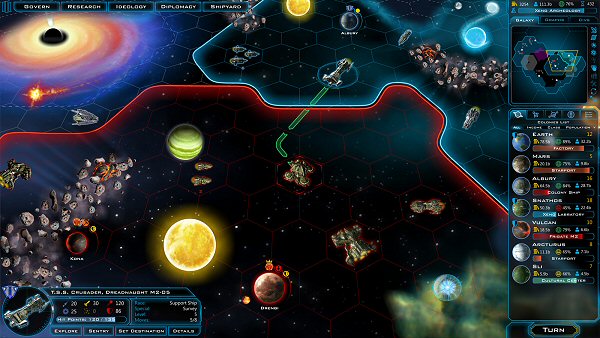 Galactic Civilizations 3
Stardock
Release Date: 2014 (Pre-orders available)
In the same year Stardock celebrated 20 years of existence it also announced Galactic Civilizations 3, the third installment for its most popular game series, and arguably best space 4X game franchise after Master of Orion. We already know that there will be multiplayer now, something the series always lacked, that the map will be divided in hexagons this time and that the game will be released exclusively for 64-bit PCs. Pre-orders are already open by the way.
With respect to the release date, the devs say that they're still in "internal alpha testing" and that they expect to enter closed alpha early 2014 with a public beta "soon to follow". We have an interview to be released soon, with questions assembled from the site's readership and community, so, if you want to know more about this highly anticipated title make sure not to miss that!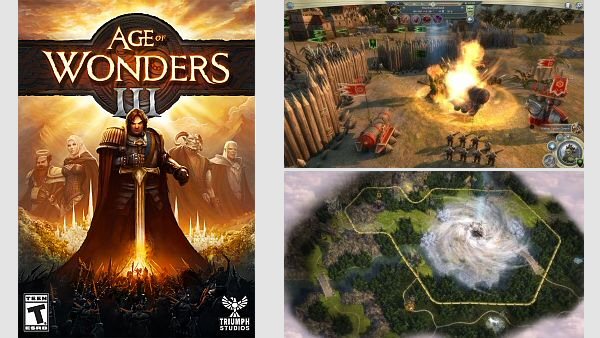 Age of Wonders 3
Triumph Studios
Release Date: March 2014
One of the mostly hotly anticipated turn-based strategy titles for 2014 is Triumph Studios' 4X fantasy game, Age of Wonders 3. Like many of you, I'm very excited about the revival of this series and can't wait to get my hands on the finished product. If you're anxious for more information, and you haven't checked out their frequently updated news section on the official site, I highly recommend it. Information on the Dreadnought and Sorcerer classes, designing your leader, soundtrack, exploration, and much more is also available for your reading pleasure.
In November, a great Let's Play Age of Wonders 3 video was put up by PCGames. This one is in German, but even if you don't speak the language, there's a plethora of information about gameplay on offer. In addition to the gameplay session, PCGames also did an interview with the producer. Though PCGames is a German channel, the interview is primarily in English.
\Edit (May 7, 2014): Age of Wonders 3 was released on March 31, 2014. Here's our review. A clip from the review: "If you (…) don't mind fighting many similar battles over many hours of play, you're likely to enjoy this game more than I have. If you are planning to play it in multiplayer mode (…), I believe you will have the opportunity to enjoy some very interesting tactical combat decisions. If instead you're a fan of deeper 4X games, I'd suggest you think long and hard about whether this title is for you.".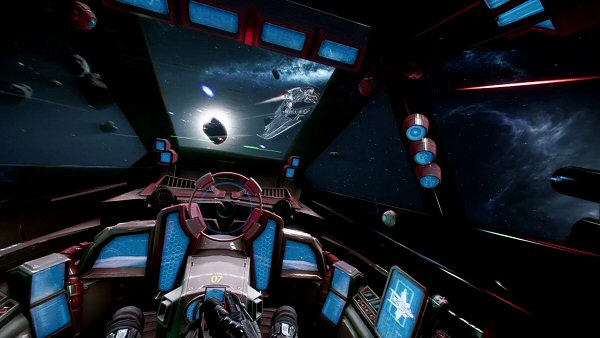 Star Citizen
Cloud Imperium Games / Behavior Interactive
Release Date: 2014 and 2015 for certain modules
Chris Roberts, the father of the Wing Commander series has recently returned to the games' industry and in 2011 embarked in a journey to develop what seems to be the most ambitious space trading and combat simulator ever, and first-person shooter, one shouldn't forget. Star Citizen is the crowdfunding champion. It raised more than 2 million dollars on Kickstarter, but that was just the beginning. Money hasn't stopped arriving at Cloud Imperium Games since then. How much do they have now? More than $36M! Thirty six million dollars to make a space game, and counting :) You can find all the stretch goals' info here.
Star Citizen is being developed using a modular approach. The first module, "Hangar Module" was already released to backers. The following modules are expected to be released in 2014. These are the Dogfighting Module, Social/Planetside Module, Squadron44 (single-player, alpha) and Persistent Universe (MMO persistent universe, beta), with a final release estimated for early 2015 available for the Windows PC.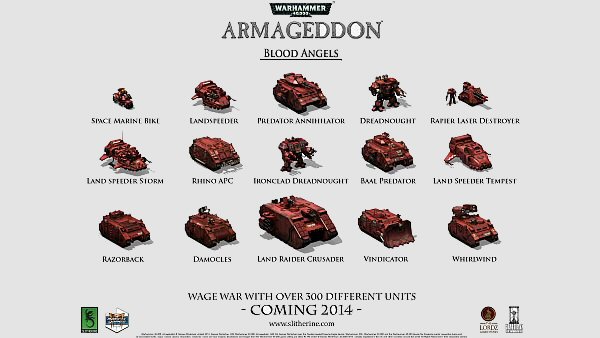 Warhammer 40k: Armageddon
TheLordzStudio / Matrix Games
Release Date: Q1 2014
Warhammer 40k: Armageddon is an upcoming hex based turn-based strategy game for PC and iOS. It is being developed on a heavily enhanced version of the Panzer Corps engine. This is not an engine I have hands on experience with, as to be honest I don't typically play PC war games, and this is primarily because I'm not all that interested in 20th century warfare. In this case though, we're talking about a futuristic war involving the Imperial Guard, the Blood Angel Space Marine chapter, and the Orks. Now that is something that excites me as, to my knowledge, no dreadnoughts have been used in the last century by the modern military.
Warhammer 40k is a well established space fantasy setting that is rich with lore and powerful machines of war, and it will be a shame if they deliver anything less than an immersive, thematic, experience that transcends traditional war games. They've already announced the game will contain over 300 units, of which I've confirmed Blood Angel Dreadnoughts and makeshift Ork vehicles will be present, and this means they've got the tools to make this happen.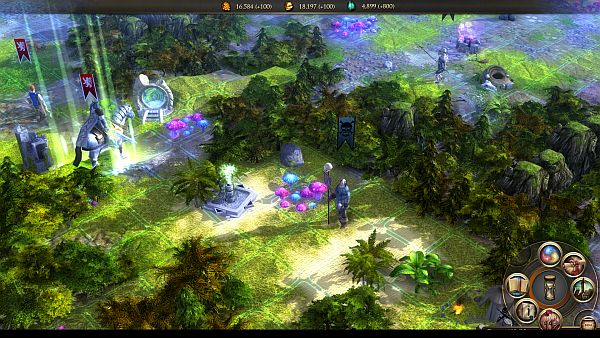 Worlds of Magic
Lucid Dreamers / Wastelands Interactive
Release Date: Q2 2014
With two successful Kickstarter campaigns under its belt, fantasy 4X game Worlds of Magic was delayed late in 2013 to Q2 2014. I feel this is absolutely the right move for this game and studio. While I was happy to see their Kickstarter dream succeed, I personally couldn't fathom them making use of the additional backer funds and still managing to get a quality title out in Q1. There is a fair bit of competition in the turn-based fantasy strategy genre in the coming year, and delaying to Q2 in order to polish and define the unique niche they are going to fill in the genre is of the utmost importance in my mind.
I'm anxious to watch as this game progresses towards the finish line. They've still got a fair amount of time, and already I can see some polish starting to settle in based on these screenshots. They're dreaming what some may consider the impossible dream, to create a game that will be accepted and loved as a true successor to Master of Magic. I'd love to see this happen, but time will tell.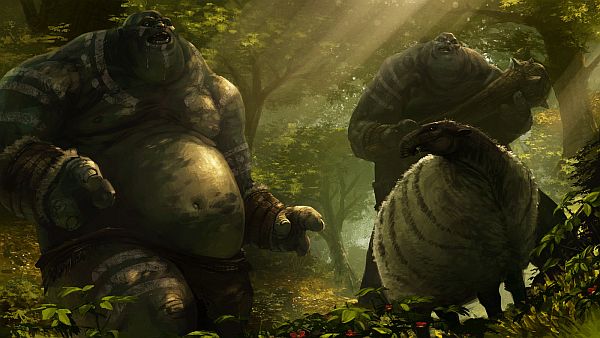 Endless Legend
Amplitude Studios
Release Date: 2014
Amplitude Studio's upcoming fantasy 4X game, Endless Legend, is set to be the third game in the Endless setting. Late in 2013, Amplitude introduced their rogue-like dungeon game, Dungeon of the Endless, to the world via Steam's Early Access system as the second title in the setting. Endless Space was, of course, the first. Despite some of the issues I had with Endless Space, I feel like some of the design decisions and mechanics introduced in it could end up working out significantly better in a fantasy setting. My hope is that the lack of star lanes, a more robust combat system with spells and special abilities, neutral factions to interact with, meaningful quests, and other features unique to this fantasy setting will raise this game far above its older brother's shoulders.
I've linked to quite a few of the Games2Gether forum design documents, and I encourage you to keep an eye on this forum if you're interested in keeping up with them as they release. They are up to 8 now, with the latest one on unit design being released just a couple of weeks ago.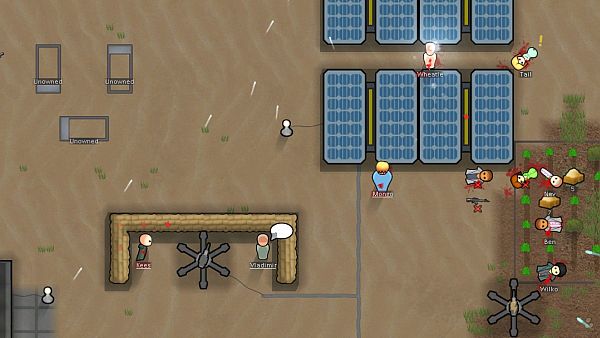 RimWorld
Ludeon Studios
Release Date: 2014
RimWorld is an upcoming sci-fi colony simulation game from Ludeon Studios for Windows, Mac and Linux. RimWorld was a game I had quite a lot of fun with even in its very early stages. After a very successful Kickstarter, developer Tynan Sylvester of Ludeon Studios announced in December that he had hired Rhopunzel, an experienced pixel artist who's recent credits include Starbound and Gnomoria. In addition, he's brought on Alistair Lindsay, the music composer and sound designer behind quite a few games, but most recently Prison Architect. The latest word on this sci-fi colony sim is that colony level kickstarter backers should have access to an alpha build sometime around the end of January.
There's also news about work being done on an in-game editor that should someday be opened for modding. It has been awhile since the last game update was released, but the Ludeon dev blog indicates work is most definitely being done behind the scenes.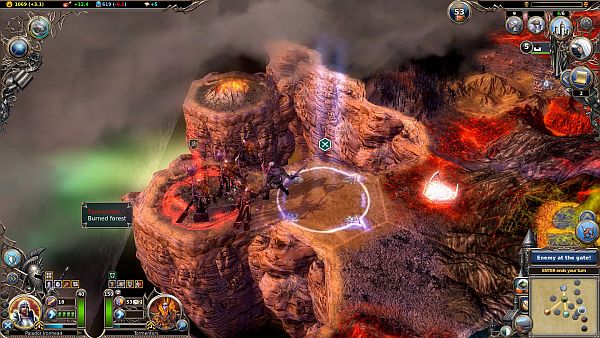 Warlock 2: The Exiled
Ino'co / Paradox Interactive
Release Date: Q2 2014
Warlock 2: The Exiled is the upcoming turn-based strategy game for the PC, follow-up to Warlock: Master of the Arcane. Warlock was a game that I had briefly tried when it released, but which seemed too shallow at the time for me. I've since gone back and decided to give it another chance, and I'm glad I did as I'm having quite a bit of fun with it. I am now excited for Warlock II, and I look forward to seeing the enhancements it brings to the series. The biggest addition coming in Warlock II appears to be a new mode called Exiled mode. In addition to the single game sandbox random maps, Exiled mode will allow players to embark on a multiple world journey in what sounds like a campaign mode with similarities to Eador: Masters of the Broken World. I'm a fan of these types of campaigns, as long as they can prevent it from becoming monotonous, and its inclusion has certainly peaked my interest.
If you're interested in seeing more, a gameplay video and a brief let's play with the game producers was uploaded in early December. I was pleased to see a new spell tree and feel it is going to be more enjoyable to use than the random research circle used in the original.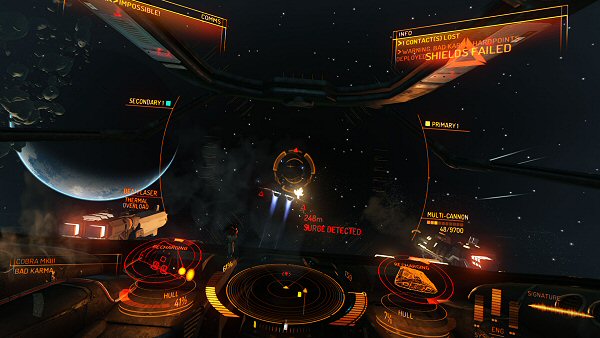 Elite: Dangerous
Frontier Developments
Release Date: Oct 2014  (already available)
Elite (1984) is a classic space trading and combat simulation video game designed by David Braben and Ian Bell. About a year ago, Braben decided to use Kickstarter as an "experiment", a way to do test-marketing for his new concept for an Elite sequel called Elite: Dangerous. And what an experiment it was. At the end of the day Braben managed to raise more than £1.5M on the crowdfunding platform, for a total of more than £2.2M raised at this time.
"Go where you like, be what you like – pirate, bounty hunter, trader, assassin, or a mix of all of these.", is what the game seems to be all about. Trade, fight, increase your pilot's rating and explore space in single-player or in multiplayer. Early access (alpha) is already available through Elite: Dangerous' website (£200, ouch!). Beta pre-orders are also available. The full game is slated to release on October 2014 for Windows PC and Mac.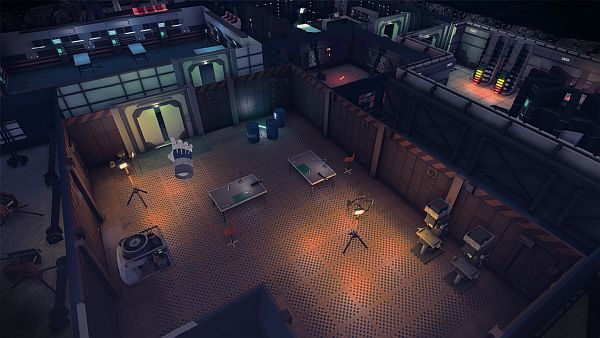 Maia
Simon Roth
Release Date: TBA (Now available on Early Access)
Maia is an upcoming space colonization survival game from developer Simon Roth for Windows, Mac and Linux. In early December, Maia launched on Steam's Early Access program, and since that time Maia has been receiving updates at a rapid pace. Early Access varies from game to game of course, with some really being late betas, while others, like Maia, are still very early alpha versions. Maia presents a space colonization concept that should offer a unique experience when development is completed, but right now the experience is primarily for those who want to help shape the game while it is being formed.
As 2014 progresses, I'm looking forward to seeing how Maia progresses and grows beyond just being a good concept.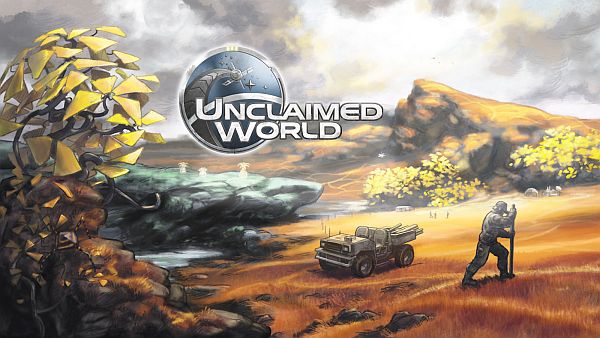 Unclaimed World
Refactored Games
Release Date: TBA
Unclaimed World is a sci-fi survival and exploration game in development by Refactored Games. When I first heard about Unclaimed World, the first thing that I noticed was its attention grabbing beautiful art style. When I began to dig deeper, and began to actually read about their plans for this survival game, I realized it may have much more to offer. The developers have been holding their cards pretty tight to their chest throughout development, so at this point it's hard to say how close to their plans have come to reality.
While it has been close to a year since we last mentioned this title, recent news and conversations I've had with the development team indicate this game is still being very actively developed. They plan to initially release a survival demo, and according to their most recent forum posts, an arrangement is being made with Desura to try and make this happen. Until then, they are busy hunting bugs and polishing the game as much as possible.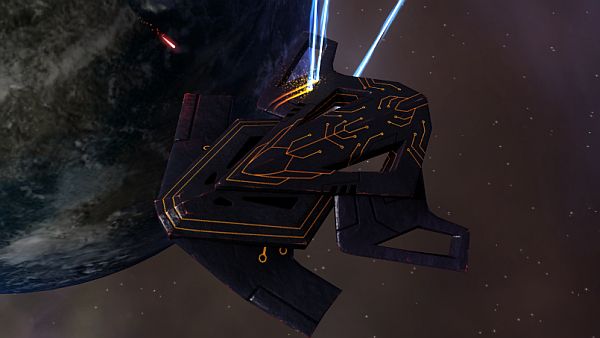 StarDrive Unity
Zero Sum Games
Release Date: TBA
StarDrive Unity is an upcoming turn-based space 4X strategy game from studio Zero Sum Games. StarDrive Unity is a standalone spinoff from StarDrive vanilla. Last year, we had an interview with developer Daniel DiCicco about the future of StarDrive, his reason for switching to Unity for this upcoming project, and his goals for this upcoming game. In addition to the 4X turn-based mode, a battle arena mode is also in development. The plan is for this battle mode to include moddable story based scenarios and campaigns. With quite a few turn-based space 4X games in development, it's going to be interesting to see if the StarDrive's move to turn-based ends up being a good decision. One difference StarDrive brings to the table is that its combat appears to still be pauseable real-time.
If you're interested in seeing some early pre-alpha footage, I'd recommend you check out this video from late November.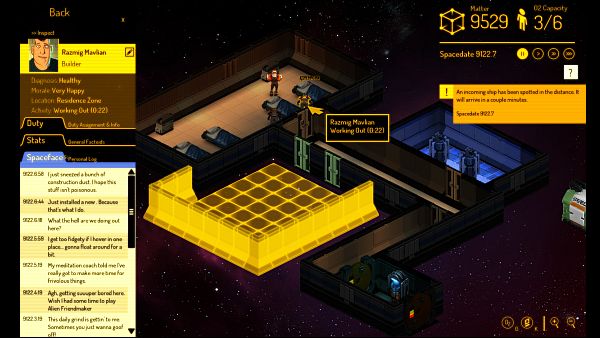 Spacebase DF-9
Double Fine Productions
Release Date: TBA (Now available on Early Access)
Spacebase DF-9 is a sci-fi building simulation game currently in development by Double Fine Productions for Windows, Mac and Linux. When you think of Double Fine, you may immediately think of Broken Age, their yet to be released Kickstart'd old school adventure game. In actuality, Double Fine actually has multiple projects in development at all times, Spacebase DF-9 being one of them. Spacebase DF-9 appears to be a more social simulation, involving not only external space threats, but space bars, space station rivalries, workout regiments, and gourmet chefs. While certainly a lighter simulation at this point, there appear to still be attacking raiders, oxygen concerns, meteors, and other hazards that could potentially increase the survival aspects as well.
Spacebase DF-9 appears at this point to be a smaller project at Double Fine, with limited resources assigned to work on it. Their long term plans point to some very interesting ideas, but whether or not the project will self-sustain long enough to see these come to fruition remains to be seen. It's available on Steam's Early Access program for those interested in giving a try, but I've not played it myself as of yet.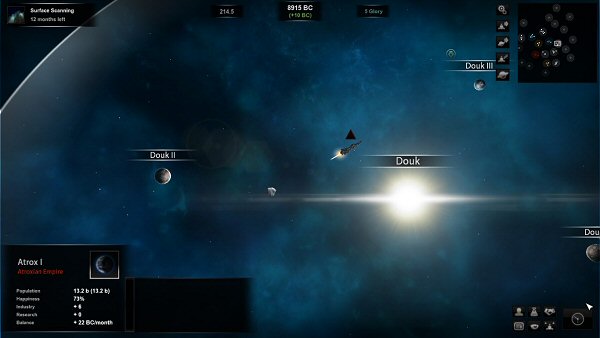 Star Lords
Arkavi Studios / Iceberg Interactive
Release Date: TBA (Now available on Early Access)
The indie game developers of Arkavi Studios bring us Star Lords, their take on building a space empire and fighting for supremacy in the galaxy. It's a turn-based space 4X strategy game for the Windows PC where the focus is put on diplomacy and espionage mechanics to (hopefully) achieve a more intricate political layer. They're currently in alpha stage and already selling pre-orders with instant access on Steam.
We have an older first impressions article of an also older pre-alpha version. Many things may already be different but it's probably worth a quick check. Most probably there will be another preview coming up soon before the game releases and the review is produced, so be on the lookout for that too. I got a good vibe from this game. The turn-based space combat mechanic in particular seems to be shaping up quite nicely. It's surely one 4X game to keep in mind this year.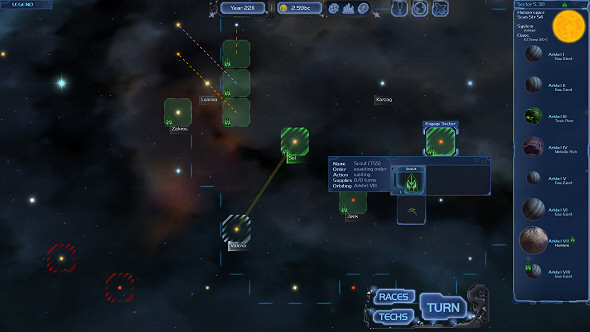 Horizon
L3O Interactive / Iceberg Interactive
Release Date: TBA (Now available on Early Access)
L3O has come a long way with their dream to make their space 4X game turn into reality one day. It was one of the first games we covered on the site. Early screenshots I've seen date back from 2006. Development seems to have endured long dormant periods, but in 2012 they suddenly re-emerged with what seemed to be a new strength and determination to make it happen. And they seem to be very close to achieving that now. They reached alpha and entered in Early Access on Steam on July of last year and have recently announced to have entered beta stage, so all seems to indicate that they're not too far from releasing.
What makes this game special is its focus on storyline elements with missions, like quests, which are quite an uncommon feature to be found in 4X games.There's also an interesting event-dependent tech progression system, opposed to all techs known from the start. That's also a nice touch. The initiative turn-based combat system is also refreshing and by the time I had a look at it, when the game was in alpha, I think it showed a lot of potential. Horizon is surely another space 4X game to look closely this year. It will be released for the Windows PC.
\Edit (Feb 19, 2014): Horizon was released on Feb 6, 2014. Here's our review. Unfortunately, Horizon at release, and at the time of this review, proved to be an "overall unfinished, unpolished and very poorly balanced game".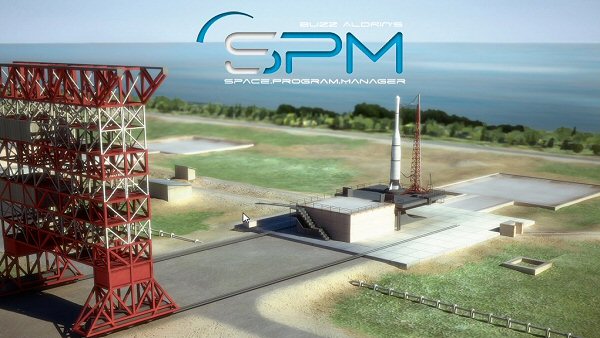 Buzz Aldrin's Space Program Manager: The Road to the Moon
Polar Motion / Slitherine / Matrix Games
Release Date: 2014 (Already available on Early Access)
The Road to the Moon will be the first episode of three planned for Buzz Aldrin's Space Program Manager, a space simulation game where, like in Buzz Aldrin's Race into Space, you run a space agency by hiring astronauts, scheduling missions, doing research and assembling hardware. The game isn't complete yet. This first episode shall cover the first 15 years of space flight. Episodes 2 and 3 will be available later as additional games, says Slitherine.
The Road to the Moon episode is currently in beta and is expected to release somewhere in 2014 for the PC, Mac, iPad and Android. In the meantime the game is already available for the PC under Slitherine's early access program.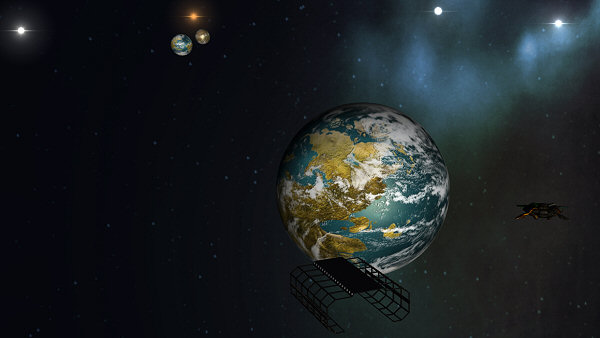 Star Ruler 2
Blind Mind Studios
Release Date: 2014
Star Ruler didn't start well. Well, 4X games rarely do in any case, but in Star Ruler's particular case it was really a lack luster release. However, Blind Mind Studios, a small indie studio, didn't give up and managed to remedy the situation, and by the time the game hit version 1.1 the experience was completely different. It's not the best space 4X game around but it's surely a good one if you appreciate real-time, a huge 3D universe and a great ship design system.
Now, BMS is working on a sequel for Star Ruler. We don't know much about Star Ruler 2 yet, but ship design seems to be a big focus, again. Diplomacy seems to be getting an overhaul (Star Ruler's diplomacy system was quite "light"). Hopefully, the research system will also get an overhaul and made much more intuitive this time around. "High moddability" was also promised. Looks like the huge scale will continue, so as multiplayer. There haven't been updates in a while but this probably only means that BMS is currently working hard on their game, which they say will be "released somewhere in 2014".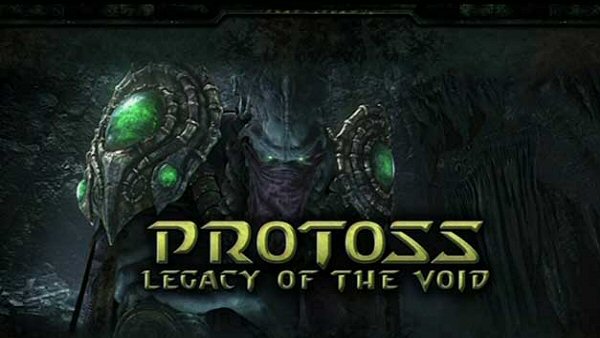 StarCraft 2: Legacy of the Void
Blizzard Entertainment
Release Date: TBD
The third and last chapter of StarCraft2 doesn't have a release date set yet but there's a chance that StarCraft2's Protoss campaign will still arrive this year, however with Blizzard you never know. So, after StarCraft2: Wings of Liberty (Human campaign) and StarCraft2: Heart of the Swarm (Zerg campaign), Jim Raynor and Sarah Kerrigan will most probably return to finish the story with the Protoss now taking the central stage.
I was never a fan of the original StarCraft, mostly because of the real-time clickfest, but I played a fair deal of StarCraft2: Wings of Liberty for a review, and I can advance that, to my surprise, I enjoyed it a lot. The review didn't happen (yet) but I still plan to release it at some point in time. A complete review after Legacy of the Void comes out seems sensible. Let's see how things turn out.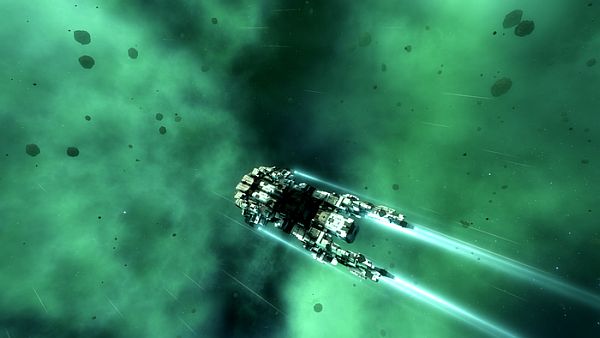 Limit Theory
Josh Parnell
Release Date: Mid 2014
Limit Theory, a game successfully Kickstarted in December 2012, is looking to launch itself towards release sometime in "mid 2014" for the PC. Limit Theory is described as a vast, procedurally-generated universe ready to be explored, exploited, and conquered. It may seem like an insurmountable task for a young solo developer and student, but developer Josh Parnell states he loves taking on this type of nearly impossible challenge. Whether his drive and love for Limit Theory will make it a success, time will tell, but if you're a fan of space flight and trading simulations, Limit Theory is certainly one to watch.
If you're interested in the game's current progress, a video development update posted on the final day of 2013 shows off recent progress. New graphical effects, UI changes, and AI technology are showcased.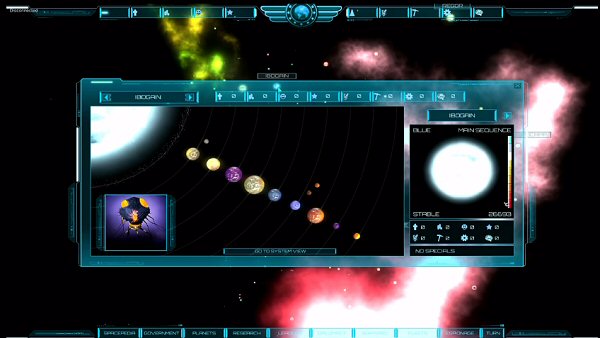 M.O.R.E.
IdeaLcenter
Release Date: 2014 (Pre-orders available)
In a time where Kickstarter was witnessing its boom, an international group of people decided to get together and develop a space 4X game that would pick up from Master of Orion 2 and "expand its gaming experience without complicating it". And so it was that IdeaLcenter was formed. They went to Kickstarter and managed to raise more than $90,000 to turn that vision into a reality. The plan is bold and ambitious. 20 playable races, 3D galaxies, 3D space combat, ship design, multiplayer, cutscenes and much more.
Not much was heard from IdeaLcenter in the following year after Kickstarter but now they published their first post-Kickstarter video showing off their progress. We also recently got in contact with the lead designer who answered a few questions about the release plan, pre-orders and expected DLCs. They're still in pre-alpha, so there's still much work ahead of them. However, their current plan is to reach alpha in March/April, with beta in May/June and final release not before August 2014 for Windows, Mac and Linux.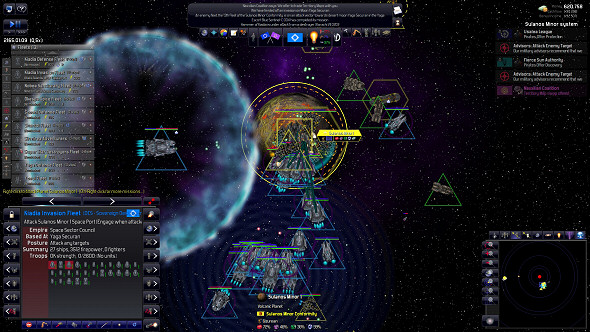 Distant Worlds: Universe
CodeForce / Matrix Games / Slitherine
Release Date: Late Q1 2014
Distant Worlds is a space 4X game that matured a lot through each expansion released. It all started with a lackluster release in 2010, but after a host of patches and three expansions (Return of the Shakturi, Legends and then Shadows) the game's quality and overall experience were raised to an incredible level. Complex, deep, alive, that's what I think best defines this real-time space 4X strategy game. But above all, it offers an insane amount of replayability. There's always something new to try in this game, and that's why I recommend it any day to any space 4X fan. Distant Worlds: Legends and then Shadows is one of the games I've played the most in recent years. It's also the most complex, replayable and fun space 4X game available today.
But, CodeForce and Matrix Games never stop and are now preparing to release their 4th expansion to Distant Worlds in late Q1 2014. This will be a modder-focused expansion, as Erik Rutins (Matrix Games' Director of Product Development) told us on an interview last summer. As for content this is as much as we have at the moment:"We want it to be something that when the modders read the list, they will hopefully faint and enjoy. That's always our goal, to really get people to look at the next expansion and go: "Holy cow! This is what I've been waiting for, I really want this!". Work on Distant Worlds 2 should kick-off after this 4th expansion, but there could be even another expansion before major work starts on the sequel.
\Update (Jan 15th, 2014): Matrix Games confirmed a March release and said that the game's modding capabilities will be extended significantly. They also confirmed that this 4th expansion will be a "wrap up" release of the entire Distant Worlds series in one package (with discounts for existing customers). There will also be a new storyline and new technologies to go along with it. Full update here.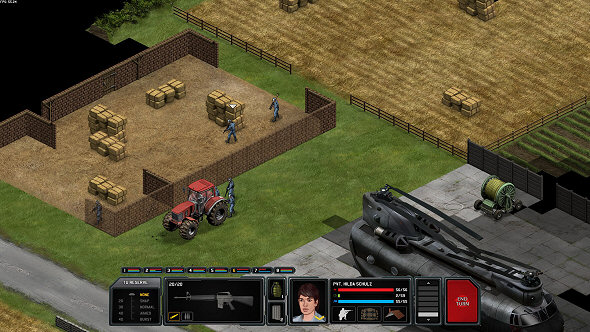 Xenonauts
Goldhawk Interactive
Release Date: TBA (Already available on Early Access)
Xenonauts is a veteran on this annual "titles you can't miss" list rubric. This is their third entry. Is it this year? :) I certainly hope so. However, after so many beta attempts, a supposedly two-phased beta, that is taking quite a while, it's hard to understand where the devs are at the moment. But, there's a lot of recent activity on the forums with lots of release candidates and hotfixes being published. Testing seems to be very intense right now. So, hopefully this means that they're getting close to the final release.
Anyway, the last time we tried Xenonauts, back in June 2013, when the game was made available on Steam's Early Access, things were looking really nice and the game already offered an enjoyably and somewhat challenging experience. However, it certainly didn't feel finished. Some art assets were still missing, the offered maps were not that interesting. Let's say that the gameplay was already enjoyable but still quite far from an X-COM: UFO Defense type of experience. Xenonauts is being developed by indie studio Goldhawk Interactive and is already available on Early Access on Steam or DRM-free on the Humble store for the Windows PC.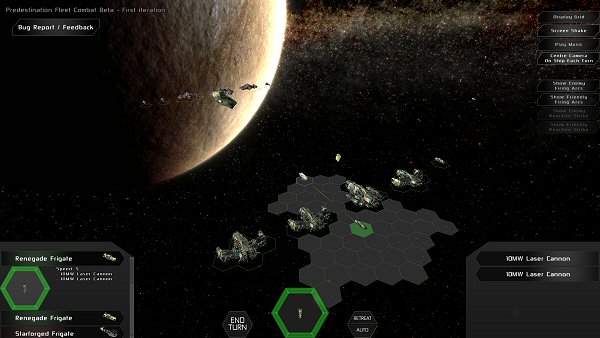 Predestination
Brain and Nerd
Release Date: March 2014
Kickstarted about a year ago, Predestination is Brian Drain's vision for a space 4X game that could become a spiritual successor to Master of Orion 2, or at least that seemed to be Brian's goal when he started his adventure. Aware of Steve Barcia's masterpiece flaws, Brian and the rest of the Brain and Nerd team, propose a solution to help reduce late-game micromanagement, which they call an "optional colony blueprint system" where all colonies using the same blueprint will produce the same buildings. Additional focus is also put on planetary development, with distinct colonizable areas. Both the strategic and tactical aspects will play in turns and there's a 3D galaxy map.
By the end of 2013 they opened a second Kickstarter to hopefully expand the 3D ship designer feature. They're currently in beta and apparently in the latest stages of testing. If all goes according to plan they plan to release on March 2014 for Windows PC. Check out our most recent interview with Brian for more.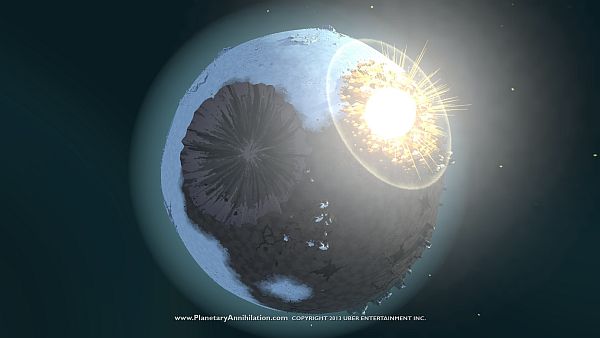 Planetary Annihilation
Uber Entertainment
Release Date: Early 2014 (Already available on Early Access)
Planetary Annihilation, the upcoming RTS game from Uber Entertainment, was one of the most backed and funded Kickstarter projects in 2012. Touted as RTS on a massive interplanetary scale, and with a team whose pedigree included the likes of Total Annihilation and Supreme Commander, over 44,000 RTS fans pledged to make this game happen. If the game turned out to be anything less than a smash hit, it's fair to say that thousands of people would be very disappointed.
While not officially released, Planetary Annihilation has been available for Kickstarter backers, and for purchasers on Steam Early Access for Windows, Mac and Linux, since as early as June 2013. Despite some initial controversy surrounding its pricing model, entire Youtube channels have already popped up around the game, and thousands of videos have been uploaded. Planetary Annihilation isn't expected to officially release until early 2014, but it's fair to say there are already many RTS fans enjoying what it has to offer.
Subscribe RSS
111 Comments
Related Articles:
Post category:
Game Lists