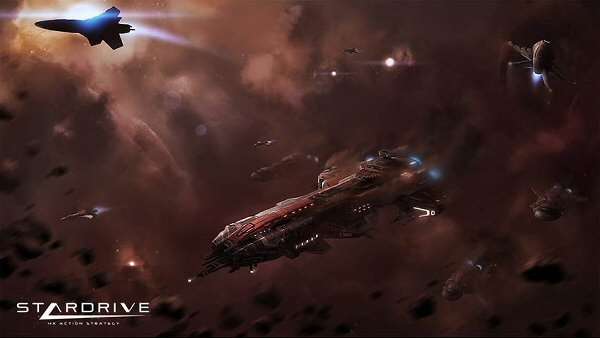 Recently, the StarDrive forums started seeing some news, scattered across several threads, about some experiments being performed within a new engine. In short order, this news appeared to indicate that not only were experiments being conducted, but also a new project may actually be in the works. In order to get the official word on what may or may not be in the works, I decided to reach out to Zero Sum Games developer Daniel DiCicco. I wanted to know not only about the potential new project, but I also wanted to get the facts straight surrounding the future of StarDrive. I reached out to Daniel and he accepted my invitation for an interview.
In addition to questions about the news at hand, I also asked him questions regarding StarDrive's launch, his personal level of satisfaction with the game, fan reception, and some of the difficulties he has faced not only with game development, but with being an indie developer. If you're a fan of StarDrive, or even if you're not happy with the game, I hope you'll find this interview insightful. 
For more information about StarDrive, and to read my opinion of the game as it was at launch, please check out my review. If you're interested, you can also read our prior interview with Daniel DiCicco prior to StarDrive's release from last November.
StarDrive – The Past Six Months to Now
SS: It's now been six months since the release of StarDrive. How do you feel the game's launch went? In retrospect, would you have done anything differently in regards to the launch process specifically?
Daniel: Bringing StarDrive from a seed of an idea through Kickstarter, Desura, a Beta launch on Steam, and finally a full launch has been an incredible journey for me. I have learned so much over the course of the past two years. Looking back at the beta launch from here, six months out, I feel very good about how it all went. In retrospect, I would have delayed the "official" release to iron out some last minute issues. Basically it was about two weeks before launch that I changed my multi-threading code to get some more late-game performance out. With an extra four weeks I could have ironed out all of the "race condition" problems I introduced by doing that. That hurt our initial reception with critics and that in turn hurts sales. Even so, in a very general sense, I'm happy with how things launched out.
But let me tell you, launching a game is stressful. Reviews from professionals and consumers alike are pouring in from every angle. The publisher wants this, the press wants that, the players want a thousand different things, and then there's my wife who would like to see me get up from the computer every now and then. At release I had been pulling super long days for many months in a row. I was pretty burned out. I'm not sure that there is any other way to do it though, especially for a small team like ours. There's no one else to pick up the slack.
SS: How do you feel about the game now? Is it where you envisioned it going when you started the project?
Daniel: I'm happy with StarDrive today. I'm proud of it. Financially it's been a great success that has allowed me to continue making games. Critically it's been a mixed bag. Sometimes I get emails where people are just so happy with StarDrive, glowing with praise. And then there's the exact opposite of that too.
There are elements in StarDrive that I wish I could implement to complete my vision. Notably, Multiplayer. I really want to have a multiplayer StarDrive. But the truth of the matter is that this single player game that I made is a monster. The code base is enormous. There are so many moving parts cobbled together to make this super detailed simulation run. In any given game you've got hundreds of thousands of ship modules computing together to make up fleets and ships, each of them individually contributing to the ship's statistics and each of them capable of being destroyed in combat individually. The optimization needed to make that run well is something I'm proud of, but basically I hit a wall with the tech I'm using. I can't make it go any faster and I definitely can't get a stable multiplayer build out of it in any reasonable period of time.
SS: Some people who have purchased StarDrive have expressed that they feel, to put it bluntly, like they are still playing a beta product. There are also others who have invested many hours into StarDrive and feel that it is a complete and enjoyable game. Based on discussions all across the internet, this seems to be a rather contentious subject. Opinions will of course differ, so my question is more about perception. From your developer perspective, why do you think some people may feel as though the game is unfinished?
Daniel: Well, it's a forest for the trees type of thing. Some people will see a few pieces of the game that are admittedly unpolished and ascribe that lack of polish to the whole. Others see a massive and comprehensive game with so much depth to it that they can ignore an in-game event that goes no where. To those in former crowd, all I can say is sorry. It's my first effort. To those in the latter crowd, I can say thanks for cutting me a little slack. Glad you enjoy it.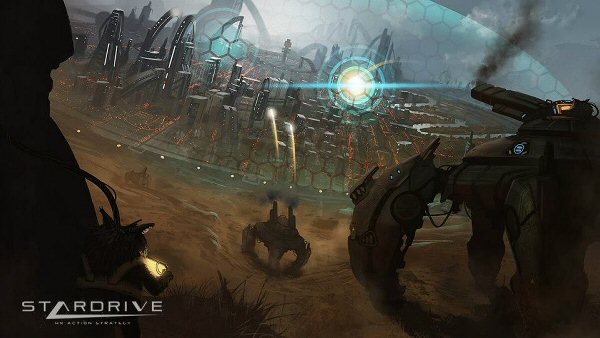 SS: To follow-up on my last question with some observations I've made, I feel as though some of the anger and frustration over StarDrive is due to the pre-release hype and player expectations. It's interesting that I see the word potential mentioned more regarding StarDrive than any other game I've followed. I too, am guilty of using the term in regards to the game. Throughout development, you were very open, candid, and genuinely excited to discuss with the community about your ideas and dreams for the future of StarDrive. The community seemed to get excited right along with you. Features like multiplayer, alternative game modes (Ascension), enhanced pirates, and many more ideas seemed to be at least in the prototyping/design phases at some point in the past. Many of these ideas made the final game, but others did not. My question is, do you regret being so open and honest about what you were working on?
Daniel: You know, it's funny; my partners at Iceberg are always chiding me for being too open with the community. Percentage-wise, I think there are very few developers who engage directly with their community. Probably the larger the studio, the less interaction there is. Me, I love it. I want to talk to folks and share in the enthusiasm of building something together. But, yeah, I can get carried away too. It never hurts to dream big and shoot for the stars, because even if you miss you may hit the moon on the way, you know? But that was part of the deal with StarDrive. Sign up, support it from the beginning, and you get to watch the development. And that includes a lot of spitballing of ideas, a lot of trying out stuff, seeing what works, what doesn't, and yeah, a lot of cutting ideas too. A lot of design is deciding what to throw away and knowing what to keep.
If I had instead just delivered a product without talking about it, I think that StarDrive wouldn't be the game it is today. A lot of its best ideas have been forged in the crucible of community discussion. Furthermore, being engaged with the community builds that community, which in turn drives sales and word of mouth advertising. So I can't say I regret it. The great thing about being an indie is that I can chart my own course in this regard, and I intend to keep on keepin on.
SS: What's been the most frustrating part of being the developer of a game like StarDrive?
Daniel: There are two primary frustrations. One is being limited by technology. When I was getting started, my programming knowledge was a little old-school. I wanted to use an IDE like Visual Studio and code everything from scratch. I didn't understand these visual engines like UDK or Unity; I tried to understand them, but I lacked the foundational knowledge to understand their advantages. The result is that I ended up spending a lot of time reinventing the wheel for StarDrive.
That has its upsides too. By reinventing the wheel I got a solid lesson on wheel-inventing fundamentals. This has helped me understand the benefits gained by using game design suites.
But the question is about frustrations, and basically there is nothing more frustrating than wanting your program to do something but you can't figure out how to get there. It's frustrating to see what you want to do easily available in another solution – like rendering certain things in Unity versus my current technology.
The second major frustration has been dealing with negativity. There are some gamers out there who have incredibly bloated senses of entitlement. If they get a crash they act like I came into their house and murdered their dog. But I've learned to turn the volume down on them a bit. StarDrive has a lot of really engaged, positive people involved. I want to listen to them instead.
SS: What's been the most rewarding part of being the developer of a game like StarDrive?
Daniel: Knowing that people out there really, really love StarDrive, that's the best. I've gotten emails from people who are just over the moon about StarDrive. It's rewarding to know that I had this vision, I was able to execute it, and that the end result is what I set out to achieve: I made a game that people love to play. And more than that, I got paid to do it and I get to keep on doing it for the foreseeable future.
The Future of StarDrive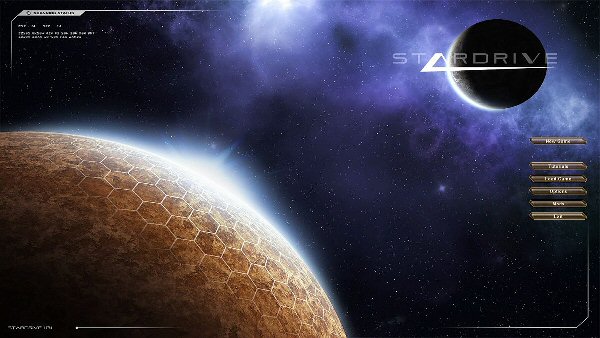 SS: You've recently indicated that you are working on a new game concept within a new game engine. Before I dive too much into that, does this mean development on StarDrive itself is complete, or will development of StarDrive continue simultaneously alongside the new project? If not development, will bug fixes and patches continue?
Daniel: StarDrive is a living product. I won't stop working on it until I move on to a true sequel. I put out a patch yesterday and I'll keep on patching out bugs and adding support for modders. Support for StarDrive isn't going anywhere.
(Editor's Comment: This interview was done on 9/27/2013. Patch 1.13J was released on 9/26/2013.)
SS: I've seen you mention that some of the worst StarDrive bugs, including the dreaded out of memory and late game issues, are due to deficiencies in the current game's engine. I recall prior to StarDrive's release you had mentioned a desire to look into Unity as it was, at the time, rapidly becoming one of the most popular Indie development engines. Several big kickstarter projects were emerging and announcing that they were going to be using Unity. How much of the decision to start a new project has been made due to current engine difficulties, and how much is down to feeling the StarDrive concept has been developed enough to start working on something new?
Daniel: If I could stay with the current tech and achieve my long term vision for StarDrive, then I would. But Unity is the way of the future. I can't emphasize enough how much faster it is to work in Unity, how many things just work that would otherwise take days of development time in .NET. So when I made the decision that I wanted to expand StarDrive, to bring in new content and game modes, it made so much more sense to me to just move to Unity now. StarDrive as it is can stand on its own two legs, so I think it is fair to say that the original concept has been developed enough for this to be a reasonable plan.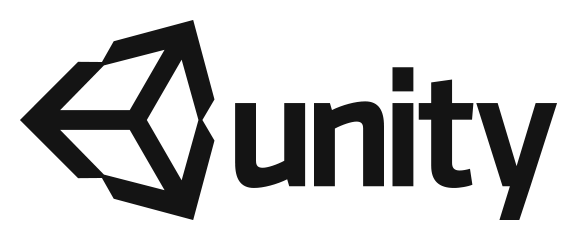 SS: What advantages does an engine like Unity bring that just aren't possible with the current engine?
Daniel: Well, for starters the engine is cross-platform compatible. Future StarDrive games will be released not only for PC but for Mac and Linux as well, with the possibility of Android and iOS iterations just a short control-scheme change away. The rendering engine is more advanced; you get better quality on worse machines at higher frame rates. Unity is essentially a purpose-built platform. It's like the difference between off-roading in a Geo Metro versus a Range Rover – both will get the job done, but one is going to be way more efficient and suffer from fewer problems.
SS: The new title you are working on is going to be a new title, based in the StarDrive universe, but will have some significant differences. You've said Unity will be the engine under the hood, and all indications are that Unity is a stable, well documented, and popular engine these days. I've also heard mention of this new game being a turn based strategy game rather than a real-time one, except perhaps in combat? Are you far enough along to discuss any other details about the game? Will it be a 4x? Will it be multiplayer? Multiplatform? Will it be called StarDrive Unity?
Daniel: Well, we're not ready to announce anything official, but I can tell you that yes, I'm working on a turn-based 4x in Unity. It will definitely be multiplatform and it is a StarDrive game. I'm calling it StarDrive Unity as a working title. We've got some more work to do before we announce a feature set, but I can give you a few hints below.
SS: Looking back, in an interview you did with Adam from SpaceSector, you mentioned how you had a lot of ideas you wanted to implement in and around the StarDrive universe. So the decision to create a new game in the StarDrive universe is clearly not one you've just made recently. This upcoming turn based strategy title appears to be the second of these ideas. What made you choose this idea amongst the others you had, and which aspect of it are you most excited about?
Daniel: Well when I chose to make StarDrive a real-time strategy game, I did it with a heavy heart. Ultimately I really love the way it turned out. It was a bit risky but the economics and everything ended up working out pretty well, and I'm really happy with how it all feels alive. But I also really wanted to make a game with that "One more turn…" type of feeling. Turn-based is also the style of MOO2, which has a special place in 4x hearts. So with this super-secret project we're working on, I'm finally able to grab on to that idea and make a true spiritual successor to MOO2. StarDrive definitely channeled some MOO2 in its presentation; this project is going a step further. For people who always ask in these threads, "Why don't they just make an updated MOO 2?", the answer will now be "they do, and it's called StarDrive Unity" (or whatever we end up calling it!)


SS: StarDrive was mostly a one-man operation throughout its development. Is this new project also going to be a one man effort, or has your process changed since those early days?
Daniel: My process is basically the same. There are artists scattered across the globe who are freelancing some top quality 2D and 3D art. I'm writing the code and integrating it all into a game. The only difference is that now I'm probably working three times faster with these new tools.
SS: The original StarDrive game was able to obtain some crowd funding on Kickstarter. This was, of course, in the pre-Double Fine era and prior to the publishing deal you struck with Iceberg Interactive. Now that Kickstarter is more popular than ever, do you know if you will put this new title up for crowd funding as well?
Daniel: I don't think we'll be doing a Kickstarter on this project. Basically, Kickstarter worked for me. I built a company from the seed money and now we're self-sufficient. I'm not ruling out Kickstarter for future projects, but this project is small enough in scope that we can self-fund.
SS: A lot of people enjoyed the current real-time version of StarDrive. Is there any possibility of a real-time 4x StarDrive, either a direct port or a new title in the series, coming to Unity in the future, or do you feel turn based in the future of StarDrive?
Daniel: Definitely we are going to see more RTS StarDrive. I can say that without hesitation. I won't do a direct port because that's no fun. But I've got some grand plans for putting a next gen StarDrive out that puts the original to shame. But one thing at a time. We need to build a bigger war chest, get some more experience under our belts and make this first-generation of StarDrive meet its full potential. But everything I'm doing right now is part of that plan. The work I'm doing on the SDU project is not just about this project, but also about laying a foundation for the future.
SS: Thank you for your time!
Subscribe RSS
68 Comments
Related Articles:
Post category:
Interviews