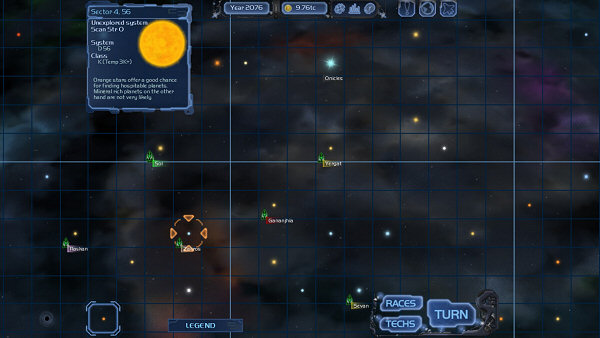 We started our Horizon coverage back in 2010, but this turn-based space 4X strategy game for the PC was already in development for far longer than that. Some screenshots' date back to 2006. We have an interview with the designer and producer Raffi Parsekhian in case you want to know more details about the game, at least how it was at the time.
L3O Interactive, Raffi's game development company, states the following regarding inspiration to develop their game:
"Many sci-fi shows and games have inspired the making of Horizon. But in short Babylon 5, Star Trek DS9 along with Star Control 2 and Master of Orion 1 and 2 had the greatest impact in the design and decision to make an epic sci-fi game that captured some of the best elements from these productions." –L3O Interactive
The project seemed dormant for a long time but re-emerged in 2012 asking for more hands to help complete it. In March of this year L3O signed a publishing deal with Iceberg Interactive. They're not finished yet, but have reached Alpha and are now selling alpha access on Steam's Early Access program for anyone interested in pre-purchasing it for $18.99/€18.99, to get instant access.
We plan to have an Horizon alpha preview up anytime soon. So, don't go anywhere :)
Subscribe RSS
17 Comments
Related Articles:
Post category:
News & Announcements