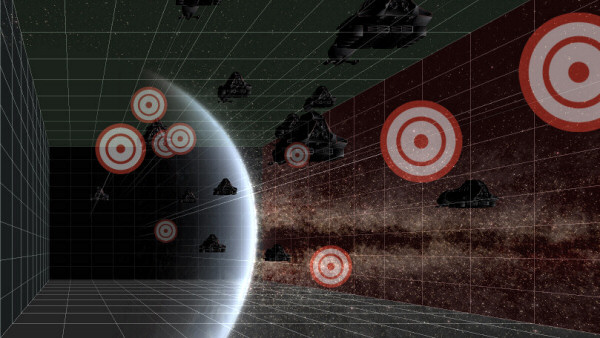 Today I start a new rubric in Space Sector about independent game developers and their bold ventures on developing their own sci-fi or space strategy games called, "Stellar Indie Venture".
My intention with these articles is to offer more visibility to these indie projects early on, so that people can know about them soon and start interacting with the devs by providing feedback (if the devs ask for it) or by helping in any way they can (by passing the word, offering services or using other forms of support). In the end everybody wins. We will have fun and more and better games to play and more talented devs will get more support, which will allow them to make a living out of their dreams. Motivated by these examples maybe other talented people may come out of the shadow and start developing their own games, after they get the inspiration and know about the "transpiration" involved :)
Do or do not. There is no try. ~Jedi Master Yoda
As we know some of the devs will not bring their projects to conclusion, that's the way things are. But I believe that we can all make a difference by supporting exciting and vibrant new game projects as soon as we spot them.
Today I want to talk to you about Predestination, a space 4X game that I stumbled on not a long time ago. Predestination' developer aims on developing a worthy Master of Orion 2′ spiritual successor. You can know everything about Predestination on the dev's blog (that launched in early 2012), however I will make an introduction next so that you can decide if you want to follow the project, perhaps say hello, leave a comment or two, offer your services, have fun and make a dev happy.
Predestination is Nyphur's dream
Nyphur (the dev's nickname) states that he always wanted to make a space 4X game, and more specifically a spiritual successor of Master of Orion 2. Nyphur explains that Master of Orion 3 was a total let down for him and that recent 4X games don't satisfy him fully because, in his words, "I don't feel like any have really recaptured the magic of MoO2".
As an appetizer just look at the 3D starmap video below. Wow, now that's a 3D map I could learn to love.
The trouble here is that I sense that many of us are trapped in the "MoO2 hope" syndrome. The hope that we will somehow be able to play MoO2 in a new form. So, many of us can't help but turn to every new space 4X game in the hope of finding a better MoO2. However it's never there (of course). But that's a story for another time, now it's Predestination' time.
Nyphur seems to be in a good position to bring his project to a conclusion. He says he has a stable job and lots of free time (lucky guy). He also seems to enjoy from a healthy support from his friends'. He has a friend that can help him with the art assets and another guy can give him a hand with all the management and business stuff. It's definitely good to have friends, and more hands. Nyphur is a programmer and has a master's degree in computer science. Looks like he's all set! So, Nyphur, please go on.
Nyphur commits to work on his game every week writing blog updates "with details of the game's progress, new screenshots, videos, or just gameplay ideas that I need to get on paper".
What I could pick up so far:
Elaborated storyline with emphasis on time travel
Separate galaxy and colony views (game is not played in same screen or level/plane)
2D or 3D maps still to be decided (but inclined for 3D)
Fuel range will be a "sphere" around objects (travel outside that sphere will be dangerous/impossible)
Player generated content (map editor)
A planet has several and distinct colonizable areas. You can found a capitol colony and several additional settlements (capitol for main structures; settlements basically for housing and to secure resources)
Solution to reduce late-game micromanagement: The blueprint system (all colonies using the same blueprint will produce/build the same)
In the latest developments Nyphur talks about putting together a Kickstarter campaign and about an exciting new development:  Head-tracking! I find Head-tracking to be a very interesting and exciting new possibility. The ability to turn a monitor, or a TV, into a virtual room that reacts visually to movement. Objects "can be seen floating" out in front of the screen, providing a 3D experience without the need for an expensive 3D monitor. Imagine playing space combat with this kind of technology! Or navigating through your 3D starmap, or seeing your space installations around your planets. Fascinating.
The guy in the video below is not Nyphur but Johnny Lee. John shows off his awesome head tracking demo for games using a Wiimote connected to the PC. Nyphur announced that he desires to use Head-tracking in his game (in fact it seems that he has already made good progress toward that vision).
Some early screenshots
You can follow Nyphur's work on Predestination on his blog.
I will keep record of all early indie startup projects I write about under the "stellar indie venture" tag.
Subscribe RSS
20 Comments
Related Articles:
Post category:
Games Under Development
,
Stellar Indie Venture