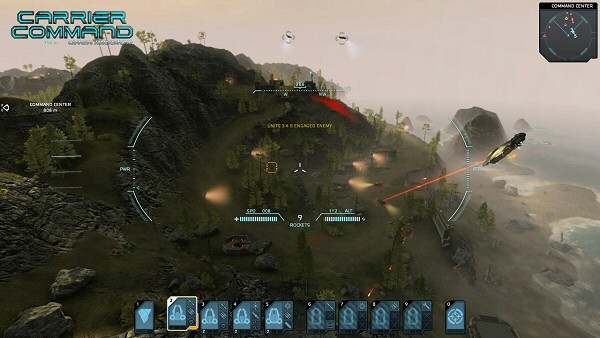 Bohemia Interactive and publisher Mastertronic announced today that Carrier Command: Gaea Mission will release for Windows PC and Xbox 360 on September 27, 2012.
Carrier Command: Gaea Mission is a science fiction action game that also offers strategic elements on its gameplay. It promises to reinvent the classic gameplay of the original Carrier Command game from the 80's. CC:GM has some intriguing real-time mechanics. If offers a compelling background story and it seems to feature an apparently unique gameplay experience. About three months ago we talked with CC:GM's executive producer Jan Kunt to know more about his game.
As a summary, CC:GM will offer two separate campaigns, one is more story driven and the other one is more a strategic skirmish-like campaign. About the gameplay, you are in the command of a huge carrier, from where you are able to control all its systems, including remotely controllable vehicles, powerful defensive weapons and a whole network of islands with its own production capabilities. Multiplayer will not be present in the game upon release. See the all interview and some more screenshots here.
Subscribe RSS
3 Comments
Related Articles:
Post category:
News & Announcements