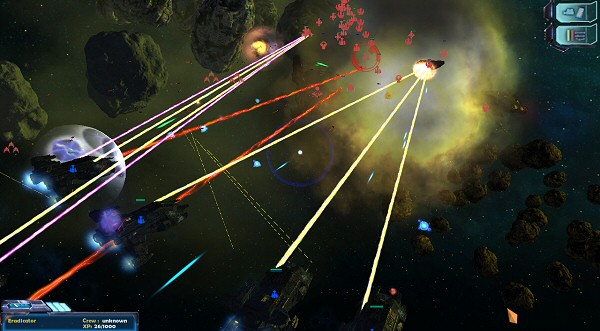 Iceberg Interactive and Camel 101 released their space strategy game Gemini Wars back in June of this year. At the time the game was made available digitally through several sources and through retail. Today, Gemini Wars was also made available on Steam.
Gemini Wars is a real-time strategy game for PC and Mac where your goal is to colonize worlds, develop your economy, build ships and space stations, research new technologies, wage war, and invade colonies. Sounds like a 4X game at first look, right? Well, no. Gemini Wars doesn't have diplomacy options, so it doesn't qualify as a 4X game.
At release time, Gemini Wars offered "only" a 16-mission story-driven single-player campaign, with about 30 hours of gameplay. But, Camel 101 promised to offer a skirmish mode (sandbox gameplay) and multiplayer options later on through a free DLC.
So, if you buy the Steam version you should have already the new Skirmish and Multiplayer options available, on top of the single-player campaign. If you bought from other digital sources, or the retail box, you can update your game though patches available on the developer's official website. The Skirmish update is already available there, while the multiplayer update is expected soon.
In the meantime, and since we don't have a review published yet, have a look at our Gemini Wars preview.
Subscribe RSS
7 Comments
Related Articles:
Post category:
Game Patches
,
News & Announcements