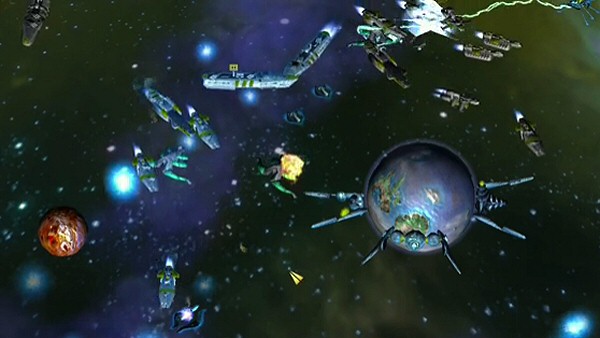 I was finding strange that today was not going to be any big kickstarter announcement. Haa, wait! There you go. Today it was time for the highly popular Conquest: Frontier Wars' sequel: Conquest 2 – The Vyrium Uprising to ask for the community's support :)
Conquest 2: The Vyrium Uprising is a sci-fi real-time strategy game that the devs claim to be more strategic than other kinds of RTS games. In the kickstarter movie one of the devs says that the idea is to offer much more than "who has the bigger fleet wins" kind of gameplay. I didn't play the original Conquest: Frontier Wars, so, I really can't say much but if "The Vyrium Uprising" will offer a more strategic sci-fi RTS experience that I'm all for it! Well, guess it's time to update the Games list page.
You can see all the details at the kickstarter campaign page.
Thanks to blog member JD for the tip ;)
Subscribe RSS
13 Comments
Related Articles:
Post category:
Kickstart
,
News & Announcements