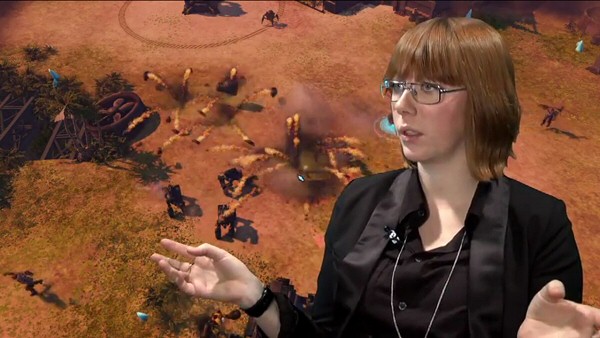 Couple of months ago we wrote about Red Frontier, a new science fiction real-time strategy game that had just been announced by Paradox Interactive. Now, in a video interview featuring pre-alpha footage, Ylva Sundstrom, Producer at developer Zeal Game Studios, describes what are Red Frontier's (now Starvoid) inspirations, how the gameplay works and what the game's goal is.
Ylva also talks about the very important game resource called starvoid, that allows you to do warp travelling. The game seems to put you in the role of a commander in the middle of a conflict between rival companies that seek on exploiting and securing as much of this special resource as they possibly can.
Starvoid will be a multiplayer only game where you play with a maximum of twelve players in one match (6×6 in each team), and will be available for the Windows PC with a release date set for Q3 2012. A Mac version was previously mentioned but we don't have confirmation for this now as it doesn't show up in Paradox's Starvoid webpage as a supported platform.
Subscribe RSS
Related Articles:
Post category:
News & Announcements
,
Videos