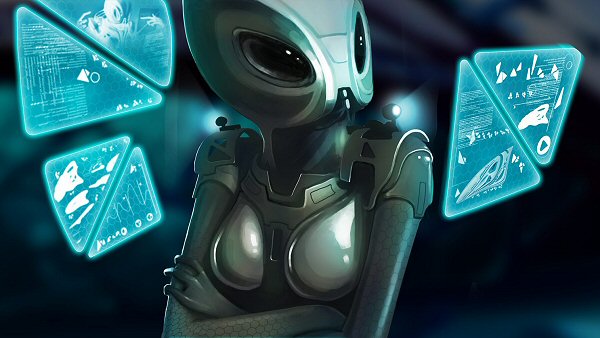 After the official release, on July 4th 2012, Endless Space has already received four patches (started on v1.0.5), but the big one came out today: v1.0.14. This one adds the most changes and additions and fixes so far.
Among these changes I retained the ones about invasions: new visual effects and an invasion status indicator; the removal of the 'Isolationists' faction; some balancing changes; the ability to deselect a tech; new hero portraits and a bunch of fixes.
On the modding front there are significant additions and news on v1.0.14. There's a modding screen to load custom mods now; XML files have been re-arranged; there's a modding tutorial available now and a few mods, which can be found here.
There's also some news for Mac folks. Apparently Amplitude isn't there yet but they're saying to be working on it. To the question "Any idea when the Mac version will be released? " Amplitude replied on twitter "I am getting this question everyday. :D No [Mac] release date yet, sorry, we are still having trouble with the multiplayer at the moment.". So, looks like a bit more time for Mac folks to enter in the Endless Space Universe. The good news is that probably they'll enjoy from a much more polished product at the end, if the patch rate continues like it has been so far at least.
Endless Space is on post-release phase now. Patching, fixing, listening to players and delivering, as usual in games like these. And, as Amplitude Studios promised they would.
When Amplitude announced the official release for Jul 4th 2012 they said: "[the official release] is just a step in the life cycle". The devs clearly stated that they were committed to keep on improving and expanding the game for "many months" after release. They added further "we have to survive as a company to continue making great games and adding new content to Endless Space". And the reason for releasing on July 2012 didn't seem related with cash issues: "we are not releasing because we have run out of money, but we think the game has reached more than sufficient quality (at Jul 4, 2012)".
Endless Space is certainly a good addition to the space 4X/TBS games' list (not a so big list as you might expect). And, when the post-release phase ends, after all the polishing and requests from the community are done (happened with GalCiv games as well for example), there's hope it will be among the best space 4X games ever made.
ES offers a superb UI; everything is very intuitive and attractive. It seems to offer the all package, but … there was (always) heavy criticism on ES's combat mechanics (since the alpha came out actually). But, you have our Endless Space review to help you out decide if this should be your next game.
\Edit (30/08/2012): Endless Space is now available for Mac on Steam.
Subscribe RSS
10 Comments
Related Articles:
Post category:
News & Announcements