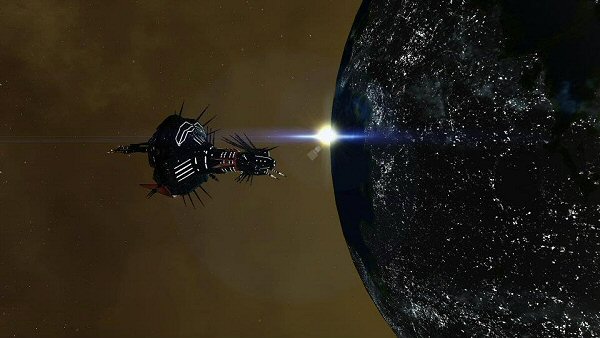 Kalypso Media, Legends of Pegasus' publisher, announced in their forums that Novacore Studios, the game's developer, will most probably not provide more patches to Legends of Pegasus because it had to declare bankruptcy. Kalypso's full announcement was:
"Developer Novacore had to fine for bancruptcy this week. We assume there will be no further development of patches for Legends of Pegasus but cannot make any statements on the state of the bancruptcy.

It is also legally not possible for us to just hand out the source code of the game for further community development as the code also includes software that is not open source.

This situation is very unsatisfactory, for us but of course especially for you. But it is all we can say for now." ~Kalypso Media
The developers also made a statement on their website:
"We very much regret to inform that the Novacore Studios UG has to quit the operation and further development work because of insolvency. We thank all of our employees and partners for their cooperation during the last two years." ~Novacore Studios
Very sad news. But, after what happened with LoP's rough release back in August this year, not totally unexpected news one has to say.
Kalypso Media promptly admitted that the release was "very rocky and totally not what we wanted it to be. The flood of problems has really surprised us." ~Kalypso Media Forums ("Kalypsochris" nickname).
The concept seemed strong, the videos put out were interesting and we even did two (very satisfactory) interviews with the Novacore's CEO. However, Legends of Pegasus was barely playable at release time, mostly due its instability, with many crashes, but also due to some parts of the game that were still unfinished, like the skirmish/sand-box mode where you could only play against one AI for example.
Later on, Kalypso announced that they were providing a "free loyalty bonus package" for customers affected by Legends of Pegasus "technical issues". They apologized for the problems and the overall disappointment but showed commitment to both the game and the community. "We will continue to work on future updates to [Legends of Pegasus] using the incredibly helpful and constructive feedback provided by the great community on these forums.". ~Kalypso Media Forums ("Timo" nickname).
But, now the developer has declared insolvency, and so, it looks like this will be the end for Legends of Pegasus, and a very sad day for the 4X genre also. On the bright side of things (I always try to find the bright side) I guess that all the people who were involved in the game's development and publishing have learned a lot from this process. After all, you only fail if you try. I'm sure that whatever people involved in this project will do in the future they will do it much better.
Good luck to the Novacore developers' new adventures, and, better luck next time.
Subscribe RSS
52 Comments
Related Articles:
Post category:
News & Announcements