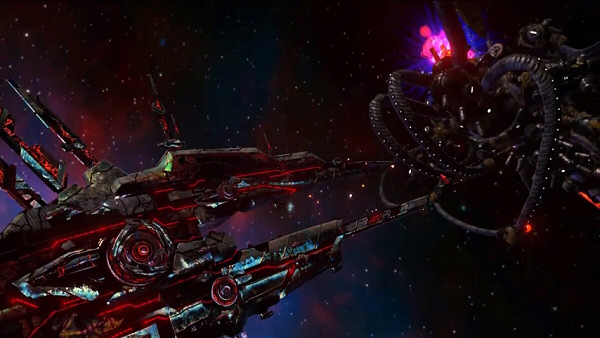 This has just came in. Paradox Interactive announced an expansion pack for Sword of the Stars 2 called "End of Flesh", which will be bundled with the base game in Sword of the Stars 2: Enhanced Edition, due for release on November 30th 2012.
Kerberos Productions had already activated the "all clear flag" on Sword of the Stars II one month ago, stating that the game would be now "in the shape we would have wished it to be upon release" ~Martin Cirulis (Kerberos Productions CEO). Today, Paradox and Kerberos announced a new expansion on top of the "all clear" announcement.
Paradox is offering the new expansion for free to all the people who bought Sword of the Stars 2: Lords of Winter!
New features for this enhanced edition include:
The new Loa race with a new drive for their ships – the Neutrino Pulse Gate
Over 25 new technologies including a new tech tree for cybernetics
10 new weapons and attack systems
Expanded ship building options for all six original factions, including new Leviathan class ships
2 new independent races to seduce or bludgeon into your imperial orbit
New random encounters and mission types
All previously released faction based DLC – the voices, the badges, the avatars, the skins…all of it.
Now that's more like it. After a terrible release and about one year of extra development, Paradox Interactive and Kerberos Productions are doing an effort to redeem themselves by offering new content to patient fans for free, and a (hopefully) better product for new customers.
Looks like there's more hope for the Sword of the Stars 2 Universe now! And that's surely good news for the 4X genre as well.
Check here for the full press release.
Thanks SQW!
Subscribe RSS
27 Comments
Related Articles:
Post category:
News & Announcements