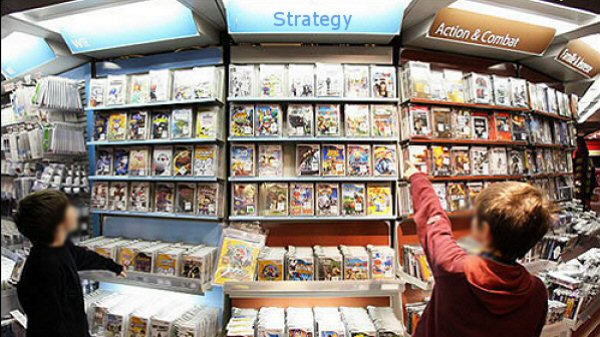 And now it's GameStop's turn. After GOG, Steam and GamersGate, it's now time for GameStop's Holiday sale. As usual, find sales for space-based, science fiction themed and great strategy games, now available on GameStop.
Note that many of GameStop's games also need Steam to run. In those cases, you'll be given a Steam key at the end of your purchase.
Gamestop also features "latest deals", where they discount games even further. This sales is called "Year End Sale", and I guess the promotions will run until December 31st 2012, but like in the GamersGate case, that's just a guess :)
So, GameStop, what have you got?
Highly Recommended:
Other Space and Sci-Fi strategy deals:
Non-strategy space and sci-fi deals:
Great strategy (non-scifi-space):
These deals are included in the GameStop Holiday/Year End Sale, that will supposedly end on December 31st 2012 (but that's just a guess!).
Note that some promotions may end sooner. Happy gaming!
Subscribe RSS
1 Comment
Related Articles:
News & Announcements