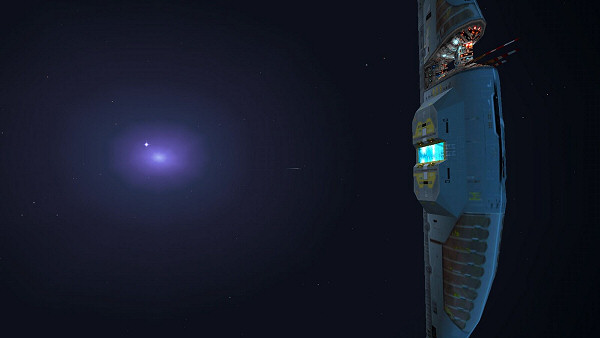 According to Kotaku, the former publisher THQ is selling off their remaining franchises, which includes Homeworld, our beloved space RTS series.
Bids are due on April 15th, 2013. Apparently, THQ has already received over "100 expressions of interest" regarding "various titles", but the amount of bids for Homeworld is unknown.
The properties will be sold in lots. Homeworld and Homeworld2 will be sold together as one of those lots, according to RPS.
So, are you up to this? Are you rich? :) Or perhaps you're part of a company (or own a company) and you're interested in going for it, and help bring back to life one of the most beloved space gaming franchises ever? If you do have the means, and feel up to this, you can send your intentions to auction@thq.com.
Requirements to bid are as follows, according to Kotaku.
Interested bidders must provide: 1) complete identification, including the names of corporate officers or those authorized to act on the bidder's behalf; 2) written evidence of authority to enter into the anticipated transaction; and 3) proof of financial ability to perform the contemplated transaction. Only those bidders who meet all three requirements will be provided access to confidential information about each lot of titles once a non-disclosure agreement has been executed. Documentation meeting these three requirements should be sent to auction@thq.com.
So, what do you think?
Should Homeworld rest in peace and be remembered (at least for a little while longer) for its original brilliance? Or should someone that feels up to the task just buy it and make something worthwhile out of it, in the hope to create an outstanding remake or sequel?
There was an IndieGoGo initiative run not too long ago to bid for Homeworld. They managed to get $13,675. Hum… it probably wouldn't be enough?
Subscribe RSS
26 Comments
Related Articles:
Post category:
News & Announcements