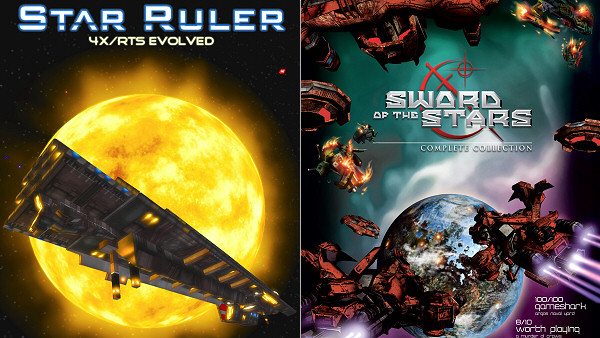 So, folks at The Indie Gala are currently selling one of those "Pay what you want. Support causes. Get awesome games" kind of thing. This bundle caught my eye because it includes two good space 4X games in it: Star Ruler and Sword of the Stars: Complete Collection.
At the moment, and according to the average system they have in place, you can get Sword of the Stars: Complete Collection for around $4, which includes 7 other games. If you want Star Ruler, it will cost you $6, but you get SotS:CC also, and all other 12 games in the bundle, as well. Star Ruler and SotS:CC are sold as Steam keys.
Star Ruler is a real-time space 4X game. Its strongest features are a very good ship design system, huge galaxies in 3D and a somewhat easy, but still quite complex game to get into. By the time of our review, the research system was not very intuitive though. And, the diplomacy features were also quite light. For more details here's our Star Ruler (Gold) review.
Sword of the Stars: Complete Collection is a turn-based space 4X game with real-time tactical combat. Its selling points are the interestingly unique races and great space battles. This is also a good title for new players to the genre. Colony management is perhaps too simple for more demanding players though. Here's our SotS:CC review.
Well, $4 for SotS:CC or $6 for SotS:CC + Star Ruler are almost symbolic prices. So, if you were thinking in getting one of these two good 4X games at some point in time, then here's a good and cheap chance now.
Subscribe RSS
23 Comments
Related Articles:
Post category:
News & Announcements