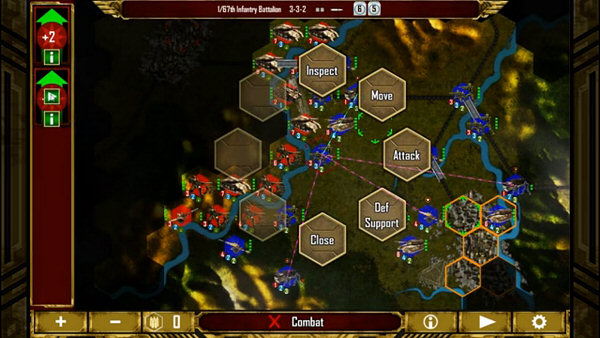 The creators of the space 4X games Sword of the Stars I and II are now on Kickstarter for Ground Pounders, a hex-based sci-fi strategy game set in the Sword of the Stars universe.
Instead of telling people what they can expect from their latest game project, Kerberos preferred to show it in action, for which they've made an alpha demo available for download to anyone interested.
But, in short, they describe Ground Pounders as being a title inspired by classic strategy games like Panzer General. They also say that one of their major goals with this game is to allow it to be played in multiplayer across different platforms, meaning that you may be playing the game in a different platform than your multiplayer partner.
In the first release, the supported platforms will be the PC and Android. Linux, Mac and iOS releases should follow, but that will depend on certain stretch goals being achieved.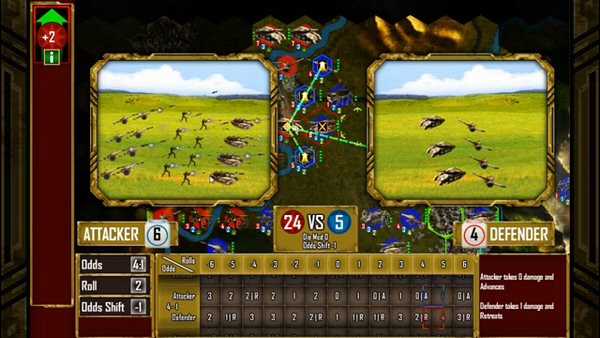 Kerberos Productions' Sword of the Stars: Ground Pounders proposal in a nutshell:
Hex-based turn-based strategy
Military sci-fi setting (in the Sword of the Stars' universe – Hiver War era, 2408-2436)
Build airfields, fortified areas, and repair/destroy bridges
Command tanks, air craft and the infantry of three different factions
3 single-player campaigns, dozens of scenarios, skirmish mode or head-to-head multiplayer (cross-platform support)
Platforms: PC and Android (Mac, Linux and iOS unlocked through stretch goals)
ETA: beta in October; release in the end of 2013 / early 2014
Goal: $42,000 (until September 28th, 2:35pm EDT)
Get game pledge: $20 ($15 early bird) for digital copy
Why Kickstarter: support team's expenses through beta testing till game completion; plus gathering of feedback.
In the past, Kerberos Productions has teamed up with publisher Paradox Interactive for both their Sword of the Stars I and II titles. But now, the veteran game studio from Canada, lead by Martin Cirulis, turns to Kickstarter to help fund its latest game project. Actually, this is the studio's second venture into crowdfunding, after The Pit, an RPG also set in the Sword of the Stars universe.
Subscribe RSS
39 Comments
Related Articles:
Post category:
Kickstart
,
News & Announcements