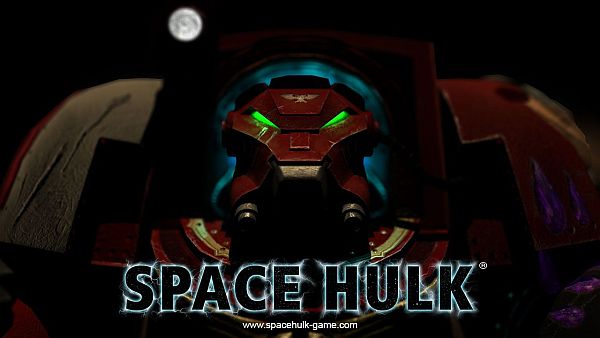 Space Hulk, a new turn-based tactical strategy game from developer Full Control, has now been released on Steam (also available on GamersGate) for PC and Mac. Space Hulk is set in the Warhammer 40k universe and is based on the Games Workshop tabletop / board game of the same name.
Space Hulk's developer, Full Control, is actually the same studio that recently completed a successful kickstarter for Jagged Alliance: Flashback, a game we mentioned a few months back. While we've not covered Space Hulk yet on the site, I've had my eye on it for a while now.
Features include:
The first Space Hulk video game in 17 years – available on multiple platforms (PC, Mac and iPad)
Set in the hugely popular Warhammer 40,000 universe – official license of the legendary boardgame from Games Workshop.
Turn-based tactical strategy game based on the popular and iconic board game mechanics.
Blood Angel Terminators – Fight the ferocious Genestealers with heroes of the mighty Blood Angels.
Fearsome Genestealers with challenging AI – meet unforgiving hordes of Genestealers.
Thematic 3D environment – experience the dark labyrinth of a Space Hulk as never before.
Single player campaign based on the "Sin of Damnation" space hulk – Take on the Sin of Damnation campaign, which includes 3 brand new prequel missions and the 12 missions from the classic board game.
Multiplayer head-to-head recreating the board game experience against a friend – get in the hot seat and battle it out with a friend.
Cross platform multiplayer between Windows PC, Mac and iOS – play asynchronous against friends and foes on multiple platforms.
I'm very pleased to report that we will have a full review of Space Hulk in the not so distant future. Fair warning, I'm a complete rookie to Space Hulk. I've not played the PC game nor the tabletop version, so things could get ugly. If you're a veteran of the tabletop game and want to send along some tips for me, please feel free to comment and make suggestions. If you're not, well I'll try to share some of my own mistakes with everyone.
Subscribe RSS
19 Comments
Related Articles:
Post category:
News & Announcements