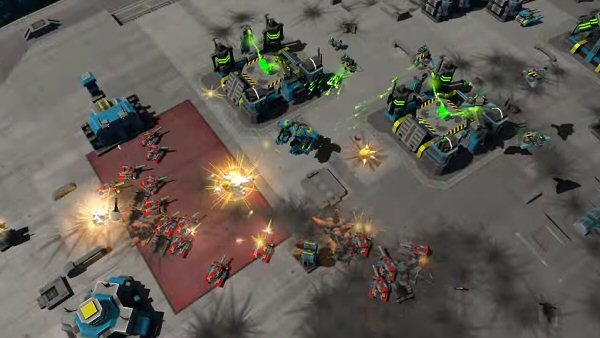 Planetary Annihilation, the Total Annihilation inspired by sci-fi RTS from Uber Entertainment, that made it big on Kickstarter about a year ago, has entered the beta stage.
In a nutshell, Planetary Annihilation seems to be much about complete destruction, huge battles, massive scale, planet smashing, explosions and robots. Lots of robots. You send units to planets and asteroids, construct bases and use asteroids as big kinetic bombardment weapons to smash your enemy's planets. Well, at least that's what I understand of it.
If you're into that, and want to join the beta, you can pre-order the game for instance access starting from $40 $60 at the developer's website. The game is also available for pre-order on Steam for $59,99/€54,99. Ouch!
Uber plans to stay in beta from now up until November for a world wide launch on December 2013 for the PC, Mac and Linux.
Here's the beta launch trailer.
Subscribe RSS
8 Comments
Related Articles:
Post category:
News & Announcements
,
Videos