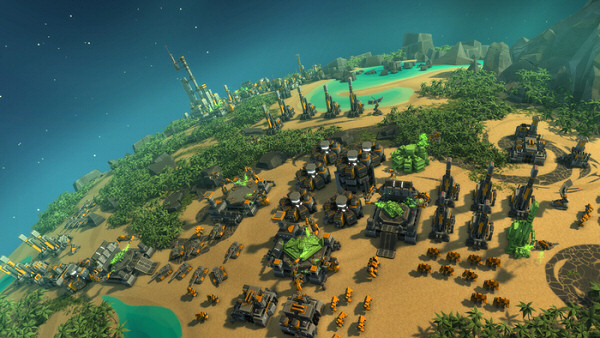 Complete destruction, huge battles, massive scale, planet smashing, explosions and robots. There you are, Planetary Annihilation in a single sentence. You send units to planets and asteroids, construct bases on them and use asteroids as big kinetic bombardment weapons to smash your enemy's planets. That's Planetary Annihilation alright.
Uber Entertainment, home of some of the guys that developed the 1997 sci-fi RTS Total Annihilation are now on Kickstarter for Planetary Annihilation, in what they call to be a "truly innovative spin on what RTS games can and should be".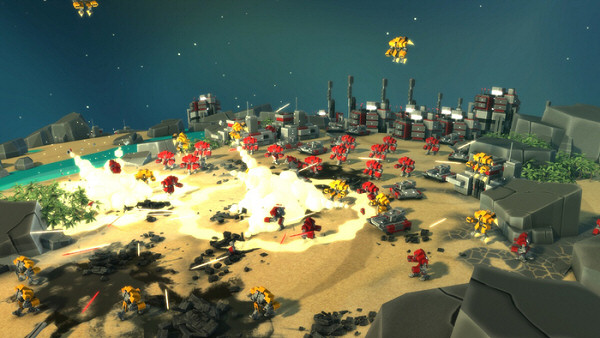 Planetary Annihilation is inspired by Total Annihilation's gameplay, now on a bigger scale. You're to expand over several star systems to collect resources and create vast armies to annihilate planets to ultimately win the war. There's a multiplayer skirmish system planned where you can play against a friend or team-up against the AI but you can also play single player against the AI.
I didn't play Total Annihilation. Guess I was busy playing Master of Orion 2 at the time. But, it's amazing the number of great scores this game has received.
Things are looking good for Planetary Annihilation, with still 21 days to go on Kickstarter they already got about 80% of their funding goal. But, it's not time to relax yet. If you are a big fan of Total Annihilation or sci-fi RTS games in general you should take a look at this. $20 give access to the PC or Mac game version. $40 give the game plus early access to the beta and a copy of the soundtrack.
\Edit (29/08/2012): 900K funding reached. Planetary Annihilation will be a reality. Devs goal achievement video here.
Subscribe RSS
36 Comments
Related Articles:
Post category:
Kickstart
,
News & Announcements