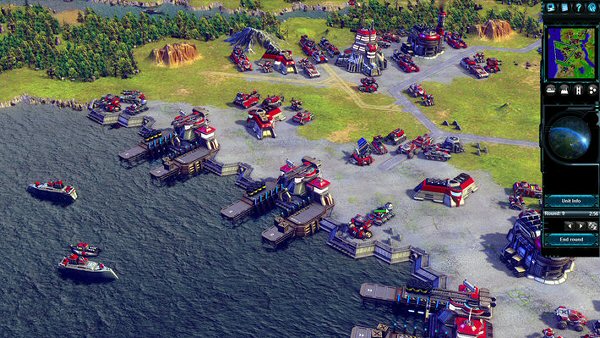 You may remember Battle Worlds: Kronos, a sci-fi turn-based strategy game that succeeded on Kickstarter about 6 months ago? Well, it's out today, and this is how the developer, KING Art Games, defines it:
Have you ever asked yourself what a classic turn-based strategy game like "Battle Isle" or "Panzer General" would look like today? What modern technology and graphics would add to such a game? Well, we actually did and as a result we decided to bring back this great genre with its unique gameplay experience. We're doing this for you, for ourselves, and for all the other gamers out there who are into turn-based strategy games. –KING Art Games
I wouldn't know, because I didn't play Battle Isle or Panzer General. But, what interests me here is the turn-based combat mechanic and the sci-fi setting over two single-player campaigns. The list of features also includes cross-platform multiplayer, which can be played in hot-seat, live on the internet or on an asynchronous play-by-email fashion.
Clearly, the focus here is on warfare, but looking at the screenshots I can't help wondering if there may be other less belligerent mechanics present. Some base building or resource management elements, perhaps? Have you played it? If so, please share your impressions below, so that others may benefit from your experiences.
Battle Worlds: Kronos is now available on KING Art Games' webshop (DRM-free), Steam and GamersGate (DRM-free) for Windows, Mac and Linux and on GOG (DRM-free) for Windows and Mac with a launching price of $27.99/€23.99/£18.39 (20% off regular price).
Subscribe RSS
12 Comments
Related Articles:
Post category:
News & Announcements