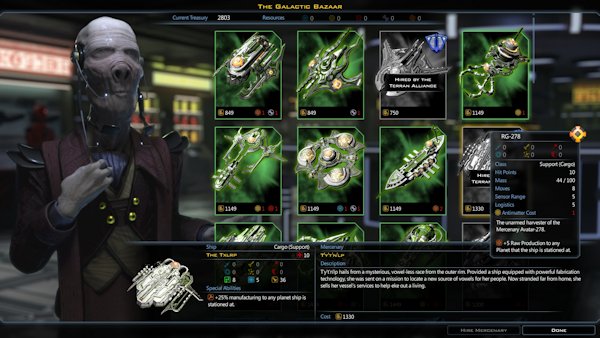 Stardock has released its first expansion for Galactic Civilization III: Mercenaries on February 18, 2016. It should be noted that Stardock has been updating the game regularly leading up to the expansion (current version 1.6). While the patches addressed common issues, improving the AI, and improving existing gameplay while balancing elements of the game the expansion aims to add a bit of new content to the mix.
The major additions are the introduction of the Bazaar, which is a place to hire special mercenaries that give a wide range of bonuses. Along with this, Stardock re-reintroduces two races from the previous game (Arceans and Torians), new ship designs and parts for the ship editor, and a new scenario where you play as the Torians as they regain their freedom from the Drengin Empire.
Overall, the expansion adds extra content. However, I found it a little underwhelming. The new races are returning classics, the scenario though nice the series was always about the sandbox mode, and though I was pleasantly surprised by the mercenaries I find the expansion still lacked a little something. That something was addressing one of the vanilla mechanics that might have needed improvements.
This may be my personal opinion but I feel an expansion should do more than just add new mechanics. They also need to improve elements of the core game that was lacking. Only once the latter is mostly addressed can you roll out a pure additions expansion. For those that read my review would know there were places they could have touched up on with an expansion.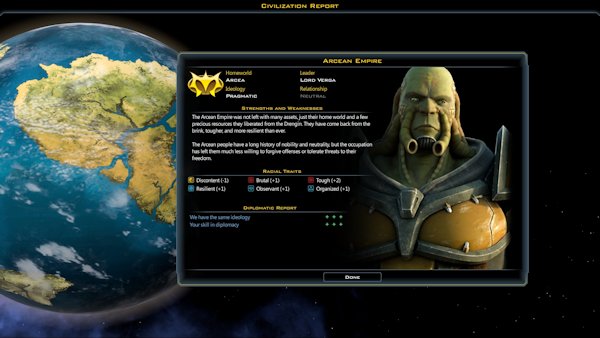 List a game features (from the Steam Store page):
Galactic Bazaar:

Visit the Galactic Bazaar and choose from dozens of mercenaries for hire and use them to improve your planets or send them on missions to fight enemies or survey other planets and anomalies.

New Ships and Ship Parts:

Every mercenary has their own unique ship for traveling across the galaxy. There are also dozens of new ship parts to allow for more customization. Check out the ship editor and enjoy all of the new possibilities for design.

New Faction – Arceans:

Play as an ancient and honorable civilization of warriors and long-time enemy of the Drengin Empire. Making their first official appearance in Galactic Civilizations III, the Arceans have new racial traits, abilities, and tech trees.

New Faction – Torians:

Play as an old familiar race from Galactic Civilizations II! The Torians are an aquatic species who seek to escape the slavery of the Drengin Empire. They are at the center of the campaign and come with new racial traits, abilities, and tech trees.

New Campaign:

No one likes being farmed for meat. The Torians have had enough! Hire mercenaries and lead the Torians to freedom from their Drengin oppressors. Rebuild your shattered empire from the ground up and thrive in the face of adversity.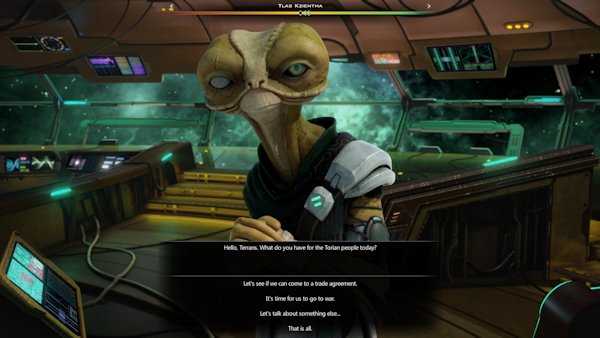 Overall Impressions
The most important addition to the expansion was mercenaries. They sort of fill the role of leaders, high quality combat ships, other utility ships, and governors. Despite their eclectic bonuses they are represented in game as a ship unit (those that can give planetary bonuses can be stationed at a planet). At first glanced I was worried they were just combat units, but I quickly noticed many were scouts, non-combat units that give bonuses to planets, or a powered-up constructor that can get a Starbase jumpstarted fast.
They are also on an open market, so if you don't get one right away your opponent might get them before you do. You need strategic resources for many of them, and the more powerful ones are locked away till you reach the correct tech era. Overall, I liked the concept and its implementation. It was a clever way of introducing leaders into the game. Also, combat oriented ones come with their own powerful ship as they are the actual ship.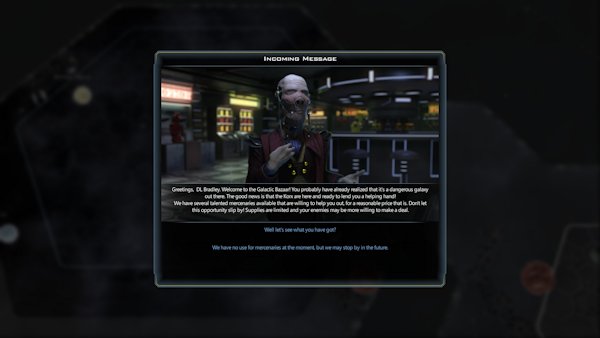 The races are classical races from Gal Civ I/II, so for fans of those races this may be good news. However, they are not new races, which are always nice to see in an expansion. The scenario follows the same thing I said during my review: it provides a nice way to introduce the game's mechanics and gives more lore about setting as it pushes the story forward, but as I also said we play it for the sandbox. Lastly, the extra ship parts will be interesting for those that love using the ship designer.
Despite this I still felt a little underwhelmed, it felt Stardock could have squeezed in one more thing into this expansion to make it really worth it. Anything Really! However, as I said earlier with so many areas of the vanilla game that could be improved there were plenty of options they could have used to make the expansion more fulfilling. This sort of hurts the expansion in my opinion.
As I said in the past, I do give vanilla releases a bit of a honeymoon period. However, I'm far more demanding with expansions. In the end, the expansion on its own is fine, but when seen collectively with game one can't help but feel it could have done more to improve parts of the game that were lacking in the vanilla release.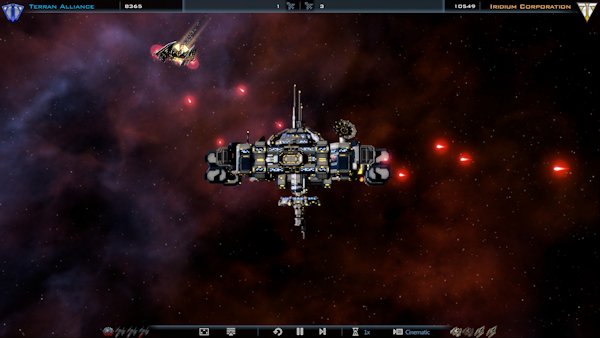 Though not related to the expansion, as I mentioned in my review of the core game, the game seems to put a lot of stress on my machine which does meet the recommended requirements. Playing on larger maps can cause issues and I need to limit the number of opponents I put on the map. It seems this hasn't been improved much requiring me to still limit how big my games can be. Thus I can't just play on a bigger map with all the races present.
Overall, I doubt this expansion will change anyone's mind on the game. Also, for those that found the game was barely able to run on their machine before will see no improvements in this regard. For those that have no issues running the game and enjoy the game as it is, they will probably find this expansion interesting and to those people I'd recommend the expansion.
Galactic Civilization III: Mercenaries can be purchased on the Steam Store for $19.99 USD. The expansion can also be purchased via the Stardock Store and is also sold on GOG.
Subscribe RSS
8 Comments
Related Articles:
Post category:
Game First Impressions
,
News & Announcements