Thankfully, this year there are many good sci-fi and space games to look for. From strategy, to RPG, to space sims, action and adventure, there is a bunch of good sci-fi games for all tastes, that should be more than enough to keep you busy throughout the year of 2012. In case they really come out this year that is :) Well, I'm confident that the large majority of them will.
And now, and in no particular order, here are the sci-fi and space games that Space Sector recommends you to have a look at this year.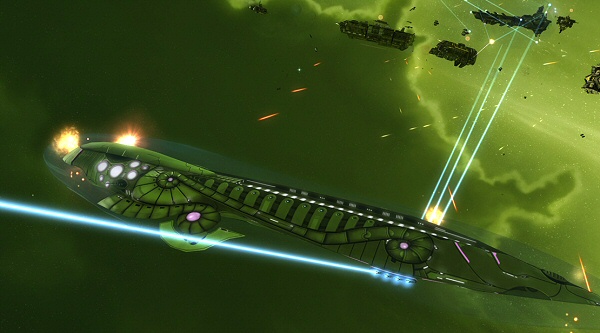 Sins of a Solar Empire: Rebellion
This year the Sins Universe gets a stand-alone new expansion: Rebellion. Among many new additions there are new factions (Loyalists or Rebels) with their own and unique tech-trees. There's also the new highly anticipated Titan-class ship that promises to dwarf existing capital ships. Other new types of ships were also announced. Improved graphics are also promised, with new lighting and particle effects. Previously scheduled for late 2011, there has been no word about Rebellion's release date (and the beta has not started yet also), but most probably Rebellion will come out still in the first half of 2012, for the PC. 
\Edit (Sep 25, 2012): Rebellion released in Jun 12th 2012 and it is now the ultimate Sins experience, that certainly adds value on top of Sins Diplomacy or the Sins Trinity bundle. It was up to expectations but probably more to people new to the game than veteran players. Here's our review.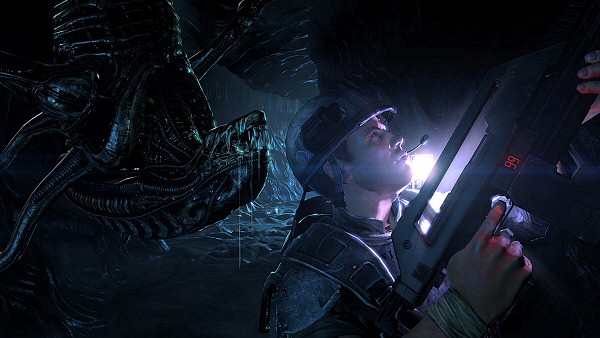 SEGA and Gearbox Software are working on an Aliens first-person shooter title. Alien is no doubt one of the most influential science fiction franchises ever made, a true landmark to horror, action and sci-fi, and one of my favorites. The shooter story starts onboard of the U.S.S. Sulaco, that got recovered in orbit around LV-426 (the planet where the Aliens movie unfolds – and part of Alien too, the first movie). After dealing with what is found inside the Sulaco, the story continues on the surface of LV-426. I'm not much for shooters these days but because it's Alien I must check it out, and it will be no doubt a good appetizer for Prometheus, that gets released in June this year. Aliens: Colonial Marines is targeted for release this spring 2012 on the PC, PS 3 and Xbox 360.
\Edit (Sep 25, 2012): Colonial Marines release date was pushed to Feb 12, 2013. Seems firm but we never know.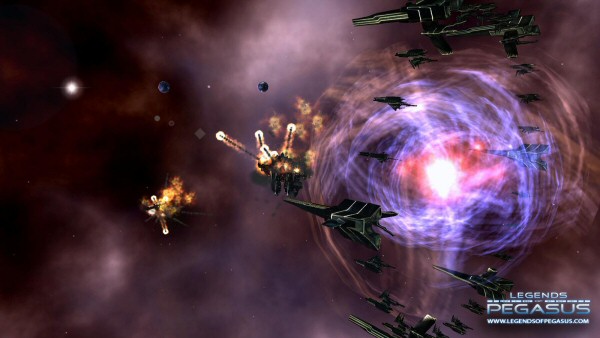 "An epic journey into space that mixes real-time and turn-based strategy" – That's how Kalypso Media, Legends of Pegasus publisher, presents its new space strategy title. They add that players will expand their space faring civilization by colonizing new planets, building factories, labs and shipyards, researching new technologies and designing new spacecrafts. Sounds like a 4X game no doubt. Legends of Pegasus will offer a single player campaign but there will be also multiplayer available through the Internet or over a LAN against Humans and AI opponents. The game late coverage has focused on space battles a bit too much in recent screenshots where we only see battles and explosions, hum, ok. I don't have a good feeling for Legends of Pegasus, but I hope I'm wrong. Legends of Pegasus is targeted for release in Q2 2012 for the PC.
\Edit (Sep 25, 2012): Legends of Pegasus released in Aug 10th 2012 but it was a major letdown. I'm extremely disappointed with this game. After so much coverage over the past year, all the anticipation build-up, all that ended with a game that I would not call more than a (barely) playable prototype at release time. Here's our review.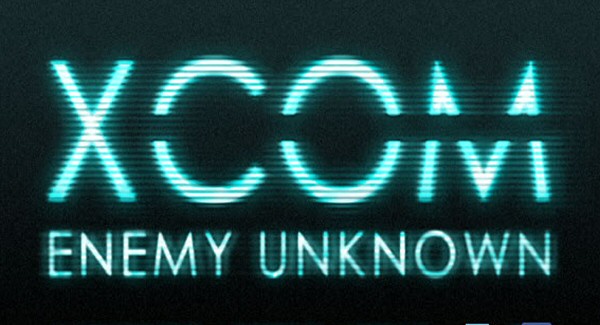 X-COM, the original strategy series, is back, now with a re-imagined new installment, XCOM: Enemy Unknown. Firaxis Games was given the job to bring back one of the most beloved sci-fi series of all time. The turn-based and real-time strategy mechanics seem to be kept from the original series. The main view, where you tracked alien UFOs crossing Earth's skies and then sent your interceptor ships to shoot them down should unfold in real-time while the tactical combat will be fought in turns. Let's hope Firaxis and 2K Games manage to revive the spirit of X-COM in its great splendor. Let's also hope the horror, the tension and the fun are all there in a way that no other sci-fi tactical combat game was ever able to meet. X-COM: Enemy Unknown is target for release in Q3 2012 for the PC, PS3 and XBox 360.
\Edit (Dec 28, 2012): XCOM: Enemy Unknown was released on Oct 12th 2012, and it's a wonderful experience. Although you can never completely satisfy everybody – and there are many X-COM fans – the game was a huge success, both gameplay-wise and commercially. These are surely good news for the franchise, which may open the door for future expansions or even sequels. Here's our review.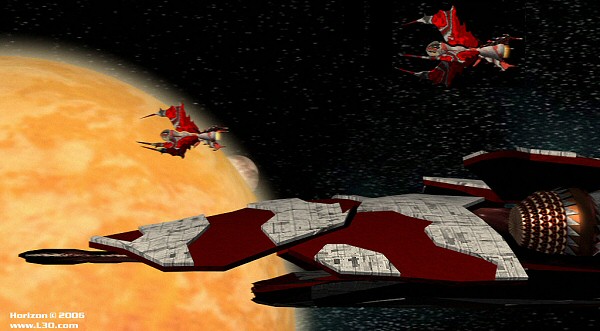 Horizon is a 4X space strategy game being developed by L3O, a small indie studio from Canada. Development started in 2003 but suddenly stopped, at least for quite a bit of time around 2009. Now, a few days ago, the indie devs have announced that they are resuming development. And now it seems they will go all the way through since they are hiring a 3D game artist and a game programmer and have set a (tentative) release date for Q4 2012. Horizons' major features include full tactical turn-based combat, happening in the same view as the rest of the game mechanics, and an in-depth ship design system which let's you choose weapons and emplacements on different hull sizes. You can know more about Horizon by reading an interview we did with Horizon's designer and producer Raffi Parsekhian. Some folks have doubts if L3O will be able to stand up to the task. I'm with the group of people who think that this time they are gonna make it. Good luck L3O!
\Edit (Dec 28, 2012): Horizon is not yet on the immediate horizon ;) The devs pushed their internal beta testing to somewhere next year (2013), hopefully by middle year. Well, a bit more patience for this one. Will be added to the "2013 games-to-look-for" list.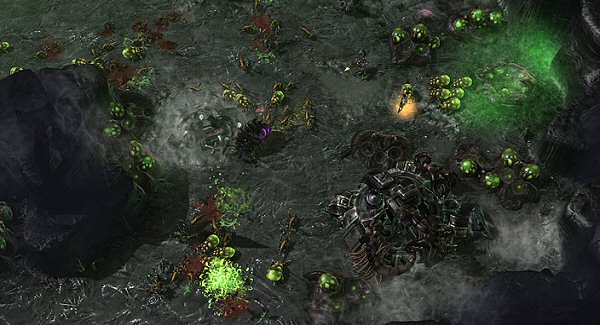 StarCraft II: Heart of the Swarm
Heart of the Swarm is Blizzard's first expansion pack to its sci-fi RTS, StarCraft II: Wings of Liberty. Heart of the Swarm will continue Wings of Liberty's story, now with 20 new missions focusing on the Zerg race. New multiplayer content is also expected to be included in the expansion, as well as new features and upgrades to the Battle.net online platform. I was not a big fan of the original StarCraft game. It was too much of a click-fest for my taste, although I do recognize that StarCraft 2 is probably one of the best RTS experiences out there, judging from the dozens of optimal reviews. HotS will be available for Mac and Windows, and although Blizzard has not set any release date yet (as usual for Blizzard), consensus is that HotS will come out this year. There's no firm word if StarCraft II: Legacy of the Void (the second expansion) will come out this year also or not.
\Edit (Dec 28, 2012): Heart of the Swarm's release was pushed to Mar 12, 2013. As this is Blizzard, it seems that it can actually be a firm date.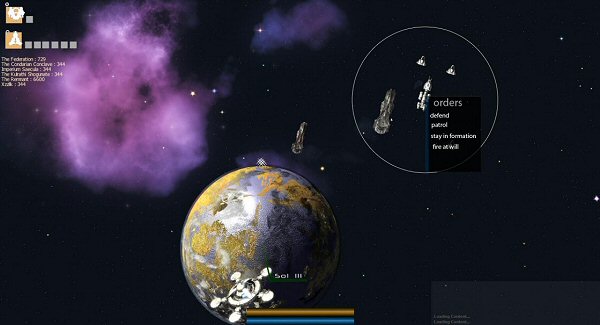 Zer0sum Games, a one-man show indie studio called Daniel DiCicco :), has come out and asked the community for the extra bucks to finish-off his 4X action-strategy space title for the PC. Dan explained that he needed $7.500 to pay the artist and to help on multiplayer development (he got $17,676!!). The pledge at Kickstarter was a huge success because, in my opinion, Dan had already a good game base established and because his game showed enough potential and innovation, sufficient enough to make many folks open the wallet (I was one of those). Dan, that has quit his day job in the meantime to dedicate his time fully to StarDrive, has promised a close-beta version of StarDrive for this spring, followed by a full release somewhere in the summer. Good luck Dan, we'll be here eagerly waiting to play your game.
\Edit (Dec 28, 2012): StarDrive's beta and release were pushed by Iceberg Interactive to Q1 2013. The latest we have on StarDrive is an interview with the developer and a first beta hands-on preview.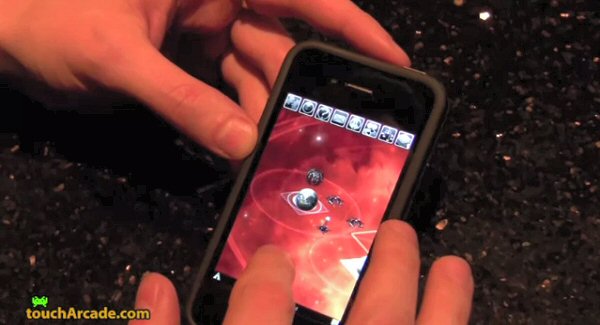 The iOS players can't complain much about a lack of space games lately, and specially 4X space games. Empire of the Eclipse, developed by ZarkSoft Games, is a very promising new title for this platform. EotE is an MMO, and so you'll have the opportunity to play what I think is history's first mobile 4X MMO space game ever. EotE seems to contain lots of depth and scale, with thousands of space sectors available to play. I have very high expectations for this title, that I've been following for quite some time now. We did an interview with Lee Dotson, President of ZarkSoft Games if you want to know more about EotE. EotE is getting close for a limited region launch in January 2012, followed by a full international launch not much time after. Stay tuned for news very soon.
\Edit (Sep 25, 2012): A rough start for Empire of the Eclipse. On its release, in May 24th 2012, EotE didn't live to the expectations. By then it was struggling to maintain a populated server, and grow on its user base. This is attributed to basically a non-existent tutorial system (youtube videos just don't cut it), many bugs, and unstable servers. Here's our review.
At the beginning of this year, Camel 101 will bring us Gemini Wars, a new space RTS, that focuses on tactical space warfare. From what I could tell there will also be a few sprinkles of 4X strategy elements in Gemini Wars, since it allows you to build space stations, colonize planets, extract minerals and do research, although (and very importantly) the game will not feature diplomacy options, which makes it a weak 4X game or better even not a 4X at all. Camel 101 is an independent and self funded game development studio, but that recently successfully managed to make a deal with the Iceberg Interactive publisher to help with retail and to put the game on some digital stores. Gemini Wars is targeted for release soon, so stay alert for news.
\Edit (Dec 28, 2012): Gemini Wars was released on Jun 8th 2012. The game launched without a skirmish mode and multiplayer, but they are now included via patches. We are still to release a review for this one. Please bear with us. Here's our preview.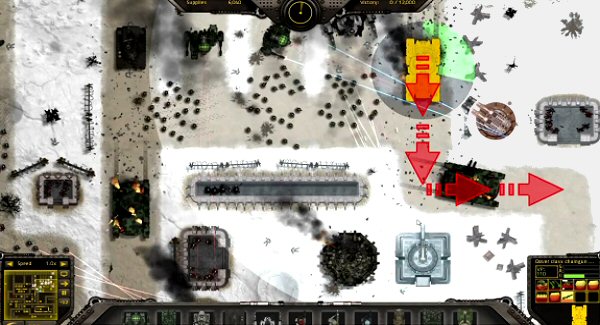 Cliff Harris, the same guy behind Gratuitous Space Battles, will now bring us Gratuitous Tank Battles, his new sci-fi strategy / tower defense game featuring laser weapons, tanks and mechs in an alternate history, where world war 1 continues for 200 years. I like Gratuitous Space Battles, it is a fun game to play. It doesn't have lots of depth and all that but it has a very addictive gameplay. GTB is expected to be released sometime in Q1 2012 for both PC and Mac. You can have a look at GTB's gameplay on this trailer.
\Edit (Dec 28, 2012): Gratuitous Tank Battles was released on May 18th 2012, and I enjoyed it quite a bit for a while. It's definitely a solid sci-fi tower-defense gaming experience. We don't have a review for this one, unfortunately. However, here's our preview.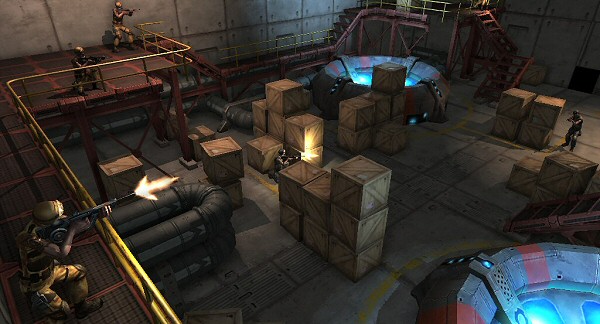 Looks like free-to-play MMO games are here to stay. UFO Online: Fight for Earth is a new sci-fi browser-based MMO developed by Gamigo, that is obviously inspired in the turn-based tactics X-COM series (UFO: Enemy Unknown, X-COM Terror from the Deep, among other titles). UFO Online is powered by the Unity 3D graphics engine and it provides 3 playable factions, many different classes, skills and quests all set in tactical battles against the AI and other Players (PvE and PvP). UFO Online entered closed beta not long ago, so, we'll probably witness the open-beta soon. You have a small UFO Online preview here.
\Edit (Dec 28, 2012): At the moment of this update, it seems that UFO Online is still in closed beta.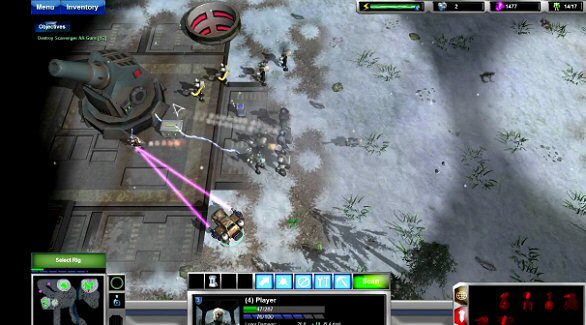 Cryptstone Games, a computer game development company from Canada, is developing Star Prospector, a single-player sci-fi RTS. Star Prospector features a mix between RPG and real-time strategy elements and your mission, in the role of a prospector, is to mine, salvage and build bases on remote planets in search for resources, technology and adventure. In the good tradition of RPG games you also get loot drops from your foes and skill points that will allow you to get access to new units, buildings and items. Although certainly not like StarCraft 2 in terms of graphics, Star Prospector seems to be a decent title, that intertwines some 4X elements and RPG elements. I'm curious to see what Cryptsone Games has assembled for us. Although the dev has not set a formal release date yet, Star Prospetor has been in beta for quite some time now, and is expected to release soon. You have a small preview here. And a first impressions article here.
\Edit (Dec 28, 2012): Star Prospector was released in Jan 24th 2012. Since its release, Star Prospector received a free DLC with a new Tower-defense game mode. The latest we have on it is still the first impressions article.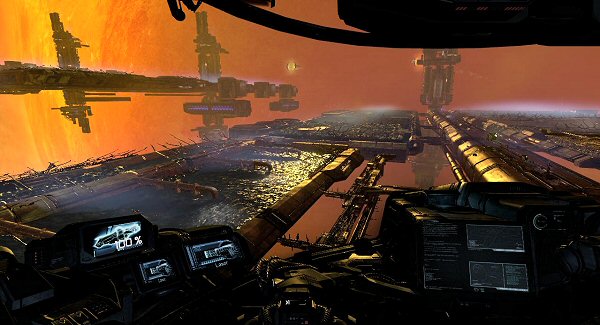 Space simulation fans will be happy to know that publisher Deep Silver and developer Egosoft announced the latest game set in the X Universe: X Rebirth. Rebirth promises to innovate but at the same time not deviate too much from its origins. X Rebirth is all about action, adventure and combat set in a vast and detailed Universe, all with great graphics. Space sims fans seem to have a great title to look for. X Rebirth is expected to release in 2012 for the PC.
\Edit (Dec 28, 2012): Egosoft has pushed X Rebirth's release date to somewhere in 2013.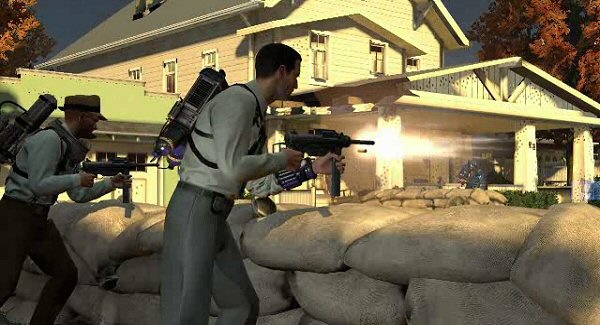 Like so many XCOM fans I was disappointed to know that the new XCOM was going to be a shooter. Thank god XCOM: Enemy Unknown has now been recently announced. It's good to know that the series will continue with its original form. But XCOM surely will have its own merits and should contain enough tension and fear to please sci-fi shooter fans. The game unfolds on an American 1950's setting and you play the role of an FBI agent tasked with dealing and eliminating an alien threat. Although not my favorite genre of sci-fi, XCOM shows good potential and it is surely a game to have a look at this year. XCOM will be available for the PC and XBox 360.
\Edit (Dec 28, 2012): 2K Games has withdraw the 2012 release date for its XCOM sci-fi shooter. A decision no doubt related with the release of the sci-fi strategy XCOM: Enemy Unknown. There's no release date set at the moment.
Keen Software House, an indie software company, will bring us Miner Wars 2081, a first-person action space simulation game set on a post-apocalyptic solar system, set 10 years after Earth's destruction. The remaining population is now struggling to live in space without a home planet. The player controls a mining ship on an adventure across the inner Solar System. Features include a destructible and persistent environment, a wide variety of upgradable ships all with its own advantages and disadvantages, dozens of factions to choose from, all in a combination of single-player and multiplayer elements. It has a been a long time since I played an action space sim, I think Miner Wars 2081 is a good candidate to get back to a space ship cockpit. Miner Wars 2081 is expected to release in Q1 2012 for the PC and Xbox 360.
\Edit (Dec 28, 2012): Miner Wars 2081 was released on Nov 28th 2012. You can grab a demo at the developer's website. Keen Software House will now aim on finishing their Miner Wars MMO to release on Q4 2013.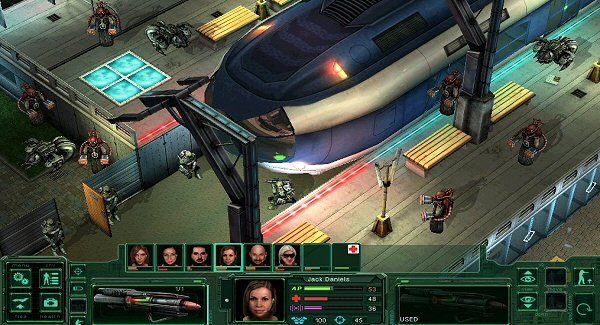 There are 3 X-COM type games coming out this year. One I already talked about, X-COM: Enemy Unknown, the one that supposedly follows on the footsteps of the original X-COM series. The other two titles are X-COM clones. One is Xenonauts (that I'll talk about in a while) and the other is UFO: Extraterrestrials 2, a sequel to the not so memorable UFO: Extraterrestrials game, also developed by Chaos Concept. Being an XCOM clone, UFO 2: Extraterrestrials is a sci-fi strategy game that combines real-time mechanics for air combat and turn-based tactics for missions. Let's see if Chaos Concept will manage to surprise us, in a good way, after all this is their second UFO game, and surely there were many lessons learned from the first title.
\Edit (Dec 28, 2012): After many failed release date attempts, Chaos Concept decided to withdraw a release date from their website completely, which now reads "Project in Progress". Little is know about the game's progress though. At the time of this update, they're looking for C++ programmers, so that hints that they may be still far from releasing. We'll keep an eye on this X-COM style game.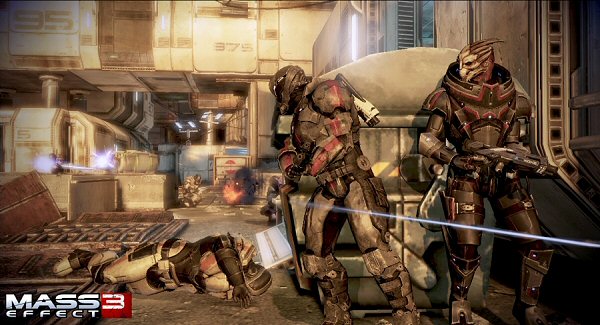 BioWare brings us Mass Effect 3, and so this intergalactic action RPG trilogy seems to be complete. You continue to play as Commander Shepard and must now lead a counter assault against the ancient alien race known as the Reapers that have launched an all-out invasion of the galaxy, and have already taken Earth. I never played any game of this series but I know how popular these games are, and for that reason alone, and by the fact that Mass Effect is a sci-fi game, it more than deserves to be in this list. Mass Effect 3 will be released on March 6, 2012 for the PC, PlayStation 3 and XBox 360.
\Edit (Dec 28, 2012): Mass Effect 3 was released on Mar 6th 2012 and received great review scores. But, as usual in highly anticipated games, not without its share of drama. The most notorious one being its unsatisfying ending. There's talk of Mass Effect 4, but as it seems, it was not officially announced and probably just a rumor or sound bites.
The second X-COM clone, remake, re-imagined title, whatever, is Xenonauts. Xenonauts is a single-player sci-fi strategy game for the PC. Like in X-COM: UFO Defense, the player is in control of an organisation tasked with defending the planet against extraterrestrial invasion. The skies must be defended against alien incursions, while ground teams must be sent into combat to capture crashed UFOs. Yep, it's basically the same thing. The devs are not hiding anything however, they state in their website that Xenonauts is heavily (their word) inspired by the classic X-Com / UFO: Enemy Unknown, released in the mid-90s. The game is due for release in 2012. In fact, a preview copy should be available soon, so stay tuned for news on that.
\Edit (Dec 28, 2012): After a successful Kickstarter – that generated around $150,000 – Goldhawk interactive attempted to release the Xenonauts beta on the same day as XCOM: Enemy Unknown was released (Oct 9-12th 2012). However, and at the time of this update, they still seem to be working on it. They plan to release the beta in two phases, one still with placeholders and the 2nd to do fine balancing and tweak things, which is probably more of a late alpha followed by a proper beta. Stay tuned for developments on this X-COM inspired title. We have a alpha preview, but it's quite old, and many things may have changed since then.
Subscribe RSS
43 Comments
Related Articles:
Post category:
Game Lists
,
News & Announcements