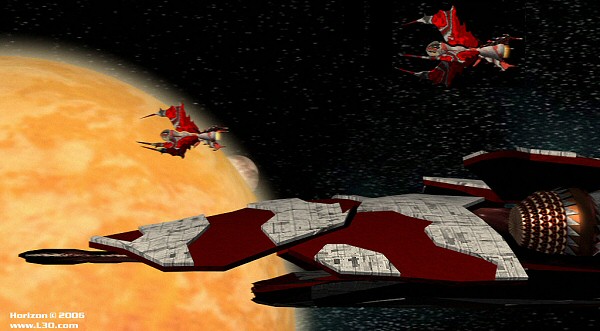 I'm excited to share with you that the L3O team has announced that they will resume development of their 4X space title, Horizon.
Horizon is a turn-based 4X space strategy game where combat is also set in turns and interestingly also not in a separate phase but always in the same tactical view, where all the gameplay unfolds. With so few 4X titles going turn-based these days Horizon is a great hope to bring back the good old "one-more-turn" feeling, that we like so much.
The devs announced in their forums that they're committed to "put the development of Horizon back on track". They plan to increase the L3O team and for that they've also announced that they're looking to "add a couple of experienced game developers to the team". They're looking for a game programmer and a 3D artist. If you're interested in joining the team you can contact them here.
Regarding "when the game will be ready" L3O's team made a tentative release date to before the end of 2012.
To know (almost) everything about Horizon I invite you to read a small preview we did some time ago presenting Horizon's features and inspirations, and an interview we did with Horizon's designer and producer Raffi Parsekhian. In the interview Raffi speaks about Horizon's characteristics, features, innovations, background story, spaceship design, combat, bombardment and much more. Don't miss it!
Subscribe RSS
8 Comments
Related Articles:
Post category:
News & Announcements