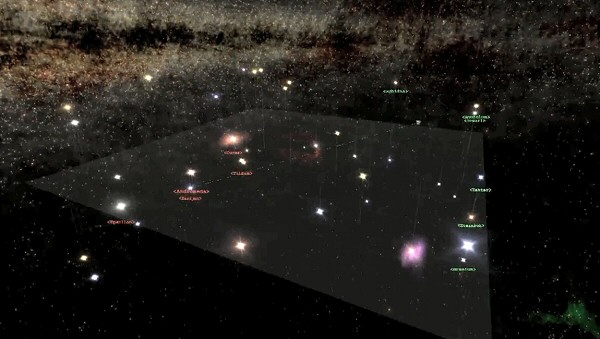 Three months ago I wrote about Predestination, an indie space 4X game currently in development in Belfast, Northern Ireland.
Brendan 'Nyphur' Drain stated that he always wanted to make a space 4X game, and more specifically a spiritual successor of Master of Orion 2. Nyphur explains that Master of Orion 3 was a total let down for him and that recent 4X games don't satisfy him fully because, in his words: "I don't feel like any have really recaptured the magic of MoO2". So, this was the starting basis for Predestination.
Recently, Nyphur and his team, the Brain and Nerd Studio, have showcased Predestination at QCon XIX, Ireland's biggest anime and gaming convention. Nyphur presented what they had already (because the game isn't playable yet) through a trailer that shows the game's main features (that you can watch below).
And, most importantly, they opened up beta registrations at that gaming event, to anyone who would be interested in beta testing the game when it comes out. They got over a hundred people who signed up for the beta in just two and a half days! This is another proof of how great and alive this genre is, without excluding the predestination dev's own merit here of course.
So, the Predestination's devs were very excited about the interest showed at QCon, and so they decided to open up an online beta sign up form for the next few weeks for any folks that want to take part in the beta tests.
As I understand it, the Predestination devs will be releasing pieces of gameplay to the beta testers for testing and feedback, as soon as they're ready. I have word that the first beta will be "a trial of the fleet combat system". This will be "a minigame where players will put together fleets from pre-designed ships and battle each other online". From there the devs plan to go with customizable ships with new weapons and modules. Then colony design and exploration should follow, and so on.
The devs hope to have all the core features ready in beta state by this time next year. So, if you're a nut for space 4X games, and want to have the chance to see one evolve from the ground up, here is your great opportunity to take part in the development process with your testing and feedback. Good luck to the devs and happy testing everyone.
You can follow Predestination's progress on twitter or through their facebook page. To register for the beta go here.
Subscribe RSS
2 Comments
Related Articles:
Post category:
News & Announcements
,
Videos