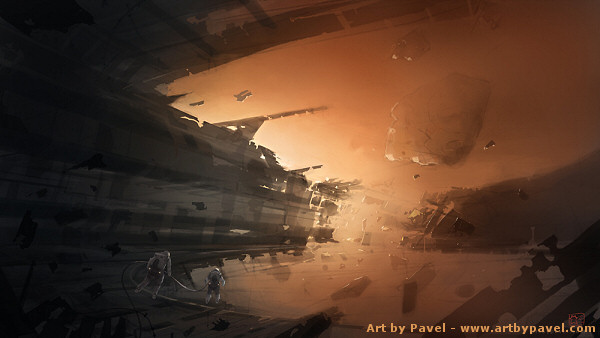 Couple of years ago Shrapnel Games, publisher of the space 4X game Space Empires IV, announced that they were developing a brand new space 4X game called Star Legacy. The Star Legacy Development Group was born and a new feature-rich 4X game entitled as the "ultimate sci-fi 4X game" was promised for late 2011. I wrote about this announcement by then and included Star Legacy on the Games Under Development section.
Now, one of the Star Legacy Development group main developers has finally made a point of status on the game after consecutive requests made asking about game progress. Basically the game was cancelled, or close to that. "Unfortunately the game is pretty much, well, to be generous, on indefinite hold…" ~Ed Kolis (Star Legacy developer).
This is another example of how game development is not only about success cases like new Kickstarters emerging or indie developers making deals with publishers but also about difficulties, hardship and failure. And, sometimes, many perhaps, life just gets a hold of people and not everything that looked promising and fun in the beginning gets to see the daylight.
The devs mention a codebase which have grown too big and too complicated to handle for the little time they had available to work on the game. After a point they asked themselves if it would just "be best to start from scratch with a better design". But, with time the devs went to do other things and interest in developing the game started to fade. To a point where everybody just given up.
They say to have still a version of the C# code available which they intend to release as open source after sorting out licensing details with Shrapnel. Maybe someone, or the devs themselves who knows, will still pick this up one day, or maybe not. But, as for now things look pretty grim and quite final for Star Legacy. Well, "when one dies another is born" they say. Better luck next time guys, I'm sure you got something positive out of this.
For people thinking in starting developing their own games this is a warning sign that developing a 4X game, or any other game, is very hard and requires a great deal of commitment, skill and time. And even when you meet all those requirements, things may not work exactly as you planned to. By no means feel discouraged, just feel warned of the task difficulty and seek to get as much support as you can. Try to get more hands to help you develop your dream game and use platforms like Indiegogo and Kickstarter to help you get in your feet. We'll be here to help you in any way we can.
Subscribe RSS
16 Comments
Related Articles:
Post category:
News & Announcements