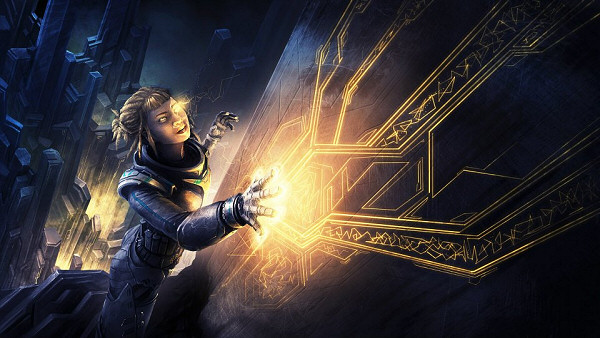 Amplitude Studios releases their second free add-on for Endless Space today,  later on the day on Steam.
This second free add-on, named Echos of the Endless, is part of Amplitude's update plan for Endless Space, which comprises three free add-ons added to the their space 4X game Endless Space till the end of 2012. The first add-on, Rise of the Automatons, brought a new custom faction, a new trade route panel, improved AI and upgraded diplomacy.
Echoes of the Endless will be about injecting "Ambience" and "Life". Amplitude is now also mentioning adding more "Personality" and "Feedback". Here's a list of this new add-on's most profound changes:
Random Interactive Events: Multiple choice interactive random events;
Ambience Galaxy Map+: Give more life to the galaxy with the addition of comets, black holes, anomalies, etc;
Exploration Rewards: There will be rewards on some systems that can only be earned by the 1st players to reach them;
Wonders: Adds wonders rewarding players' exploration with temporary boosts;
Diplomacy: Added diplomatic answers when the player trades with an AI and when an AI is offering a proposal;
Heroes: Added a new Pilgrim hero and 4 other heroes of other factions;
Multiplayer: All the multiplayer sessions of a given version are now displayed. You can join a game only if you have the same files/mod as the session's host;
AI: Removed growth and fleet upkeep bonus for the AI; lowered normal pirates difficulty and AI for newbie is less aggressive and less militarized;
Music: 5 new tracks;
Others: Battle timer now optional; Added auto-cycle button to review fleets without orders; Added sentry mode to the fleets actions.
Have a look here for the complete release note.
Steam Free Weekend and 50% off
Along with the new free add-on Iceberg and Amplitude are having a Steam free weekend for Endless Space, which means that anyone can download and play the game between November 29th and December 3rd. They will also have rewards that get unlocked as more people play the game and apparently the game will be at 50% off during that time according to Iceberg Interactive.
Well, there's a lot going on in the Endless Space universe that's for sure. Two new add-ons have been released with one to come out still this year, all this before they start working on the announced Endless Space expansion. There seems to be a lot to expect from Amplitude Studios regarding their turn-based space 4X game. Let's now see how all this materializes in the real important issue at hand, the game experience.
Here's our review. We'll probably have a re-review of Endless Space after all the add-ons have been released, or some first impressions before that as time allows. So, stay tuned!
Subscribe RSS
57 Comments
Related Articles:
Post category:
Game Patches
,
News & Announcements