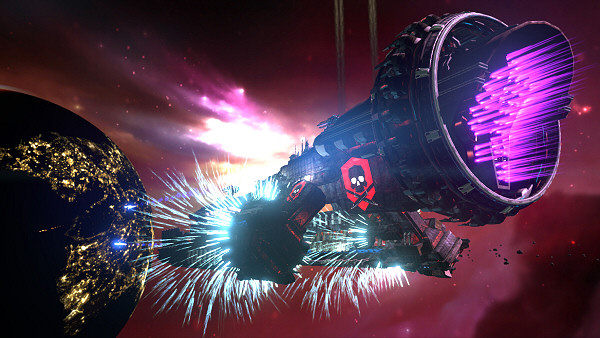 Paradox Interactive and Kerberos Productions have just released Sword of the Stars 2: Enhanced Edition, which is the same as saying Sword of the Stars 2: Lords of Winter with all the patches since its debacle release plus the new expansion End of Flesh.
In an attempt to seek redemption from a host of disappointed 4X fans, the publisher and the developer are offering this new expansion to all the people who bought and own Sword of the Stars 2: Lords of Winter. To update and get the new expansion you just need to launch your game on Steam and it will update automatically to this new Enhanced Edition.
The expansion End of Flesh brings the following:
The new Loa race with a new drive for their ships – the Neutrino Pulse Gate
Over 25 new technologies including a new tech tree for cybernetics
10 new weapons and attack systems
Expanded ship building options for all six original factions, including new Leviathan class ships
2 new independent races to seduce or bludgeon into your imperial orbit
New random encounters and mission types
All previously released faction based DLC – the voices, the badges, the avatars, the skins…all of it.
The bundle is now selling for $19.99 on GamersGate, GameStop and Steam.
Expect a review, which is the same as saying a SotS2 re-review + End of Flesh somewhere in the next couple of weeks.
Subscribe RSS
176 Comments
Related Articles:
Post category:
News & Announcements