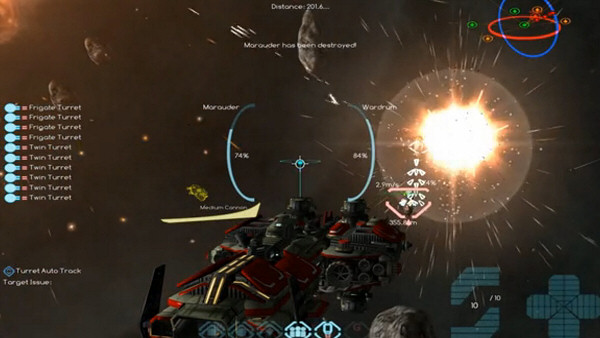 Different gamers have different tastes, and different expectations when it comes to experience games. In space, there are those who prefer the experience of being a pilot or ship captain, flying ships through the galaxy. And then, there are those who prefer to be in the shoes of a commander or an emperor, commanding large armies or building stellar empires. Paul Zakrzewski is convinced that all those roles could, or should be experienced in the same game. And this is what he's looking to accomplish with Void Destroyer, to combine space combat simulation with real-time strategy, in the same game.
Void Destroyer has been Paul's labor of love for the past 4 years. He's the solo developer of this game. And, he says to see himself developing it and expanding it for the rest of his life, and that that would be a life well spent. Now, he turns to Kickstarter to, I imagine, gain more visibility as his game approaches completion, and also to secure extra funds for art assets. Paul proposes three gameplay modes combined into a single game: you can fly any ship under your command (ship mode); command a capital ship (command mode) and manage your economy (tactical mode).
A lot of gameplay is already developed, judging from the videos. Paul says that Void Destroyer is in fact in "late alpha", with most of the release features already in. The main focus from this point forward is to "polish, finish the story line and getting and implementing feedback from players", says Paul. But, there are big plans for stretch goals too, although Paul will only consider those after the initial release. "I would not pursue Stretch goals until after the commercial release as to not delay it".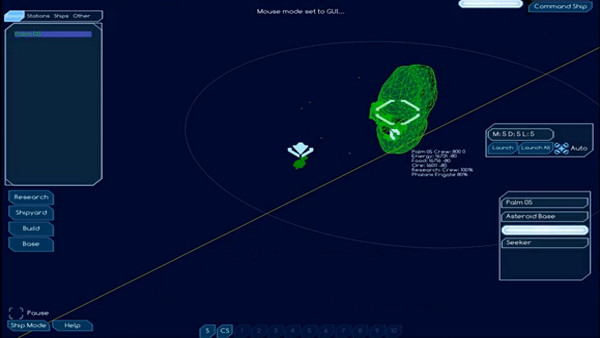 Paul Zakrzewski's Void Destroyer proposal in a nutshell:
3D space combat sim and real-time strategy hybrid
Newtonian flight model
Fly any ship, command capital ships, manage your economy (research, build, manage)
Single-player campaign and custom maps generated by Battle Editor (single-player only)
Highly moddable, including modding tool upon release
Joystick and mouse support
Windows PC
$10 pledge to get the game (digital download)
ETA: beta in July 2013; release on November 2013.
Target: $20,000 (July 1st, 6:47pm EDT)
Why Kickstarter: Help fund 2D art, 3D art, sound effects and music tracks.
This is a very ambitious project. "The goal is to achieve the best space sim ever made.", says Paul. Now that's saying something :) And, if Paul didn't have so much to show already I would have serious doubts that this could be accomplished by a single guy. I mean, there's a whole space combat sim experience there. And, on top of that you have a strategy layer, which upon completion could rival with other RTS games on the market, including Homeworld, a game which Paul openly says to have been a huge inspiration. And, one can surely tell.
There's a demo available, if you feel like taking Void Destroyer for a spin. I did took it for a spin and had a good time doing some space dogfight. That part of gameplay feels already quite solid, and good looking too.
Subscribe RSS
18 Comments
Related Articles:
Post category:
Kickstart
,
News & Announcements