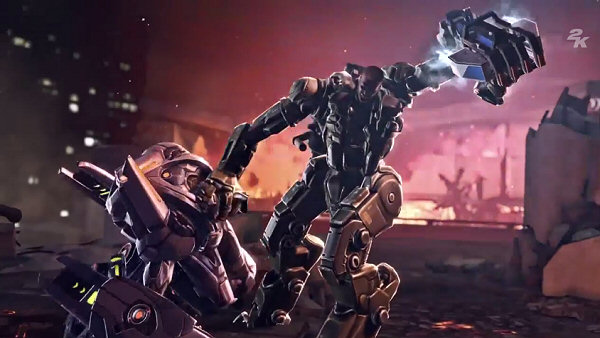 Firaxis and 2K unveiled some new details on Enemy Within, XCOM: Enemy Unknown's recently announced expansion pack, at PAX Prime this weekend. But, the most significant new detail was probably the announcement of a new unit, the Seeker. The Seeker was described by Firaxis' own personal as a blend between a shark and a spider that flies and that can become invisible on the battlefield. Yeah, that's right, a stealth-type invisible new alien unit, which role is to hide and ambush your soldiers, particular aiming at lone ones. So, you better think twice on letting your sniper alone now.
Other than the new Seeker alien unit, there were no other big reveals at PAX Prime regarding Enemy Within that I was aware of, apart from what we already knew from their announcement at Gamescom a couple of weeks ago. In this new trailer, 2K presents the new cybernetic and genetically enhanced soldiers, and the new Seeker unit in action.
The XCOM: Enemy Within expansion is slated to release on 12th of November 2013. The expected price tag is around $30 for the PC and $40 for Xbox 360 and Playstation 3. For more details check out our announcement post or the XCOM official website.
Subscribe RSS
27 Comments
Related Articles:
Post category:
News & Announcements
,
Videos