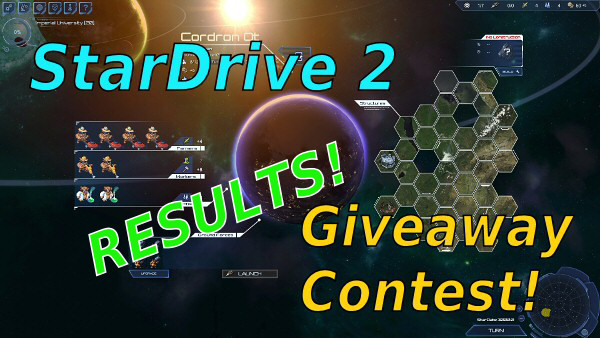 And the winners of the StarDrive 2 giveaway contest are…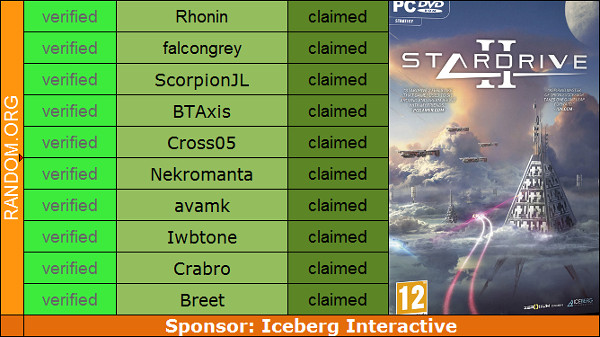 The 10 lucky folks will be receiving a StarDrive 2 Steam key, very soon (check your email). The winners were picked with the help of random.org.
Thanks to all who participated. Hope everybody had some fun. If you didn't win don't worry, there will be other opportunities to win a game in the near future. And, be ready when one of this contests goes up, as sometimes there's a trivia element and speed will be very important.
Big thanks to Iceberg Interactive for sponsoring this contest. If you wish to follow their work more closely you can follow their facebook or twitter feeds. Or, you can buy StarDrive 2 or any other of their games here.
StarDrive 2 was released on Apr 9th, 2015 and is available on GamersGate, Steam or Amazon.com for the Windows PC, Mac and Linux. For details about this space 4X strategy game check out our review.
The contest details and all the people who participated can be found here.
Subscribe RSS
15 Comments
Related Articles:
Post category:
Contests